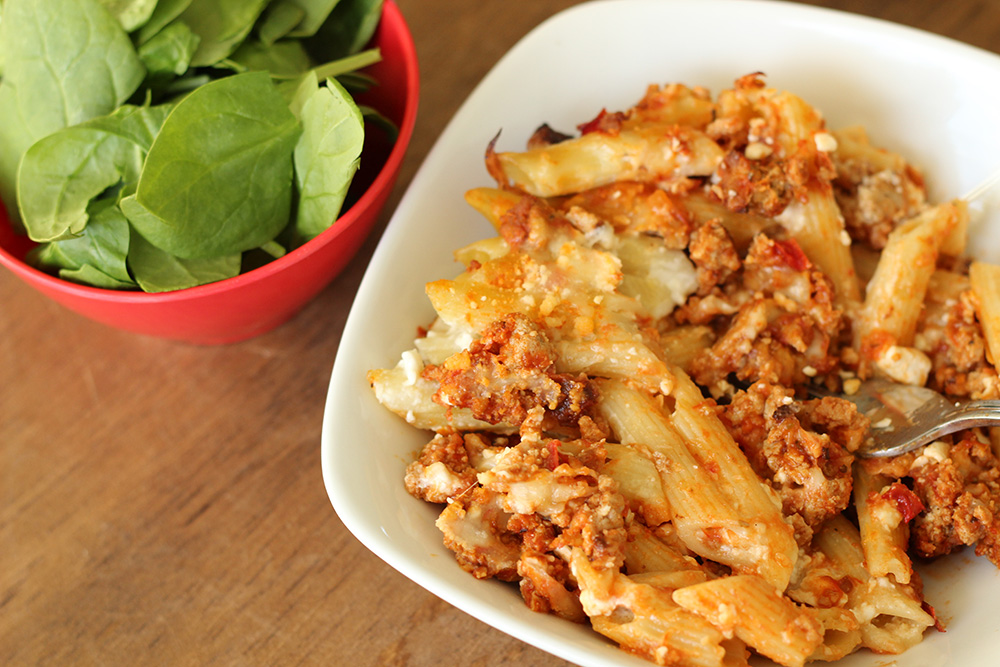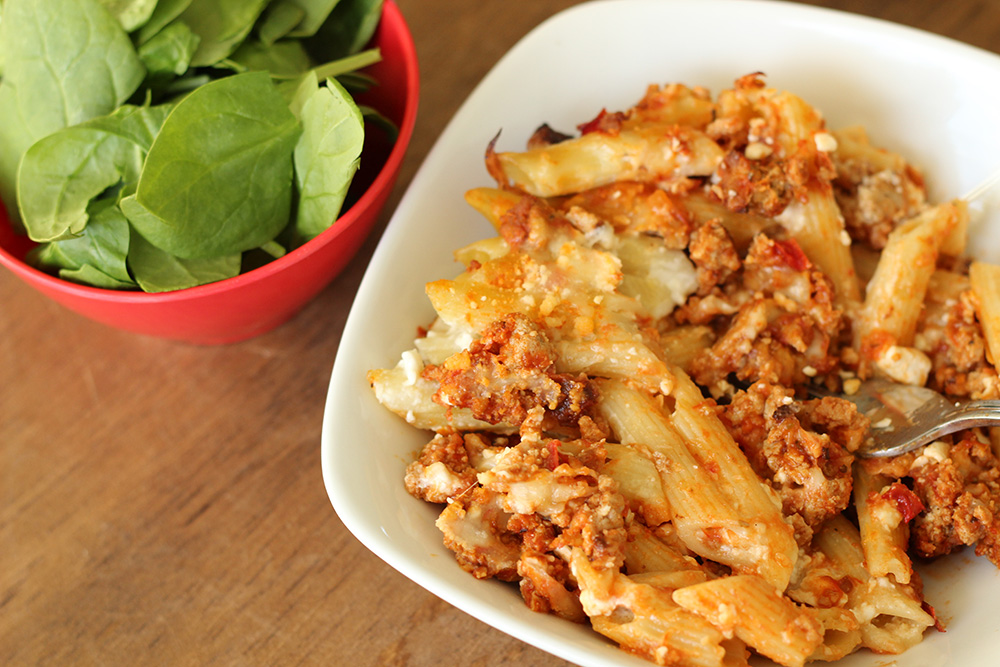 Turkey Pasta Casserole
Serves:
10
Recipe from: Jillian Tamber
Ingredients
1 lb pasta, any kind
3 cloves garlic chopped
1 red bell pepper diced
2 cups sliced mushrooms
1 jar meatless pasta sauce
2 eggs
1/3 cup grated parmesan cheese
2 Tbsp butter melted
1 dollop low fat sour cream
2 cups (16 oz) small curd lowfat cottage cheese
4 cups (16 oz)shredded part skim Mozzarella cheese
1 lb ground turkey
Directions:
Cook pasta according to package
Saute garlic, bell pepper and mushrooms
Cook meat until done, drain fat
In a large bowl whisk eggs, parmesan cheese, sour cream and cooled melted butter.
Drain cooked pasta let cool a bit and then toss with egg mixture
Spray 2 pie plates or a 9x13 baking dish
Place 1/2 the pasta mix in the dish(es)
Top with 1/2 the cottage cheese, meat sauce and mozzarella cheese
Place the other 1/2 of the pasta mix top with remainder of cottage cheese, meat sauce and mozzarella cheese.
Cover with sprayed foil and bake in a pre-heated 350 degree oven for 40 minutes.
Uncover and bake for 20-25 minutes or until top cheese is melted.
Makes (2) heaping pie plates full or a 9x13 baking dish
More Main Dishes Recipes...