Comfy in the Kitchen's Easy Chicken and Dumplins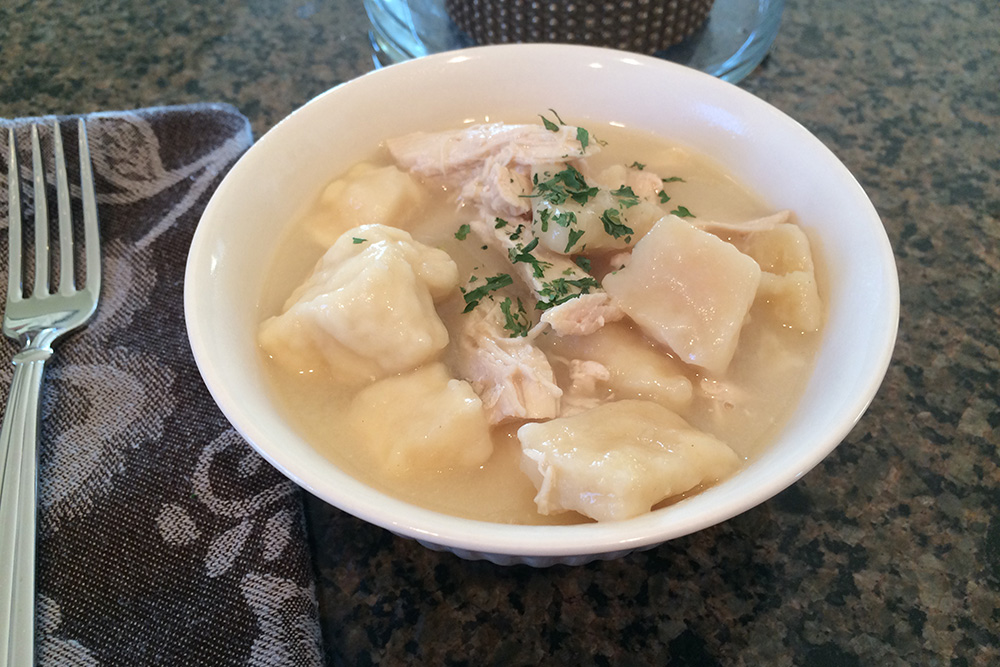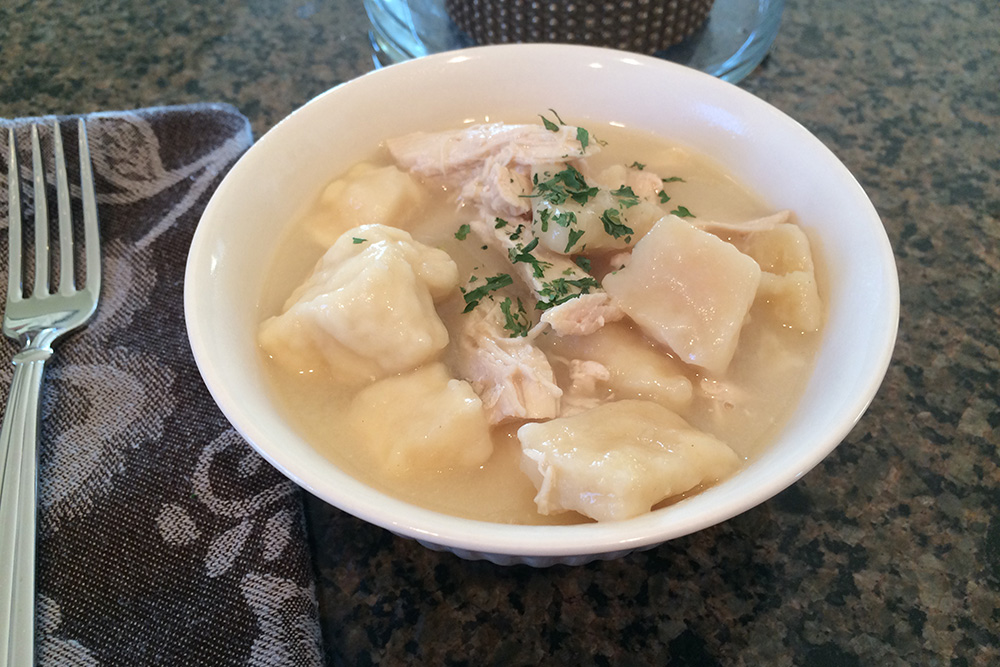 Comfy in the Kitchen's Easy Chicken and Dumplins
Serves:
8
From: Comfy in the Kitchen
Ingredients:
1 Pre-Roasted Chicken (near your grocer's deli area)
6 Cups Low Sodium canned chicken broth
1 Cup water
Dumplin Ingredients
2 cups all purpose flour
1 Tbsp baking powder
1 1/4 teaspoon salt
1 cup plus 2 Tbsp milk
Directions:
Pour broth and water in a large heavy saucepan/pot and boil on high heat.
Peel back and discard chicken skin and flake off medium sized chunks of your chicken and set aside.
To make the dumplins, Combine the flour, baking powder, 1 1/4 tsp of salt and milk in medium bowl. Stir well until smooth, then let the dough rest for 5 mins.
Roll the dough out onto a floured surface to 1/2 inch thickness.
Cut 1/2 inch squares with a knife or pizza cutter.
Drop each square into the simmering broth. The dumplins will swell then shrink as they partially dissolve to thicken the broth into gravy.
Simmer 20-30 mins until thick. Stir often.
Add chicken and cook another 5 mins. Season with pepper (no salt needed because the broth is salty enough).
Enjoy!
More Main Dishes Recipes...