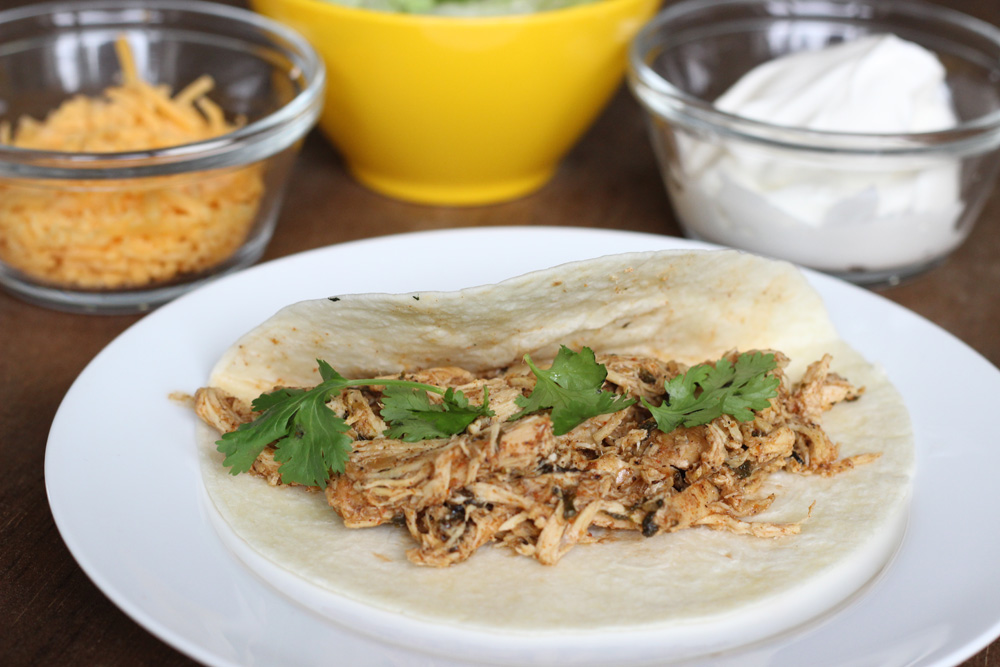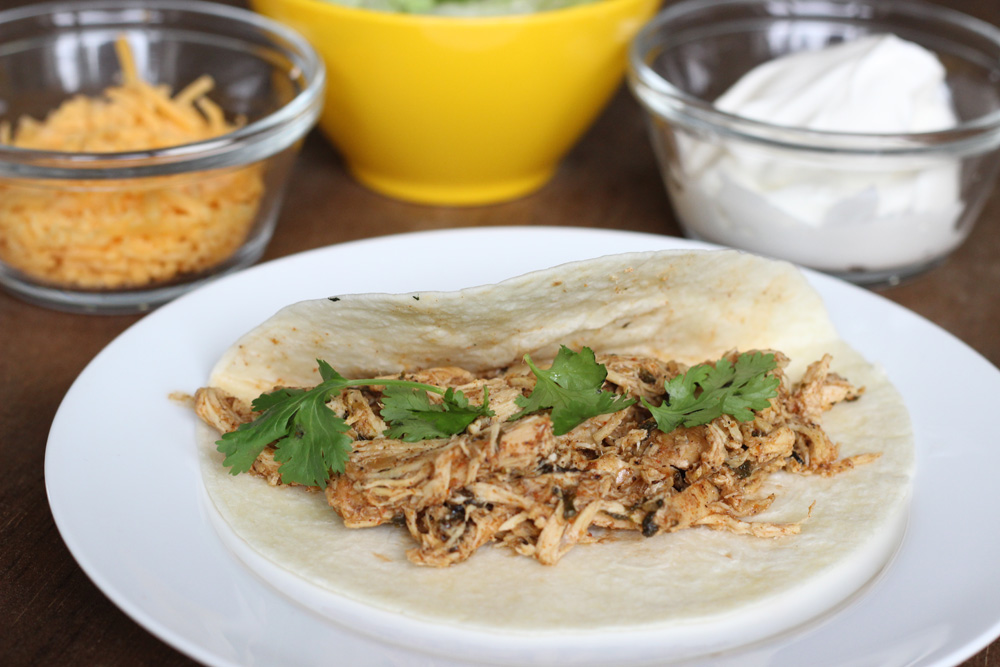 Chicken Tacos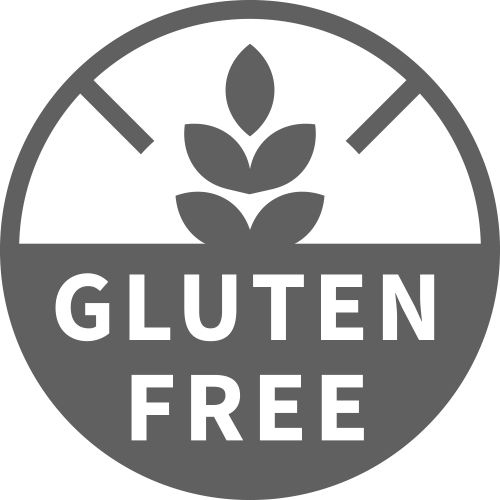 Serves:
4
From: This Vintage Grove
Ingredients:
1 lb. boneless skinless chicken breasts
juice from 2 limes
1/2 cup of cilantro
1 - 2 Tablespoons of Homemade Taco Seasoning* or 1 packet of taco seasoning (use a gluten-free store-bought blend like Simply Organic gluten-free organic taco seasoning or Old El Paso Taco Seasoning)
1 teas. dried onions
1/2 cup of water
Directions:
Add all ingredients to the crockpot. This could be cooked on low all day, or you could set the crockpot to high and cook for four(ish) hours. Once the chicken is cooked, use a fork to shred it, and stir well.
Spoon chicken into soft taco tortillas. Top with cheese, sour cream, salsa, and tomatoes. Garnish with a few lime wedges.
Homemade Taco Seasoning
From: A Couple Cooks
Ingredients:
2 tablespoons chili powder
1 tablespoon ground cumin
1 teaspoon paprika
1 teaspoon kosher salt
1 1/2 teaspoons black pepper
1/2 teaspoon garlic powder
1/2 teaspoon onion powder
1/2 teaspoon dried oregano
1/4 teaspoon crushed red pepper flakes (or more, depending on your spice tolerance)

Directions:
In a small bowl, mix all ingredients together. Store in an airtight container.
When making this recipe for someone who is gluten free, serve with corn tortillas or brown rice tortillas like Food For Life Brown Rice Tortillas.
More Main Dishes Recipes...