Chicken Rollatini Stuffed with Zucchini and Mozzarella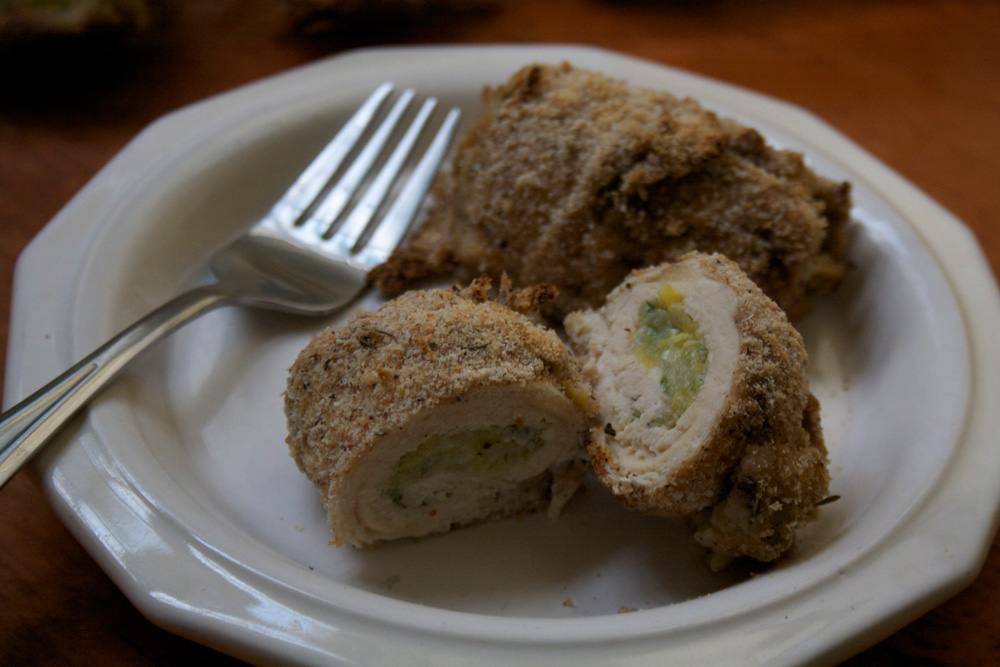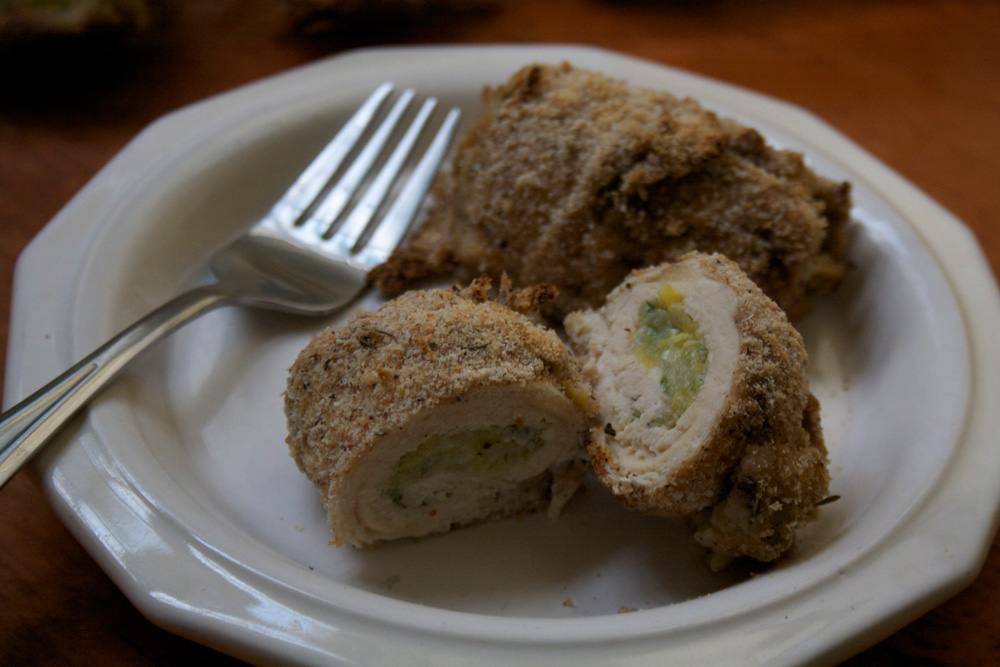 Chicken Rollatini Stuffed with Zucchini and Mozzarella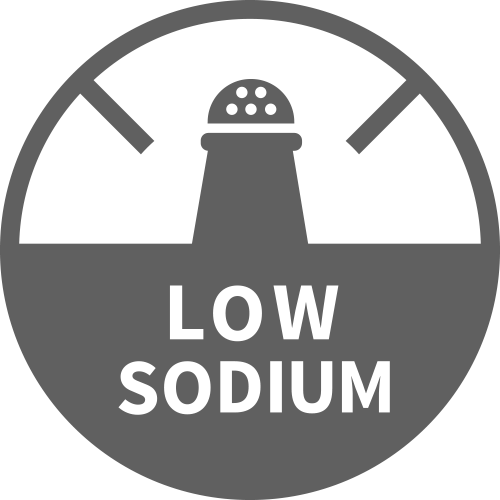 Serves:
8
From: Skinny Taste
Sodium Content: 280.7 mg/cutlet
Ingredients:
1 tsp olive oil
4 cloves garlic, chopped
1 1/2 cups (1 medium) zucchini, shredded
1/4 cup + 2 tbsp Romano cheese (or parmesan)
3 oz part skim shredded mozzarella
pepper to taste
8 thin chicken cutlets, 3 oz each
1/2 cup Italian seasoned breadcrumbs
1 lemon, juice of
1 tbsp olive oil
fresh pepper
olive oil non-stick spray
Directions:

Wash and dry cutlets, season with salt and pepper. Preheat oven to 450°. Lightly spray a baking dish with non-stick spray.
In a large skillet, heat oil on medium-high heat. Add oil when hot then saute garlic a minute, or until golden. Add zucchini, 1/4 cup Romano cheese, salt and pepper and saute about 3-4 minutes, stirring occasionally. Set aside to cool. When cool, add mozzarella cheese and mix to combine.
Lay chicken cutlets down on a working surface and spread 3 tbsp of zucchini-cheese mixture on each cutlet. Loosely roll each one and keep seam side down.
Combine breadcrumbs and grated cheese in one bowl; in a second bowl combine olive oil, lemon juice, and pepper in another bowl.
Dip chicken in lemon-oil mixture, then in breadcrumbs and place seam side down in a baking dish (no toothpicks needed). Repeat with the remaining chicken. When finished, lightly spray with oil spray. Bake 25 - 30 minutes.
More Main Dishes Recipes...