Spinach and Feta Casserole with Brown Rice and Parmesan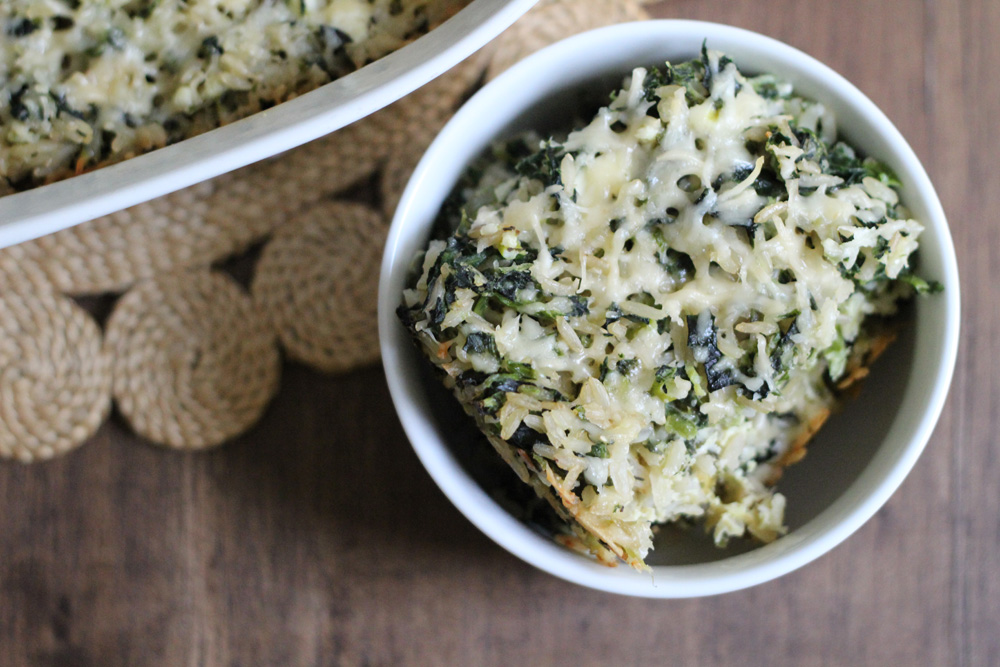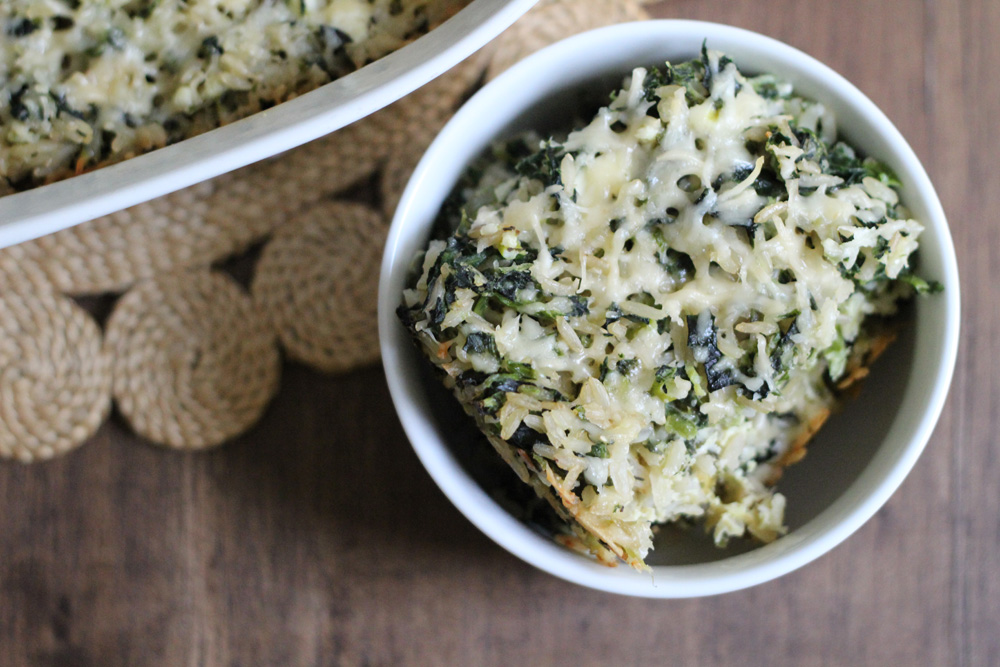 Spinach and Feta Casserole with Brown Rice and Parmesan
Serves:
6 to 8
Adapted From: Kalyn's Kitchen

Ingredients:
3 cups cooked brown rice
16 oz. frozen chopped spinach, thawed and drained
2 eggs
1/2 cup milk
1/2 cup finely sliced green onions
1 tsp. dried thyme
1/2 tsp. salt
1/2 tsp. Worcestershire sauce
1 cup crumbled Feta cheese (6 oz.)
1/2 cup + 1/4 cup coarsely grated Parmesan

Directions:

Cook enough brown rice to make 3 cups cooked brown rice. (Follow package directions or use a rice cooker). Let rice cool slightly while you prepare other ingredients.
Preheat oven to 350F. Thaw spinach and squeeze out as much water from it as you can.
In a small bowl, beat the eggs and then mix in the milk, sliced green onions, dried thyme, salt, and Worcestershire sauce. When ingredients are combined, mix in the drained spinach. Then mix in the crumbled feta and 1/2 cup coarsely grated parmesan, followed by the brown rice. Use a fork to mix until the ingredients are well combined with the rice.
Put the mixture into a greased 2.5 or 3 quart casserole dish. Cover the dish and bake about 35 minutes, or until the rice mixture is heated through and feta is starting to melt. Uncover and sprinkle with the remaining 1/4 cup Parmesan cheese, then bake 10-15 minutes more.
More Main Dishes Recipes...