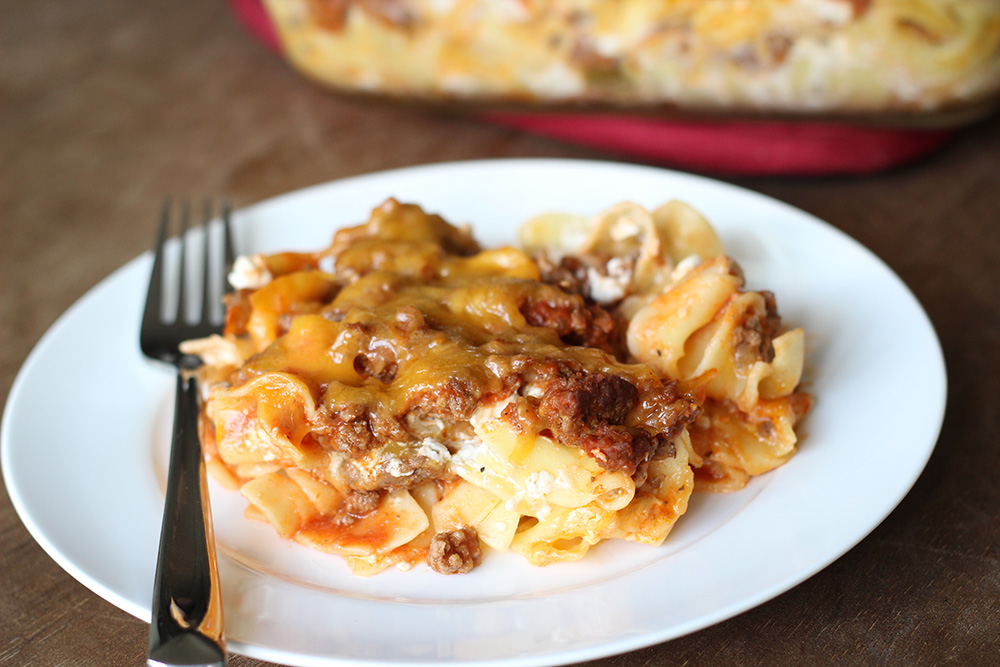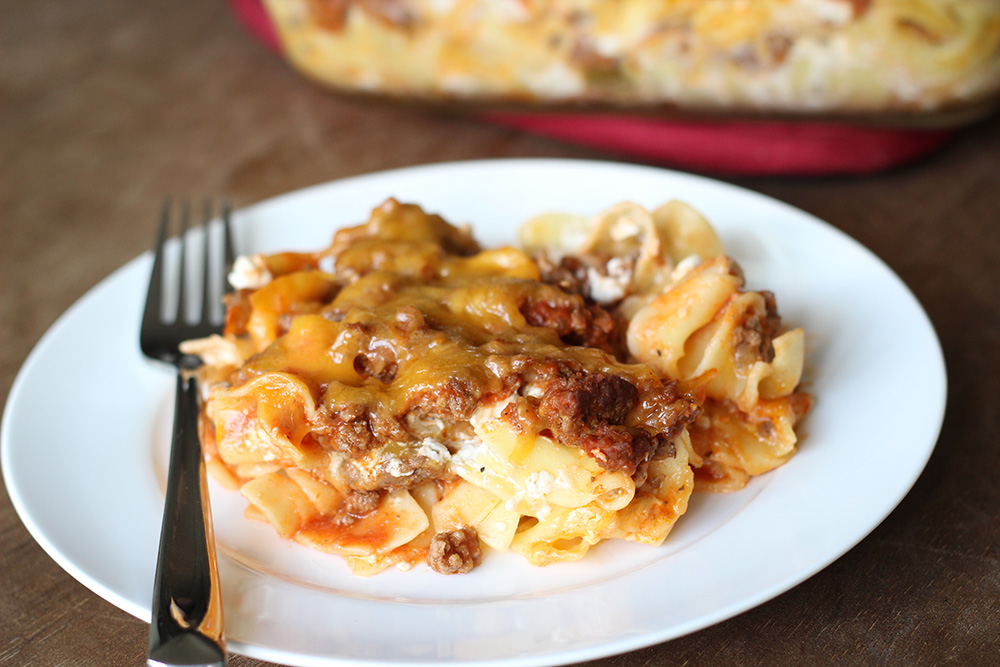 Sour Cream Noodle Bake
Serves:
8
From: Pioneer Woman
Ingredients:
1-1/4 pound Ground Chuck
1 can 15-ounces Tomato Sauce
1/2 teaspoon Salt
Freshly Ground Black Pepper
8 ounces Egg Noodles
1/2 cup Sour Cream
1-1/4 cup Small Curd Cottage Cheese
1/2 cup Sliced Green Onions (less To Taste)
1 cup Grated Sharp Cheddar Cheese
Directions:
Preheat oven to 350 degrees.
Brown ground chuck in a large skillet. Drain fat, then add tomato sauce. 1/2 teaspoon salt and plenty of freshly ground black pepper. Stir, then simmer while you prepare the other ingredients.
Cook egg noodles until al dente. Drain and set aside.
In a medium bowl, combine sour cream and cottage cheese. Add plenty of freshly ground black pepper. Add to noodles and stir. Add green onions and stir.
To assemble, add half of the noodles to a baking dish. Top with half the meat mixture, then sprinkle on half the grated cheddar. Repeat with noodles, meat, then a final layer of cheese. Bake for 20 minutes, or until all cheese is melted.
To freeze: Assemble the Sour Cream Noodle Bake in a disposable aluminum oven-proof pan and seal the top of the container with the lid or heavy foil. Seal the edges to prevent freezer burn and place in the freezer.
To cook from frozen: Place directly in a 375-degree F oven and bake, covered, for 45 minutes. Remove the lid and bake until lightly brown and bubbly, about 20 minutes more.
More Main Dishes Recipes...