Simple Lemon Pepper Chicken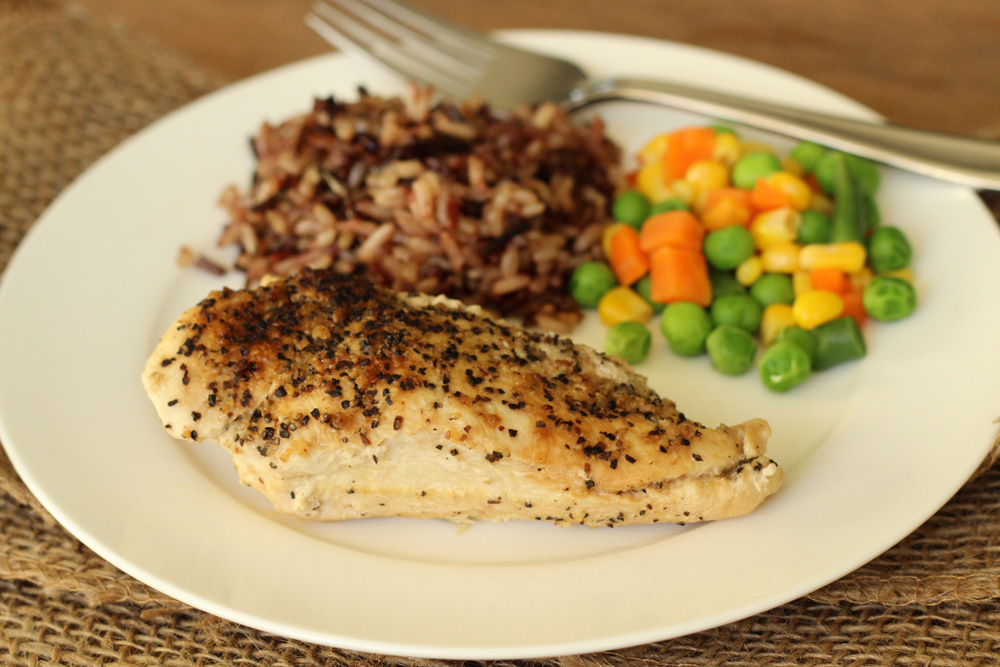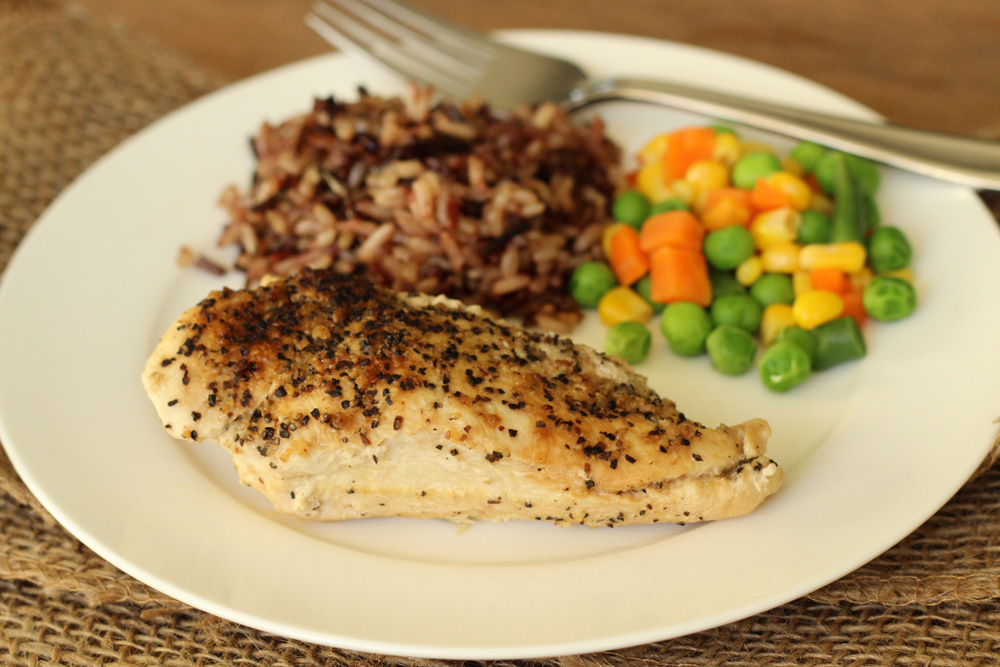 Simple Lemon Pepper Chicken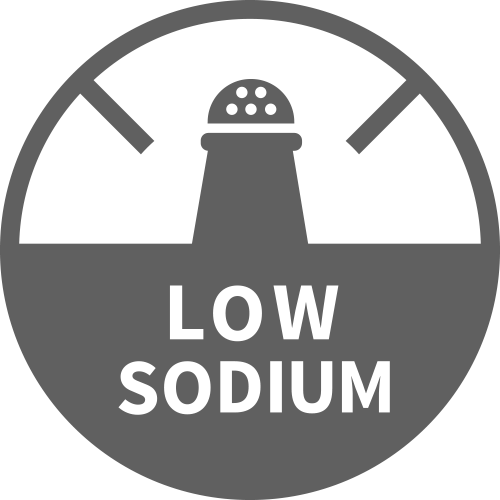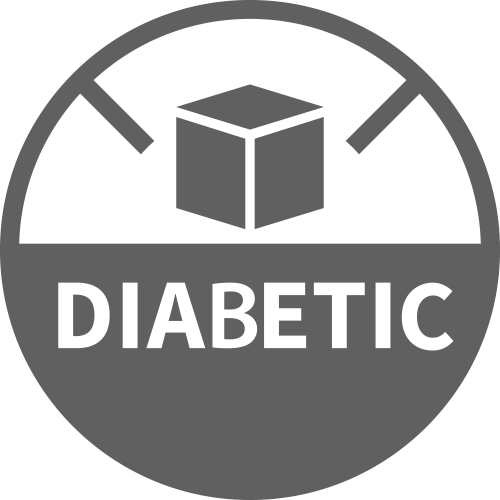 Serves:
6
From: Food.com
Sodium Content: 267 mg / chicken breast
Ingredients:
6 large boneless skinless chicken breasts
lemon-pepper seasoning
2 tablespoons olive oil
1 1/2 cups low sodium chicken broth

Directions:

Generously apply lemon pepper seasoning to both sides of chicken. The more seasoning the intense the flavor will be.
Heat oil in frying pan and sauté chicken on each side until nicely golden brown.
Transfer baking pan and add broth.
Cover tightly and bake in a 350 degree oven for 1 hour
More Main Dishes Recipes...