Gluten Free Breakfast Bake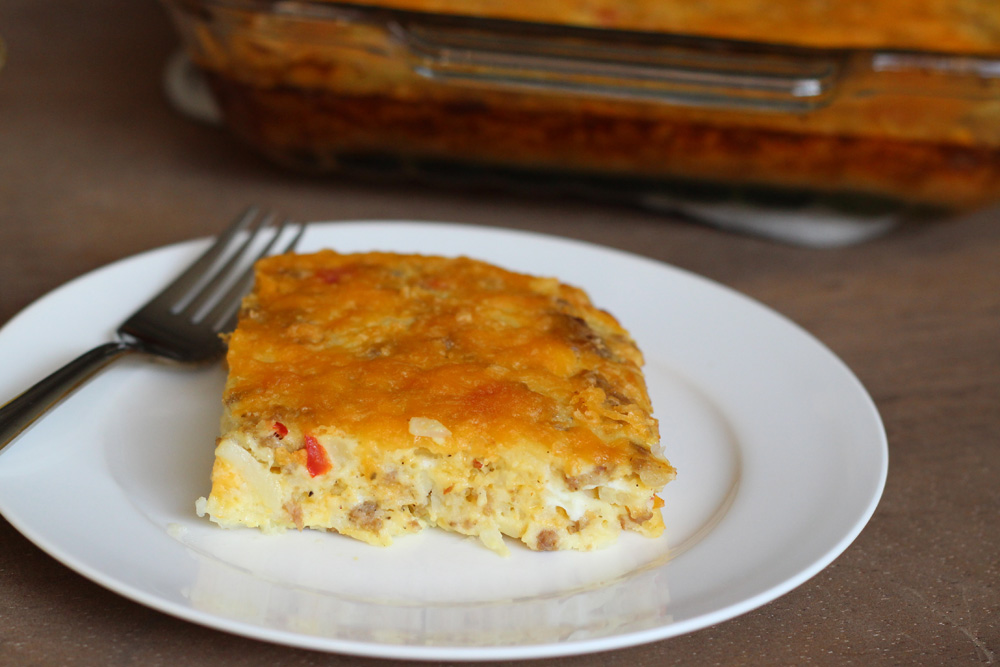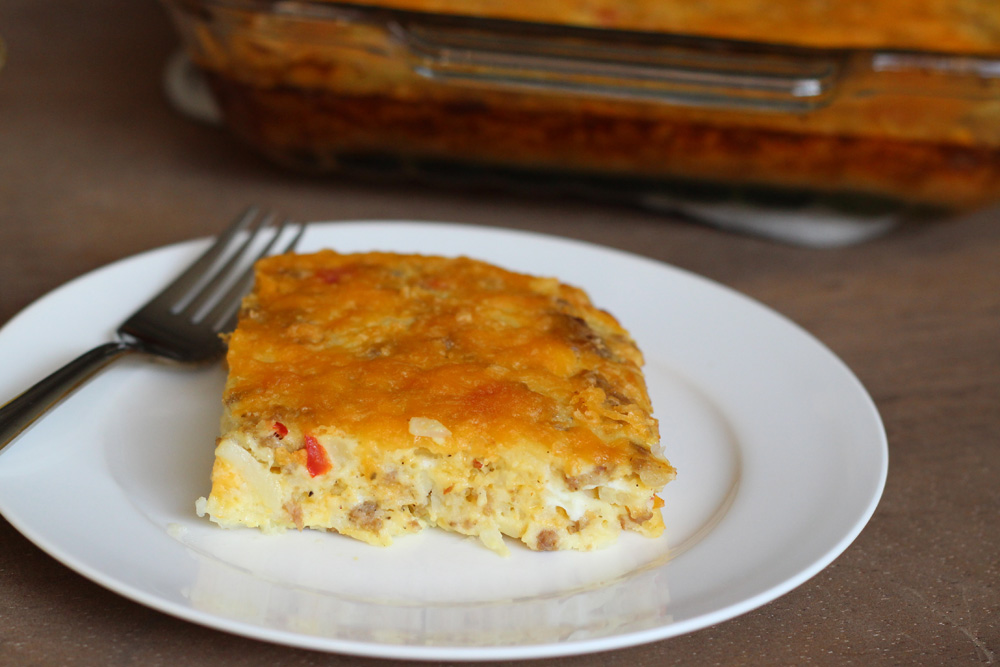 Gluten Free Breakfast Bake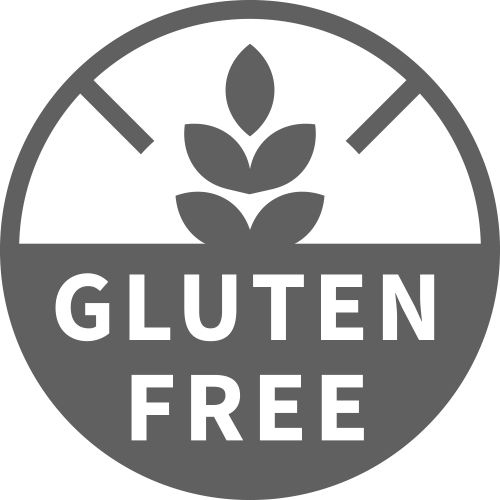 Serves:
12
From: Betty Crocker
Ingredients:
1 package (16 oz) bulk pork sausage
1 medium red bell pepper, chopped
1 medium onion, chopped
3 cups frozen hash brown potatoes
2 cups shredded Cheddar cheese (8 oz)
3/4 cup Bisquick Gluten Free mix
2 cups milk
1/4 teaspoon pepper
6 eggs
Directions:
Heat oven to 400°F. Spray 13x9-inch (3-quart) glass baking dish with gluten free cooking spray. In 10-inch skillet, cook sausage, bell pepper and onion over medium heat, stirring occasionally, until sausage is no longer pink; drain. Mix sausage mixture, potatoes and 1 1/2 cups of the cheese in baking dish.
In medium bowl, stir Bisquick mix, milk, pepper and eggs until blended. Pour over sausage mixture in baking dish.
Bake 30 to 35 minutes or until knife inserted in center comes out clean. Sprinkle with remaining 1/2 cup cheese. Bake about 3 minutes longer or until cheese is melted. Let stand 5 minutes before serving.
More Main Dishes Recipes...