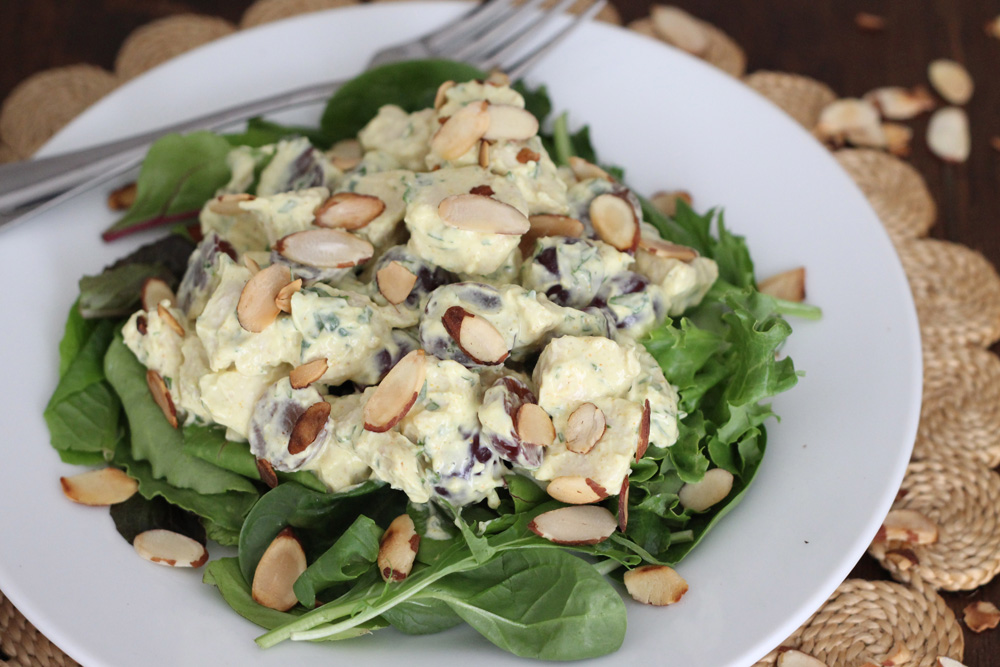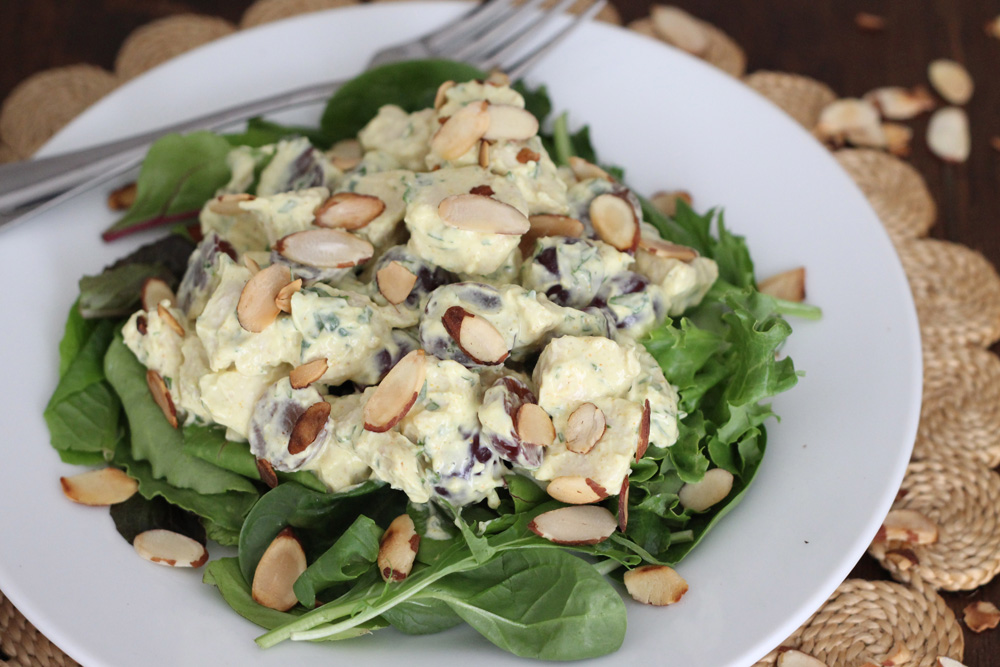 Curried Chicken Salad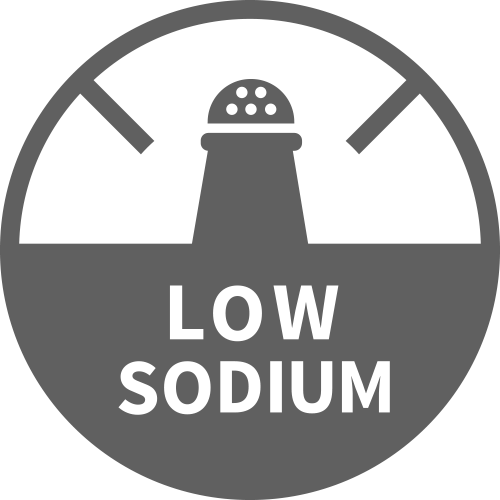 Serves:
4
From: Food Network
Sodium Content: 322 mg/serving (serves 4)
Ingredients:
1 cup low-sodium chicken broth
1 cup water
1 1/4 pounds boneless skinless chicken breast halves, no more than 3/4-inch thick
1/4 cup sliced almonds
1/2 cup nonfat plain yogurt
2 tablespoons mayonnaise
1 teaspoon curry powder
1 cup halved red grapes
1/4 cup chopped cilantro leaves
Freshly ground black pepper
5 ounces mixed greens (about 5 cups lightly packed))
1 tablespoon extra-virgin olive oil
1 teaspoon lemon juice

Directions:

Bring the broth and water to a boil in a medium saucepan. Add chicken to broth and simmer, covered, for 8 minutes. Turn the heat off and let chicken stand in the cooking liquid, covered, until cooked through, about 20 minutes. Remove the chicken from the broth and cool completely in the refrigerator. Cut into 1/4-inch pieces. Toast the almonds in a small dry skillet over medium-high heat until fragrant and beginning to turn golden, 2 to 3 minutes.

In a large bowl, stir together the yogurt, mayonnaise, and curry powder. Fold in the chicken, grapes and cilantro and season, to taste, with pepper.

In a large bowl, toss the greens with the oil, lemon juice and salt and pepper, to taste. Arrange the greens on 4 individual plates, top with a scoop of the chicken salad and sprinkle with the almonds. Serves 4.
More Main Dishes Recipes...