Comfy in the Kitchen Easy Ham and Cheese Quiche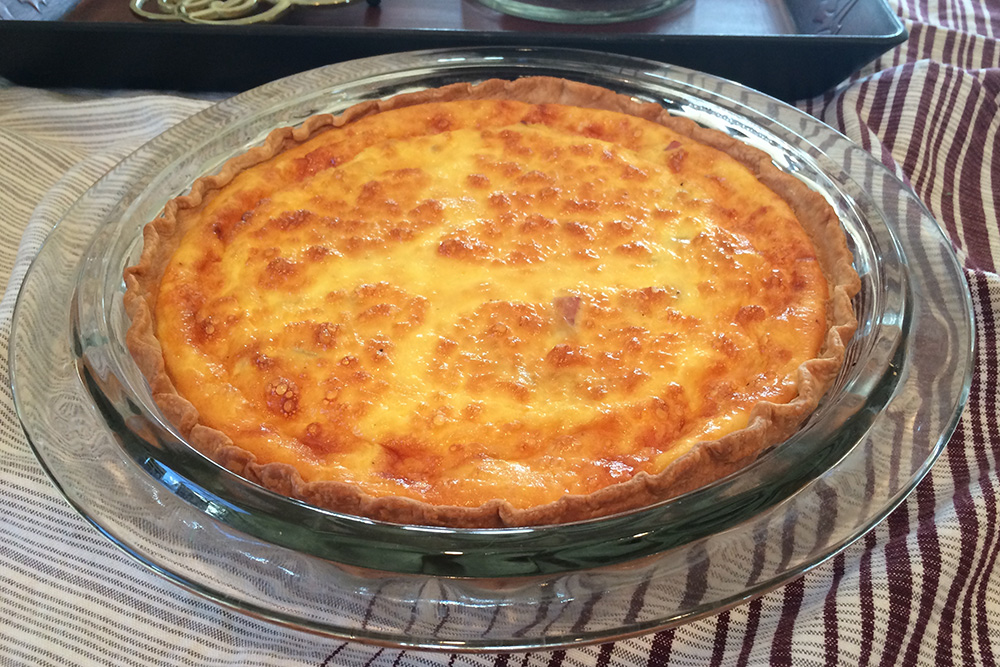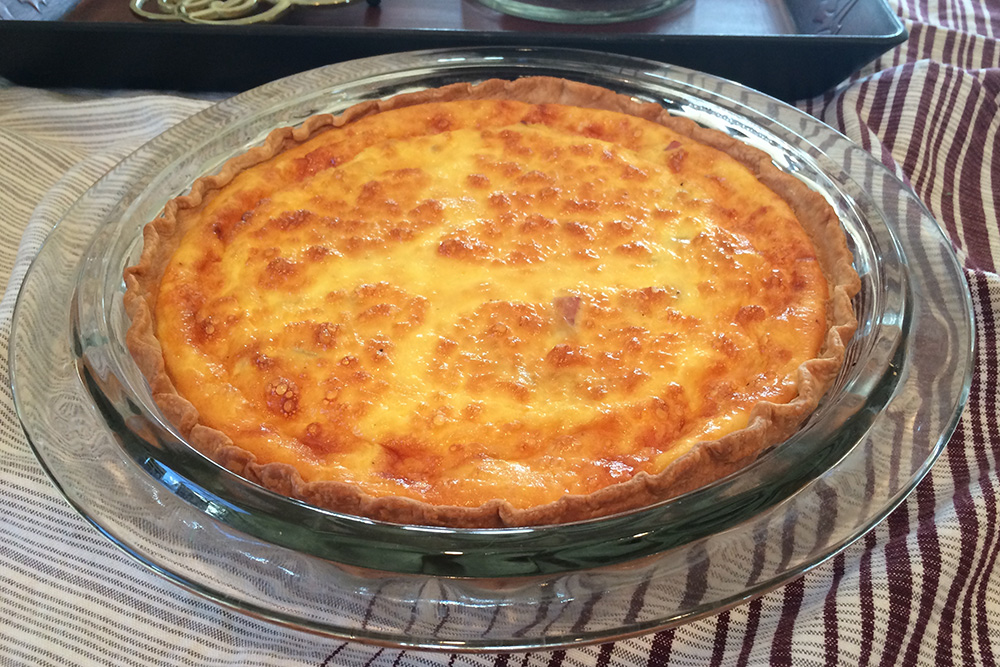 Comfy in the Kitchen Easy Ham and Cheese Quiche
Serves:
8
From: Women Living Well
Ingredients:
1 pre-made pie shell
6 eggs
1 1/2 cups heavy cream
1 cup diced ham (can purchase this in the meat section of your grocery store)
1/4 cup diced onion
1 cup shredded cheddar cheese
Salt and pepper to taste
Directions:
Preheat oven to 375.
In a greased pan, saute onions with ham for appx 5 mins.
Pour sauteed ham and onions and shredded cheese into pre-made pie shell.
Beat eggs with heavy cream until well blended, add salt and pepper. Pour over top.
Bake 35-45 mins until set. (When you take the quiche out of the oven, the middle of the pie should not jiggle)
More Main Dishes Recipes...