Roasted Vegetable Enchiladas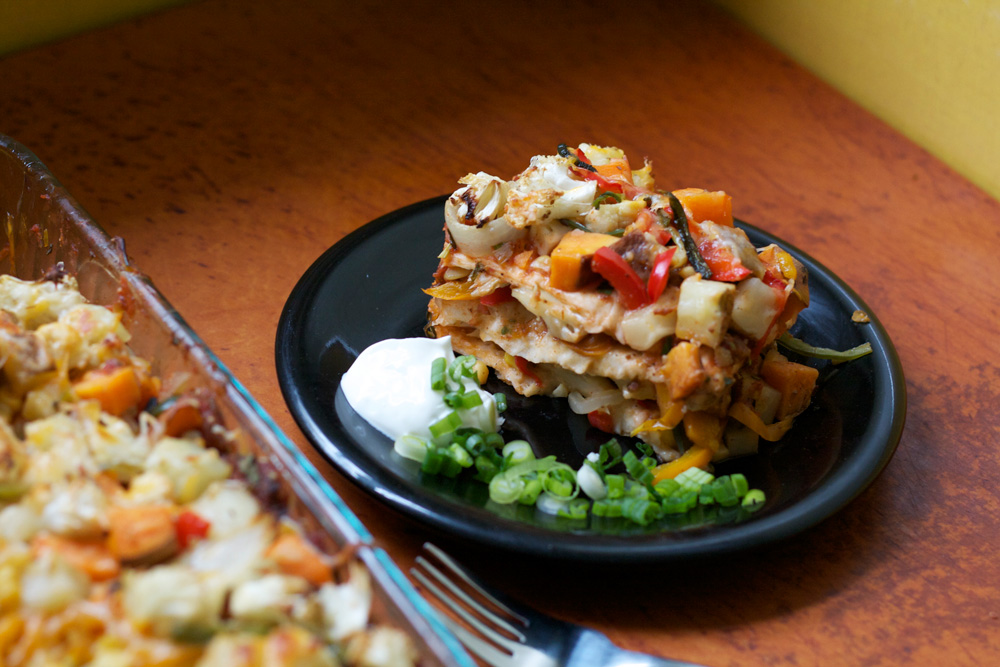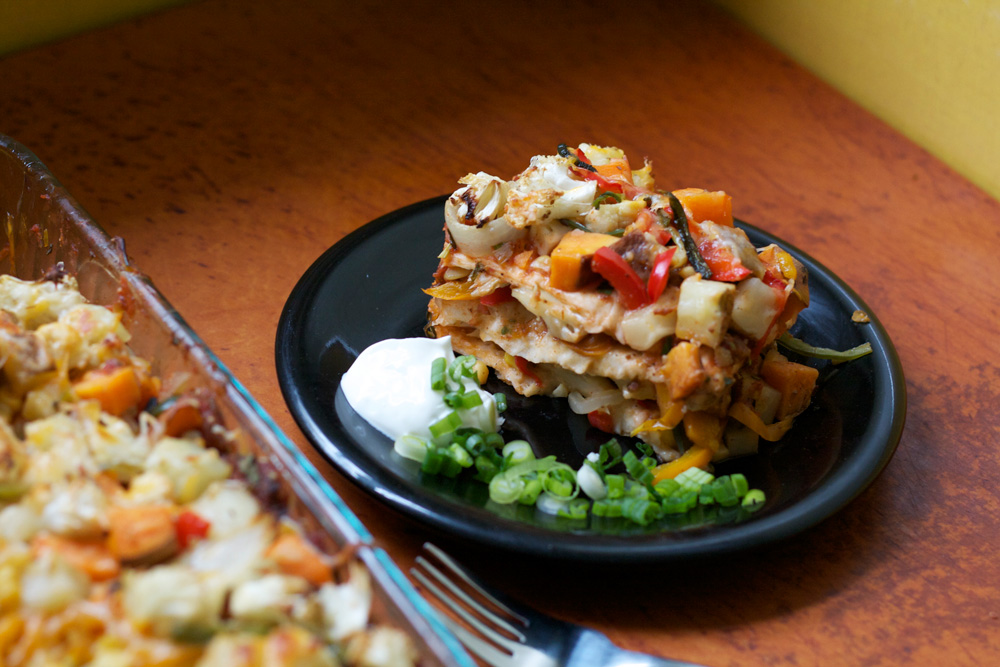 Roasted Vegetable Enchiladas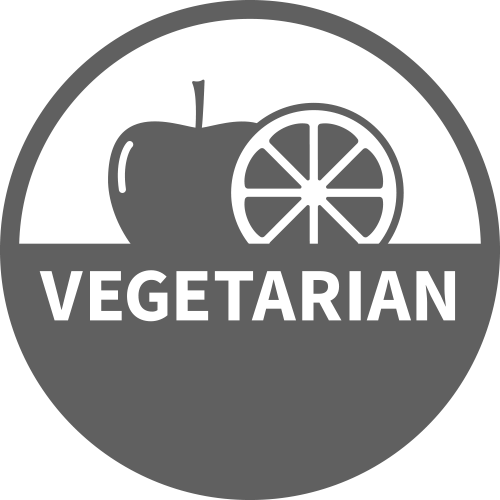 Serves:
4 to 6
Adapted From: BlogHer.com
Original Source: Perry's Plate
Ingredients:
1 poblano chile, cut into matchsticks
1 red bell pepper, cut into matchsticks
1 orange bell pepper, cut into matchsticks
1 small head of cauliflower, cut into 1/2 inch chunks
1 small sweet potato, peeled and cut into 1/2 inch chunks
1 baking potato, peeled and cut into 1/2 inch chunks
1 medium onion, halved and slivered
1 15oz. can corn kernels
3 tablespoons olive oil
1 tablespoon ground cumin
2 garlic cloves, minced
salt and pepper, to taste
1/2 cup chopped fresh cilantro
2 cups fresh or store bought salsa
9 -10 corn or flour tortillas, torn into pieces
2 cups shredded cheese (Cheddar, Monterey Jack, Mexican Blend)
sour cream and scallions for garnishing, if desired

Directions:

Preheat the oven to 425 degrees and lightly oil a large rimmed cookie sheet.
Place poblano, bell peppers, cauliflower, sweet potato, potatoes, onion, and corn on the cookie sheet. Drizzle with the olive oil and sprinkle the cumin, garlic, and salt and pepper on top. Toss to coat. Spread the vegetables out in the pan in a single layer.
Roast for 30 minutes or until the vegetables are tender and beginning to brown. Stir or shake the pan every 10 minutes for even roasting. Remove the pan from the oven and reduce heat to 350 degrees.
Prepare baking dish with nonstick spray.
In a small bowl, stir the cilantro into the salsa. Spread 1/4 cup of the salsa on the bottom of the baking dish. Add a layer of torn tortilla pieces, then a layer of vegetables, and top with a layer of cheese. Repeat the layers two times, ending with the cheese.
Cover with foil and bake for 20 minutes. Remove foil and bake for another 10 minutes or until the cheese is melted and everything is heated through.
Let sit for 5 minutes and then cut into squares. Serve with sour cream and scallions, if desired.
*To make this recipe gluten free, use corn tortillas and make sure salsa is gluten free.
More Vegetarian Recipes...