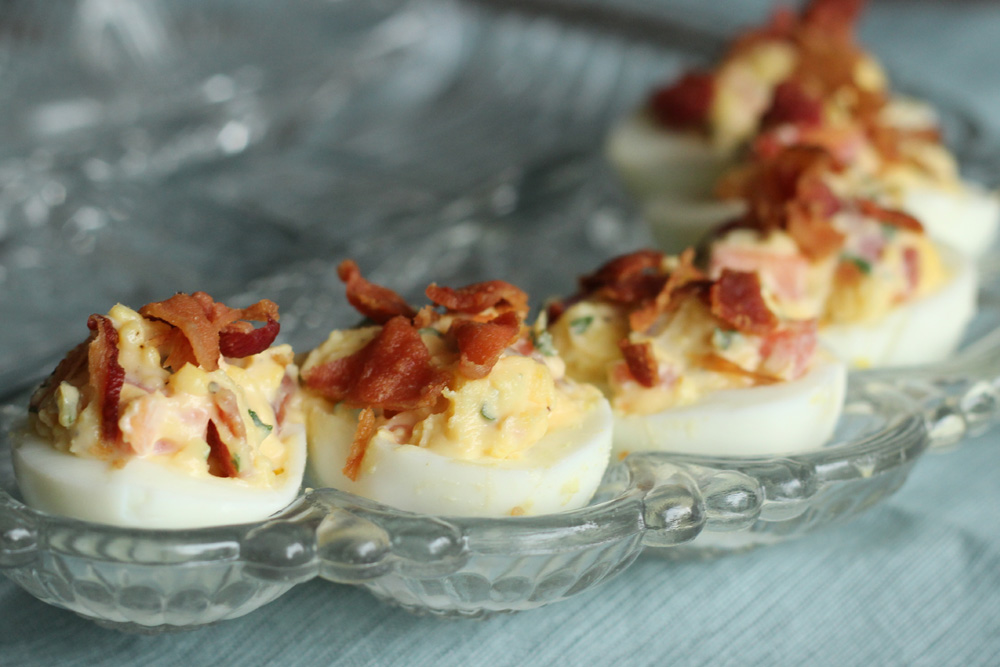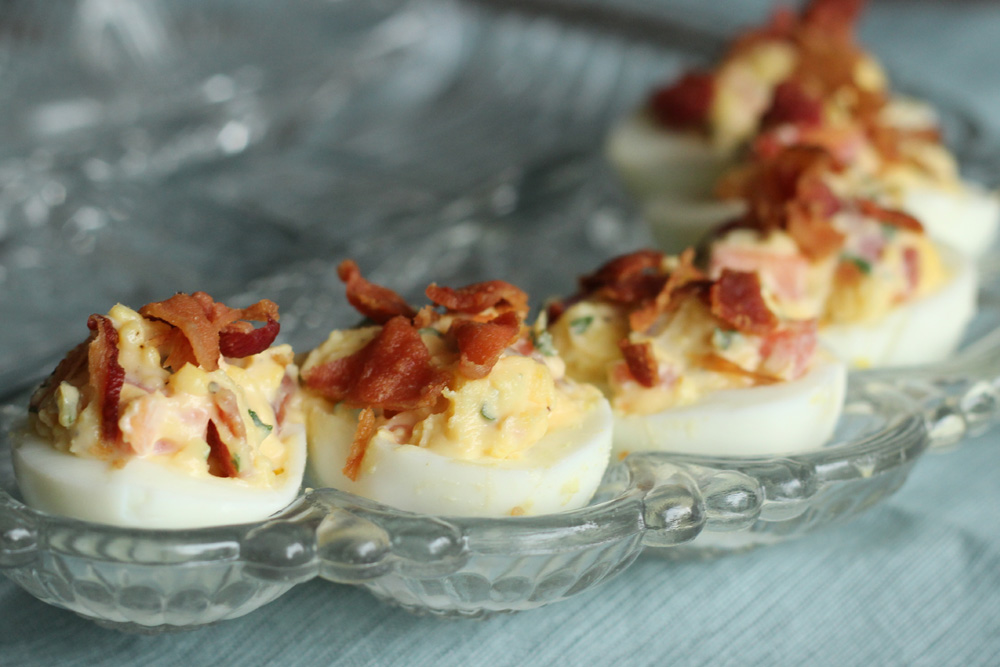 BLT Deviled Eggs
Serves:
Yield: 12 eggs
Ingredients:
6 large eggs, hard-boiled and peeled
1/4 cup mayonnaise
3 slices bacon, cooked and crumbled plus more for garnish, if desired
2 cherry tomatoes, seeded and finely chopped
1 tablespoon dried parsley flakes
Salt and freshly ground black pepper
Directions:
Halve the eggs lengthwise. Remove the yolks and add them to a medium bowl. Mash the yolks with a fork and stir in the mayonnaise, bacon, tomatoes, and parsley. Add salt and pepper, to taste, and blend well.
Fill the egg whites evenly with the yolk mixture and garnish with bacon, if desired. Arrange them in a container and store, covered, in the refrigerator until ready to serve.
More Side Dishes Recipes...