Strawberry Salad with Poppyseed Dressing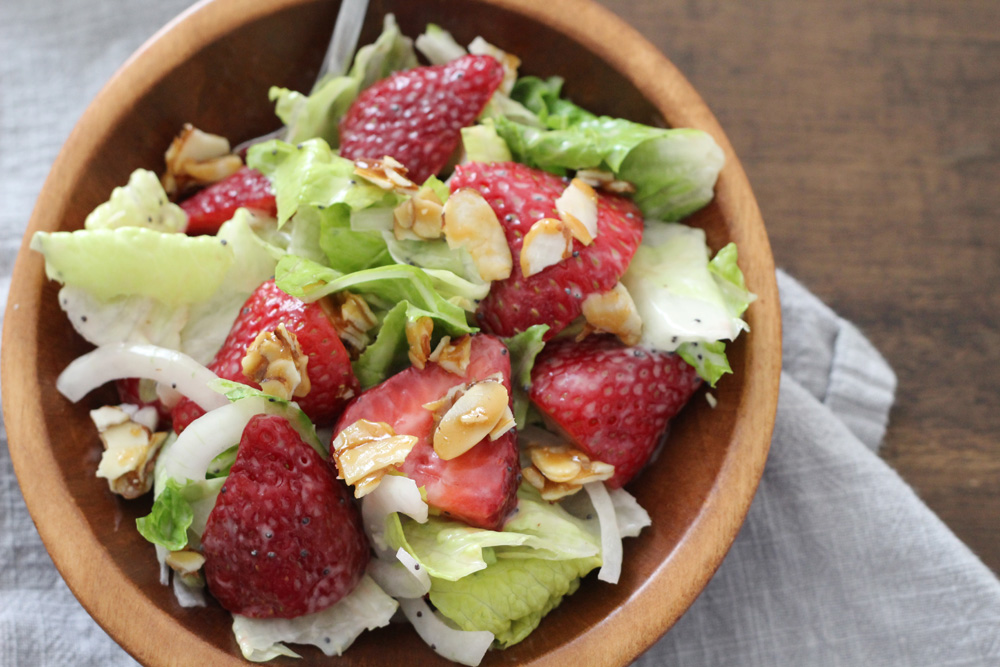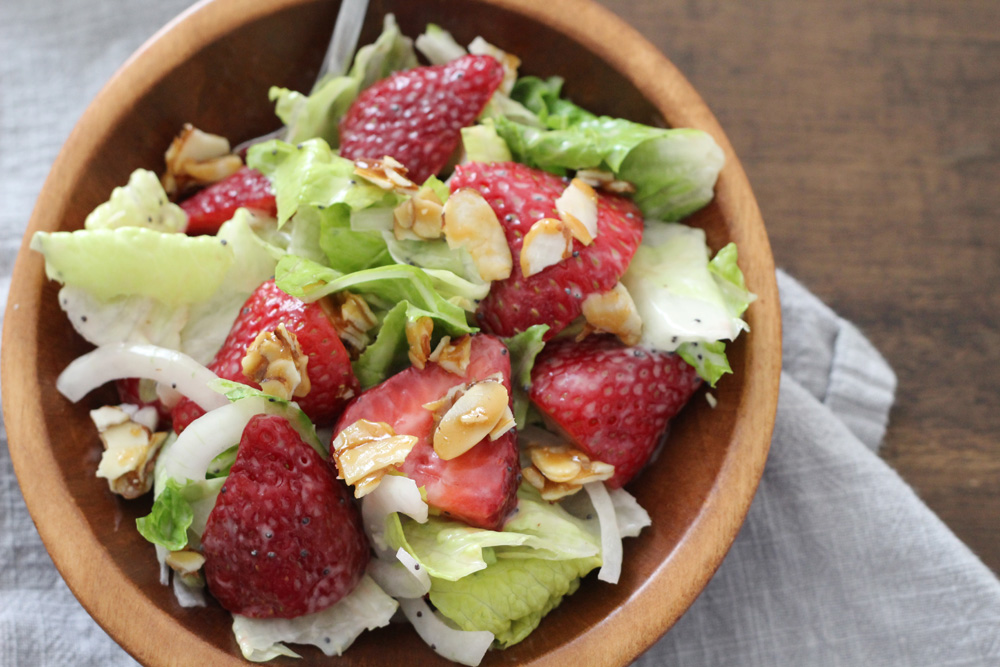 Strawberry Salad with Poppyseed Dressing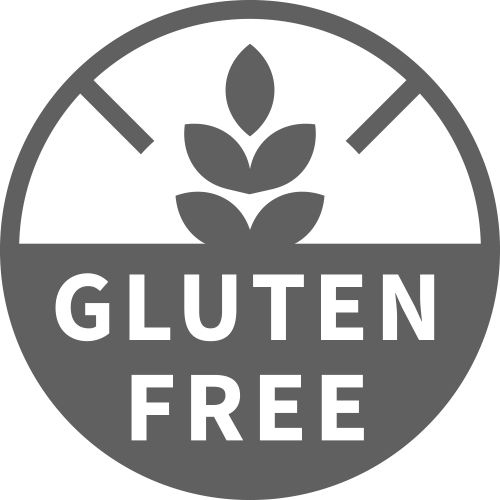 Serves:
10
From: Taste of Home
Ingredients:
1/4 cup sugar
1/3 cup slivered almonds
1 bunch romaine, torn
1/2 of a small onion, halved and thinly sliced
2 cups halved fresh strawberries
Creamy Poppyseed Dressing Ingredients:
1/4 cup mayonnaise
2 tablespoons sugar
1 tablespoon sour cream
1 tablespoon milk
2-1/4 teaspoons cider vinegar
1-1/2 teaspoons poppy seeds
Directions:
In a small heavy skillet over medium-low heat, cook and stir the sugar until melted and caramel in color, about 10 minutes. Stir in almonds until coated. Spread on foil to cool; break into small pieces.
In a large bowl, combine the romaine, onion and strawberries. Combine the dressing ingredients; drizzle over salad and toss to coat. Sprinkle with coated almonds.
More Side Dishes Recipes...