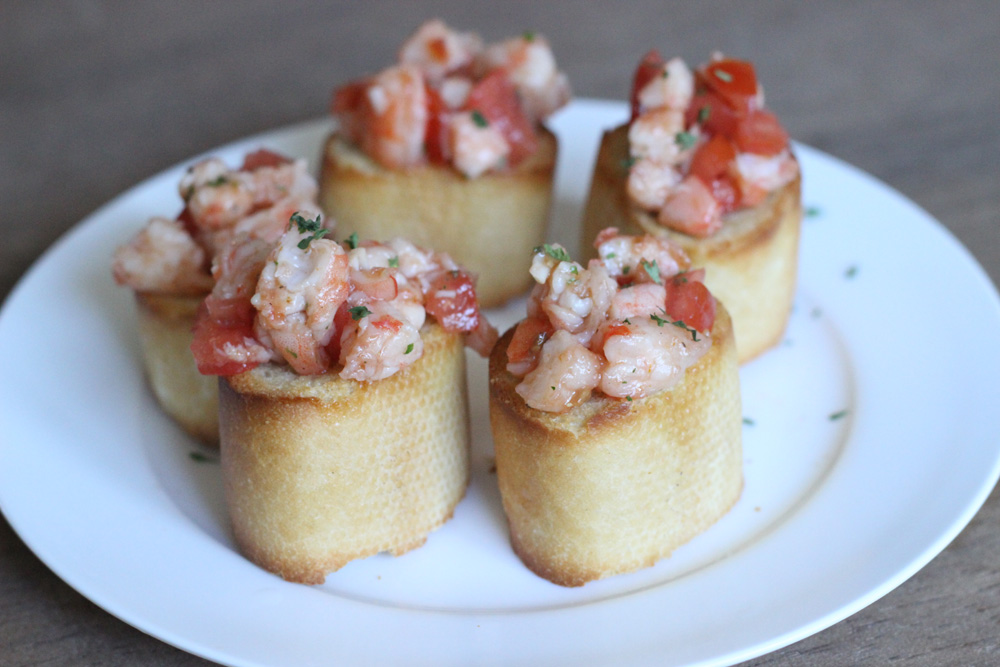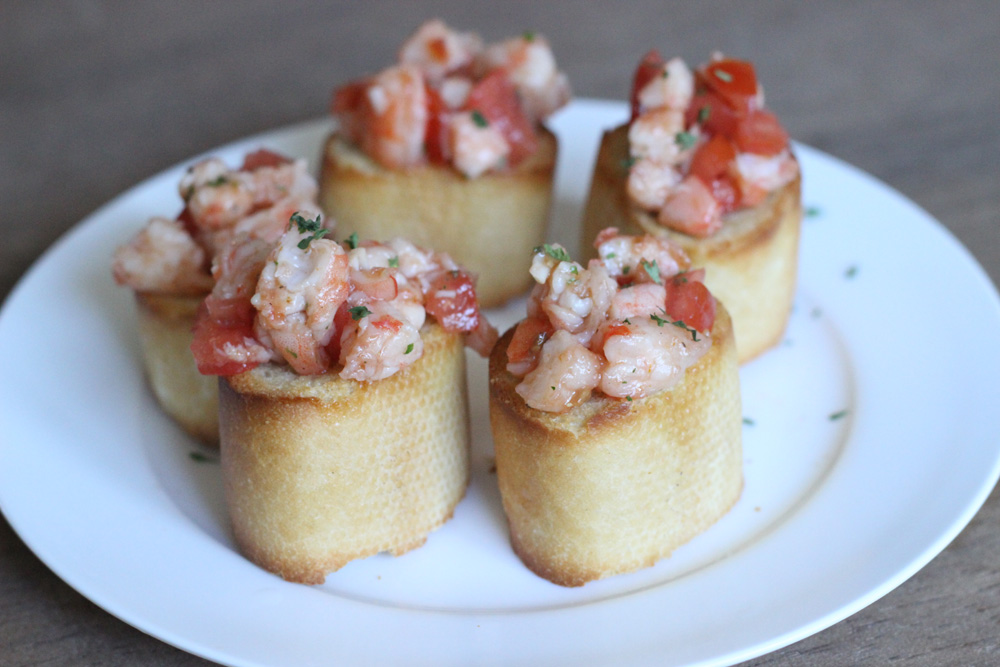 Shrimp Bruschetta
Serves:
From: My Recipes
Yield: 16 pieces
Ingredients:
1 pound cooked small shrimp, peeled, deveined and chopped (reserve 16 whole for garnish, optional)
2 small tomatoes, cored and chopped (1 cup)
2 tablespoons ketchup
1 tablespoon packed dark brown sugar
1 clove garlic, chopped
1 tablespoon chopped fresh parsley
2 tablespoons olive oil, plus more for brushing
1 1/2 tablespoons rice vinegar
Salt and pepper
16 slices of French bread
Directions:
Mix shrimp, tomatoes, ketchup, brown sugar, garlic and parsley. Add oil and vinegar. Season with salt and pepper. Keep covered and chilled.
Prepare grill and set rack 6 inches from heat. Lightly brush one side of each piece of bread with oil.
Grill bread, oiled side up, for 1 minute. Turn and grill other side until lightly browned, 1 to 2 minutes.
Spoon a heaping tablespoon of shrimp mixture on top of oiled side of each bread slice. Garnish with whole shrimp, if desired.
More Side Dishes Recipes...