Paula Deen's Apple Baked Bean Casserole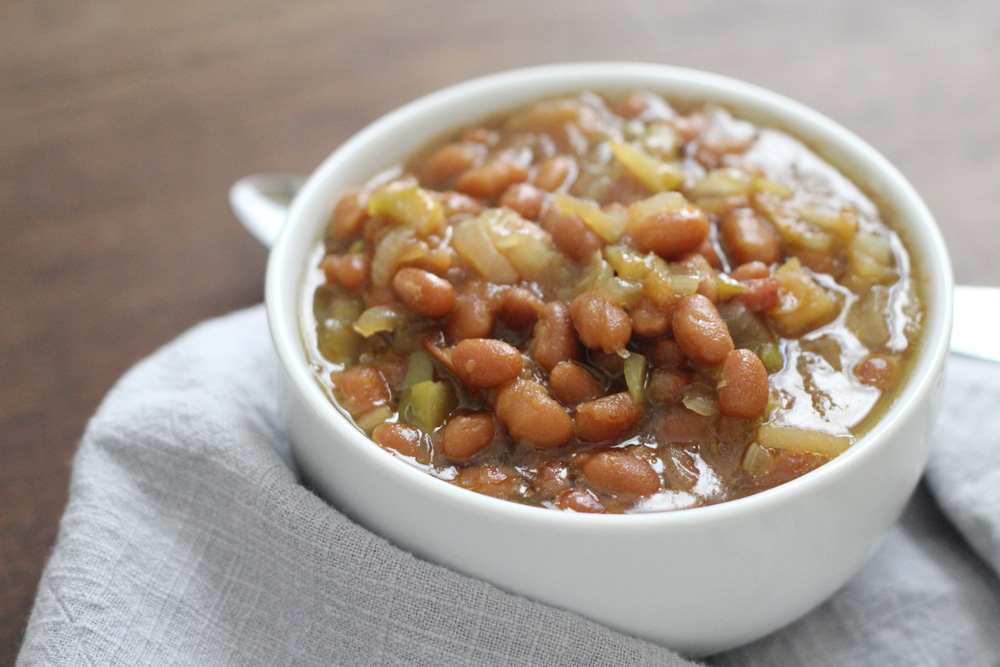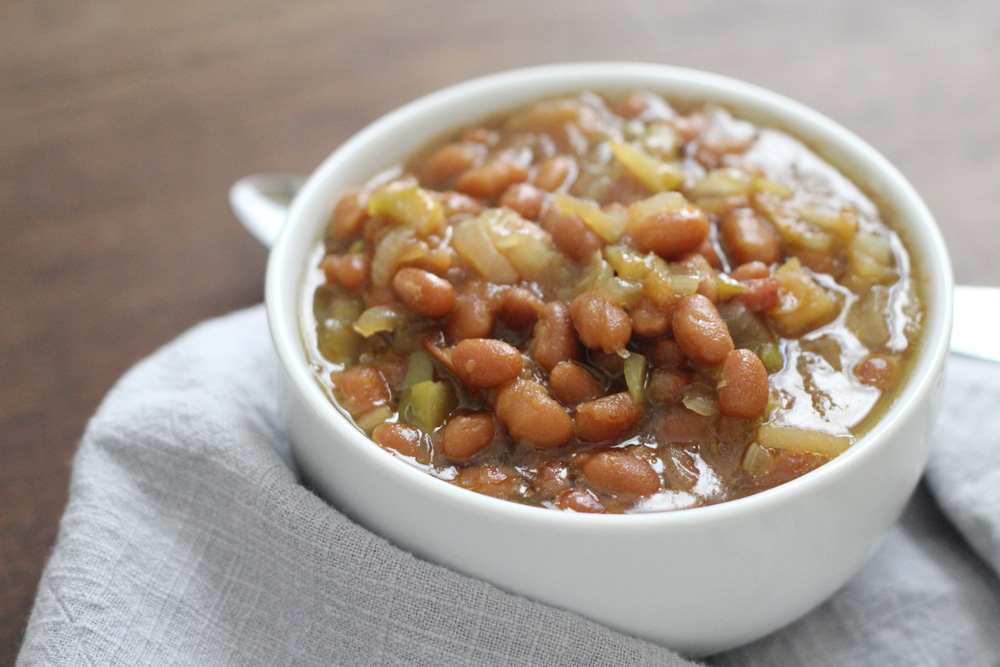 Paula Deen's Apple Baked Bean Casserole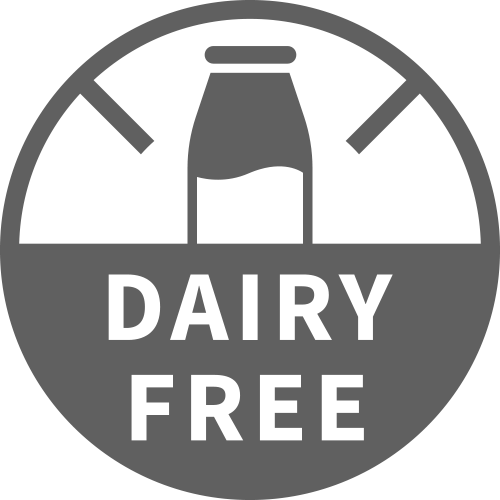 Serves:
From: Friends Food Family
Yield: 8 servings
Ingredients:
1 cup diced onion
2 (15-ounce) cans Boston-style baked beans
1 cup diced Granny Smith apple
1 tablespoon prepared mustard
1/4 cup brown sugar
1 teaspoon salt
5 strips bacon
Directions:
Preheat the oven to 350 degrees F.
Coat a 2-quart baking dish with nonstick cooking spray. In a large bowl, combine all the ingredients except the bacon and mix well. Pour into the baking dish. Cover and bake for approximately 45 minutes, or until thick and bubbly. Meanwhile, cook bacon to desired consistency and crumble. Uncover and bake for 5 more minutes. Add crumbled bacon.

More Side Dishes Recipes...