Crowd Pleaser Mexican Soup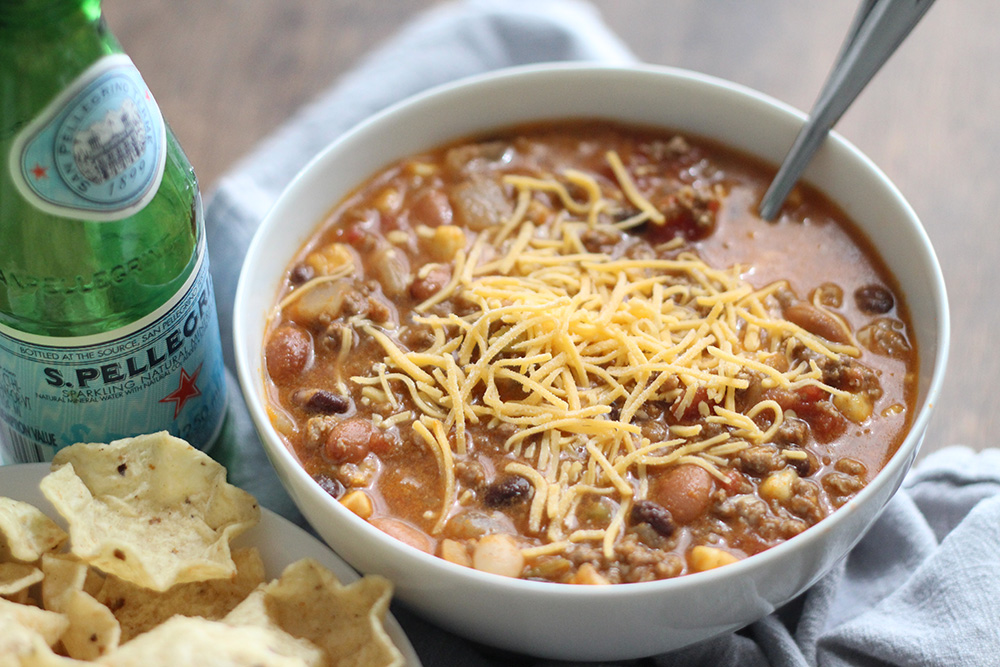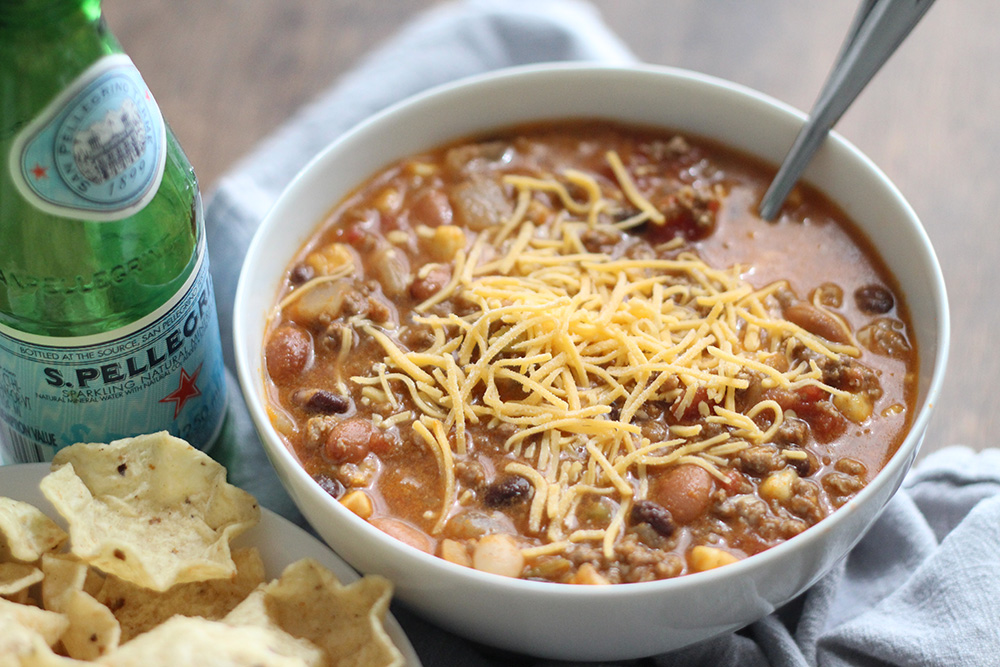 Crowd Pleaser Mexican Soup
Serves:
10 to 12
From: Thriving Home Blog
Ingredients:
2 pounds lean ground beef (you can also use chicken)
1 large onion chopped
1 teaspoon garlic salt
1 teaspoon cumin
1 package Hidden Valley Ranch dressing mix*
2 packages taco seasoning
2 cans Rotel
1 can diced tomatoes
2 cans shoe peg white corn
1 can black beans
1 can pinto beans
1 can ranch beans
2 cups water
Directions:
Brown meat and onion. Add garlic salt and cumin. Once meat is browned, add all the ingredients into a large pot. Don't drain the beans. Simmer for 2 hours.
Optionally, serve with shredded cheese and tortilla chips
*If you want to avoid using a pre-packaged mix, and eliminate potential dairy from the seasoning packet, here is a recipe for homemade Ranch dressing mix from Heavenly Homemakers.
Ranch Dressing Mix Ingredients:
5 tablespoons dried minced onions
7 teaspoons parsley flakes
4 teaspoons salt
1 teaspoons garlic powder
Ranch Dressing Mix Directions:
Mix together and store in an airtight container.
Use about 2 tablespoons to replace the package mix.
Freezer Instructions:
Fully cook, cool and freeze.
When ready to cook, thaw and warm up on the stove.
More Main Dishes Recipes...