Tomato Soup with Grilled Cheese Croutons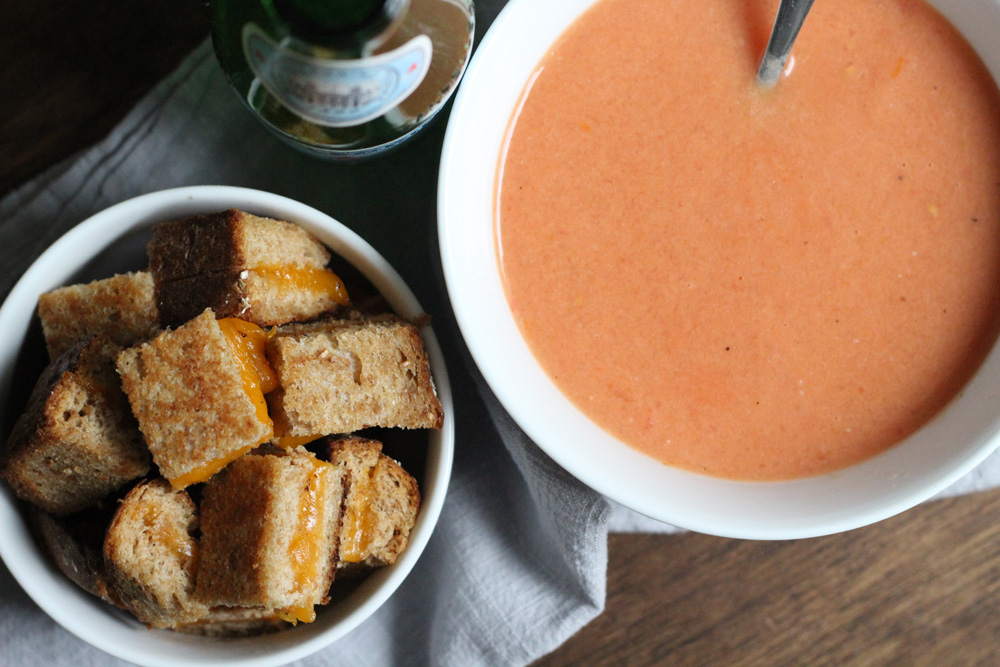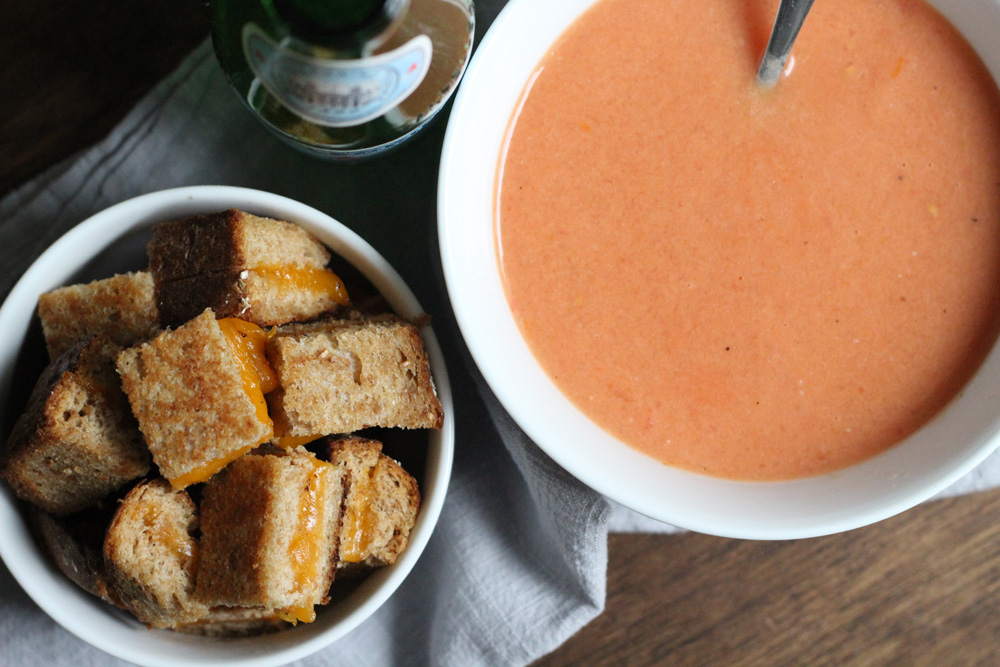 Tomato Soup with Grilled Cheese Croutons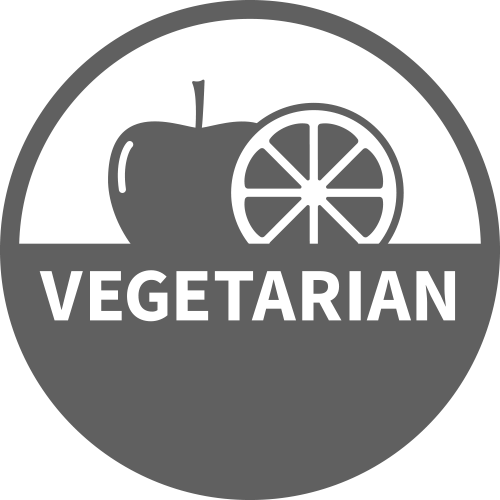 Serves:
4
Ingredients:
1 Tablespoon olive oil
1 yellow onion, chopped
2-3 cloves garlic, chopped
1 small jalapeno, stemmed seeded and minced (less if you want less heat)
1/2 teaspoon salt
1/2 teaspoon fresh ground pepper
1 28 oz can whole, peeled tomatoes
1 quart vegetable stock
1/2 cup sour cream
2 Tablespoons fresh lime juice
4 sliced wheat bread
4 oz. sliced sharp white cheddar cheese
2 Tablespoons butter

Directions:

For the Soup:
Heat the oil in a large saucepan over medium heat; add the onion, garlic, jalapeno, salt, and pepper and cook, stirring, until translucent, about 10 minutes. Add the tomatoes and stock and bring to a simmer. Simmer until the tomatoes are soft, 15 to 20 minutes. Whisk in the sour cream and the lime juice and turn off the heat. Blend the soup until smooth with an immersion blender or a regular blender (if using a regular blender, wait for the soup to cool a bit, then hold the blender lid on with a kitchen towel while you puree). Return the soup to the heat on low; don't let the soup boil or it will curdle.
For the Croutons:
Heat a large skillet over medium-high heat. Butter 2 of the bread slices on one side and place 1 slice in the pan, buttered side down. Add enough slices of cheese to cover the bread evenly, then top with the second slice of bread, buttered side up. Brown until golden, 2 to 3 minutes, then flip over to brown the other side. Remove the sandwich from the pan and let it cool. Repeat with the remaining 2 bread slices and the cheese. Cut the cheese sandwiches into quarters and cut each quarter into quarters again to make cubes 1 to 2 inches wide. Serve in a separate container from soup.
More Main Dishes Recipes...