Pasta with Butternut Parmesan Sauce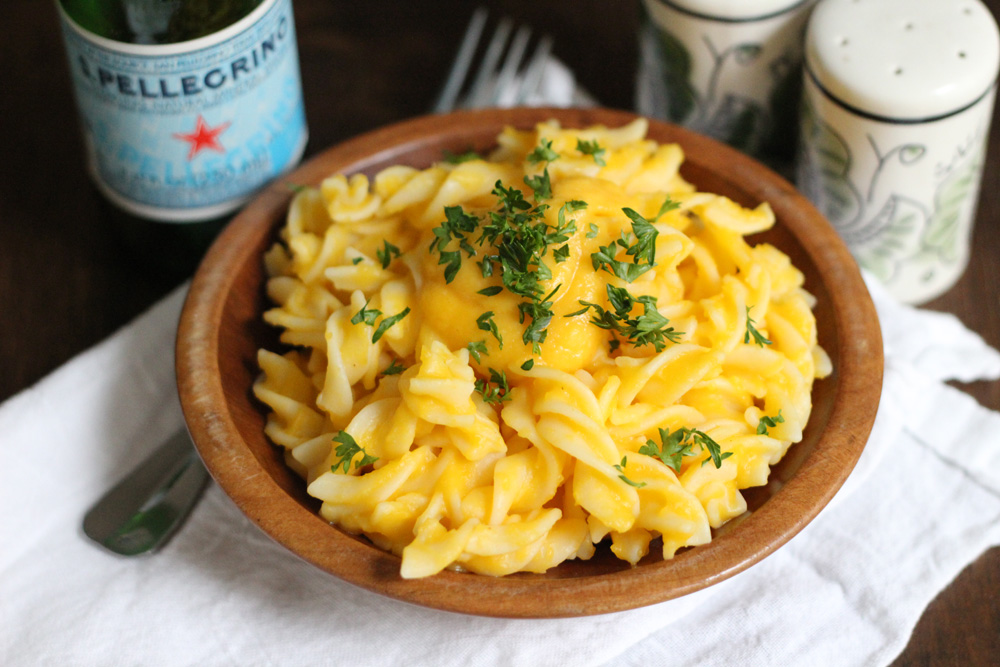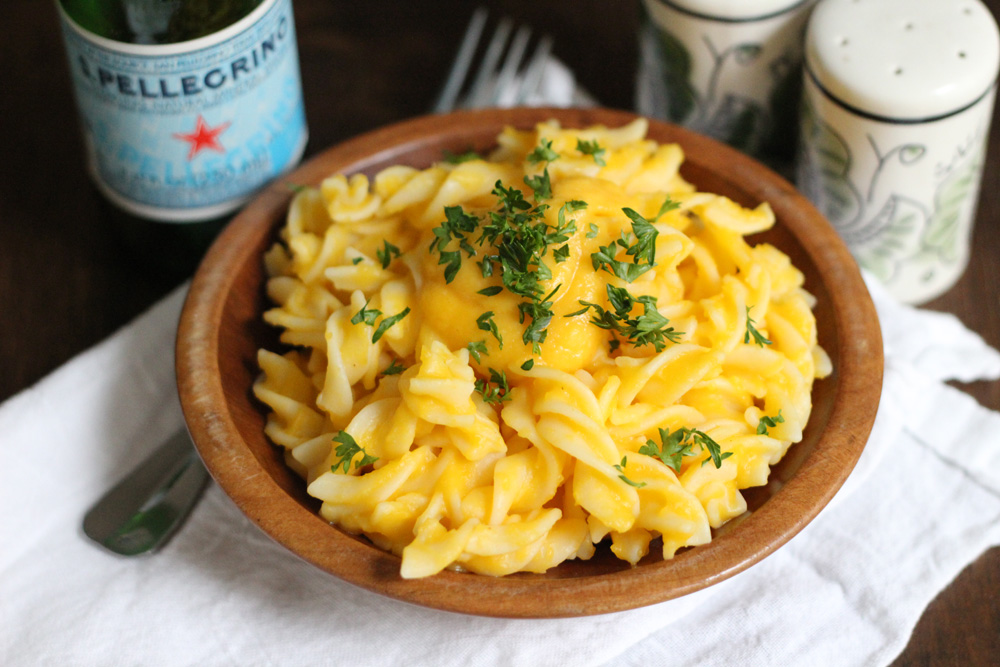 Pasta with Butternut Parmesan Sauce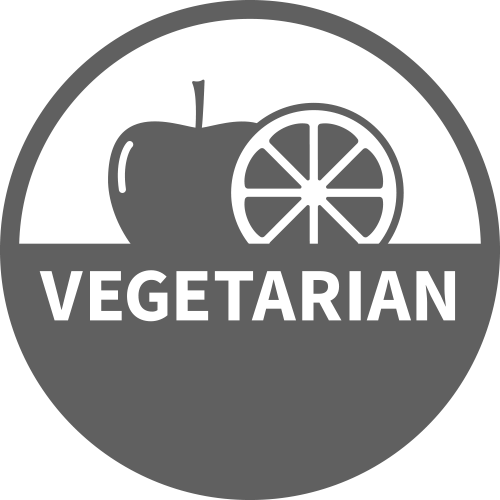 Serves:
4 to 6
From: Simply Recipes

Ingredients:
1 butternut squash weighing about 2 1/2 pounds
1 pound pasta
1 tablespoon of olive oil
1/3 cup of chopped shallots or onions
1/4 cup of packed, freshly grated Parmesan cheese
1/3 cup sour cream or Greek yogurt
1/8 teaspoon of grated nutmeg
1 tablespoon of chopped parsley, for garnish
Salt and pepper to taste
Water as needed to thin the sauce, about 1 cup

Directions:

Preheat the oven to 350F. Cut the butternut squash lengthwise in half and scoop out the guts and seeds and discard them. Pour 1/4 cup of water into a baking dish and place the butternut squash halves cut side down. Bake for 40 minutes or until a fork easily pierces the squash. Allow to cool for 10 minutes. Scoop out the squash flesh from the skins and put into a blender. Discard the skins.
Saute the onion in the olive oil over medium-high heat in a small skillet until just beginning to brown, about 3-4 minutes. Add the onions to the blender. Add 1 cup water, the parmesan, 2 teaspoons salt and nutmeg and puree. If you need a little more water, add it. Pour the sauce into a small pot set over low heat. Mix in the sour cream and warm it through. Do not let the sauce boil.
Fill a pot with water and salt (1 tablespoon of salt for every 2 quarts of water). Set over high heat to bring to a hard boil. Add the pasta and cook at a hard boil, uncovered until al dente. When the pasta is ready, drain and put it into a bowl. Mix with a little of the sauce and serve. Add a dollop of additional sauce and some parsley before serving.
More Main Dishes Recipes...