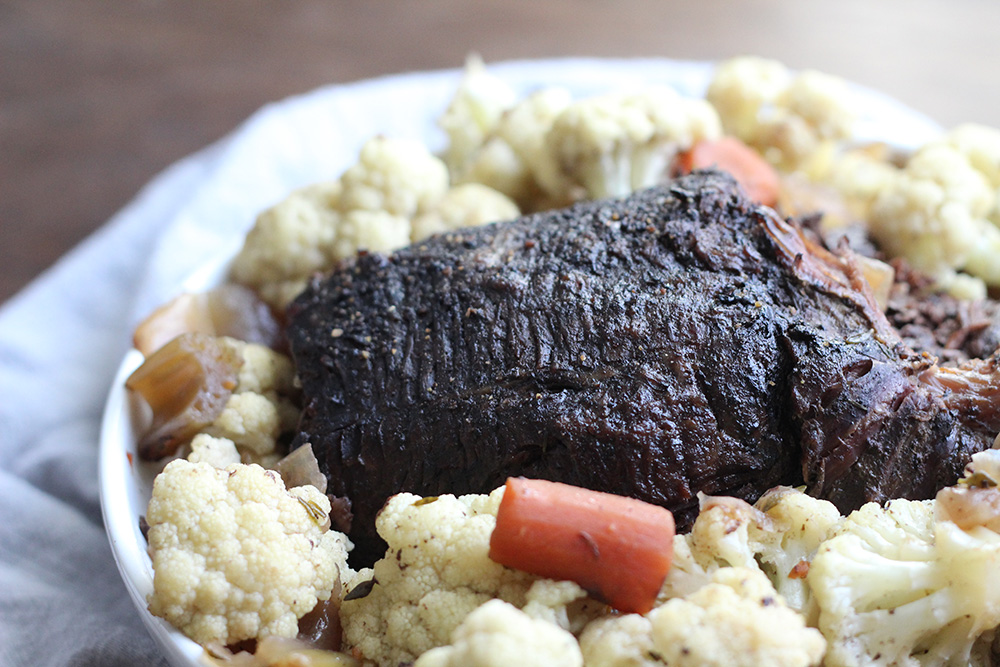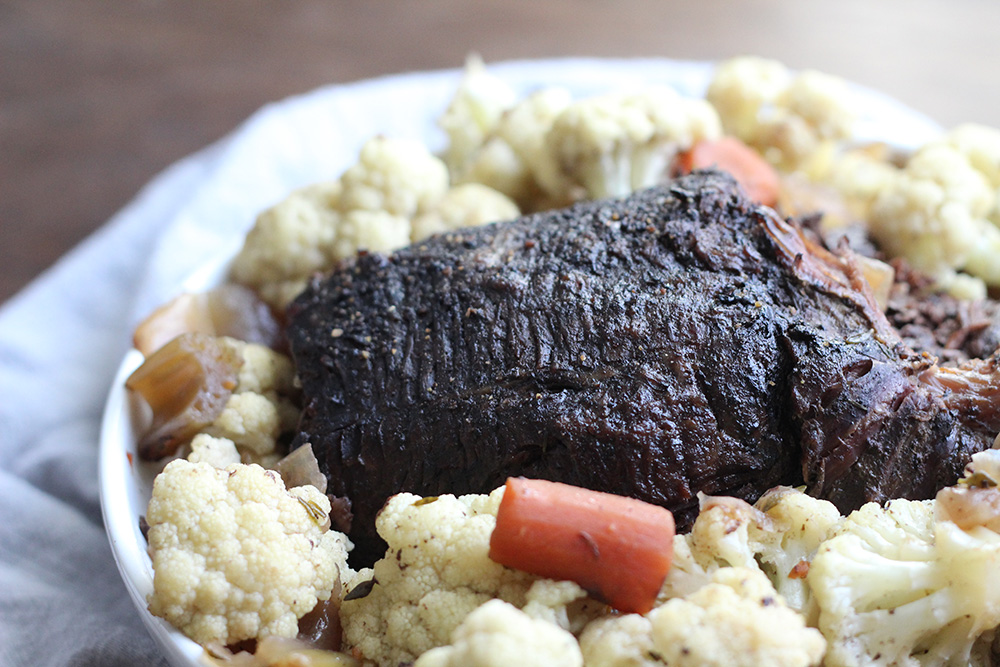 Crock Pot Roast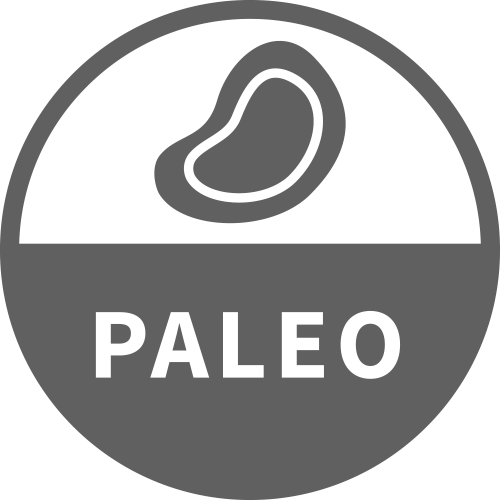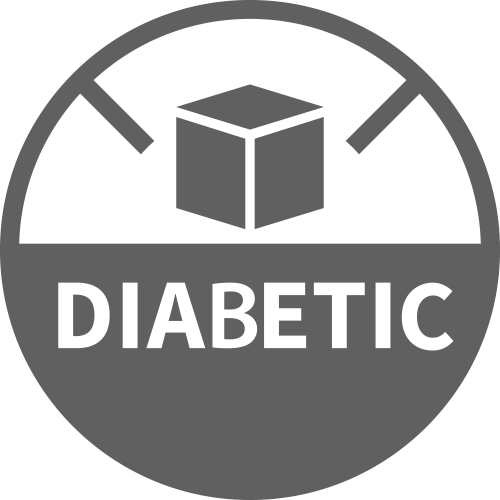 Serves:
6
From: DJ Foodie
Ingredients:
4 lb beef chuck roast
1 tablespoon light oil (olive, coconut, ghee)
1 cup good quality red wine
4 garlic cloves
10 sprigs of fresh thyme
1 large carrot, peeled and cut into chunks
2 celery ribs, cut into chunks
1 small onion, cut into chunks
1 small head of cauliflower, leaves removed and cut into florets
salt and fresh pepper, to taste
Directions:
Turn your slow cooker on low.
Season the beef with a good layer of salt and pepper.
Heat a large saute pan or skillet over medium high heat. Add the oil to the pan and swirl it around. Quickly add your beef to the pan and sear it, until a nice brown crust has formed. Flip it over and sear the other side. Continuing flipping, until all sides have been seared. Add the beef to the crock pot.
Pour the red wine into the hot pan. This should quickly boil. Swirl around and use a wooden spoon to scrape everything off the bottom of the pan. Pour the wine over the beef.
Add the garlic, thyme and bay leaves to the slow cooker, making sure it's pushed into the liquid.
Add the rest of the vegetables, except the cauliflower. Season with salt and pepper. Push the vegetables beside the roast, as much as possible. You don't want much of it covering the roast. As this cooks, the meat and veggies will shrink, releasing their juices and creating an amazing flavor. Getting everything as close as possible to the bottom of the pot will help.
Add the lid and cook for 8 hours.
After 8 hours, add the cauliflower to the pot and push the florets under the liquid as much as possible. Cover and cook for 20 minutes.
Serve and enjoy!
More Main Dishes Recipes...