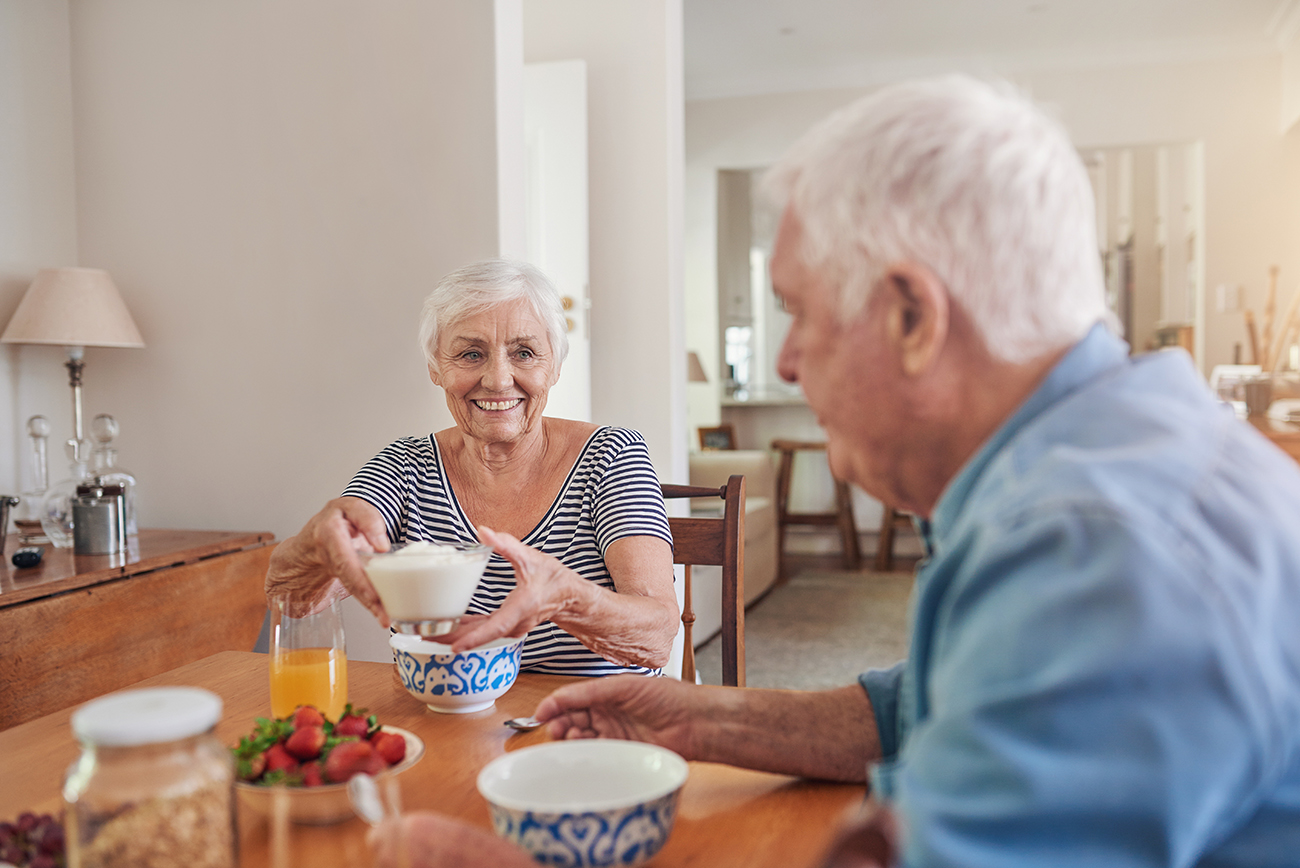 Taking Meals to Seniors
* Our You Are Loved custom spoons are still available to order! You can find them here. Thanks!
* Thank you to guest post author, Nancy Holte. Nancy emailed me to say she had a few tips to share after receiving meals from friends following surgery. We always love practical ideas, so she offered to write them up for us. Thanks, Nancy! Also, be sure to check out our updated site if you haven't already! ~Adina
I've never considered myself a great cook, but when a friend is ill or has had a baby, I know a meal will bless them. And, of course, it's hard to know how much food a family will need, so I always try to bring plenty. I mean, who doesn't love leftovers, right?
In recent months, after having two surgeries, I've found myself a very grateful recipient of meals from friends. The thing is, though, my husband and I are older (though that's very hard for me to wrap my brain around), and a dinner you'd bring for a family is more food than we can possibly eat. So, while I love leftovers, and even having food in the freezer for another day, here are some suggestions for bringing meals to a couple or individual who are seniors.
Think small:
Instead of bringing a casserole that will feed eight, pack a couple of servings for them to eat right away and put two serving portions into freezable containers. This eliminates the need for the patient to try to figure out how not to waste your delicious meal. My experience is that almost anything freezes. Be sure to check with your friend on his/her available freezer space. If possible, consider delivering food in containers that don't need to be returned to you.
Though those pre-bagged salads are great and far easier to deliver, think about ways you could put together a smaller salad. One friend brought us salad in a small, aluminum bread pan, and it was the perfect amount.
Instead of bringing a dozen homemade cookies, maybe cut back to a half-dozen. Or a couple of slices of cake rather than an entire cake.
If cooking isn't your thing, or you are short on time, consider having dinner delivered from their favorite local restaurant. Don't forget to include a delivery tip when paying for the order.
Consider the ingredients:
After surgery, many people are sent home with opioid medications to help alleviate pain. Trust me, they are a godsend. But they also slow down your bowels creating havoc with your normal, shall we say, output. Because of this, it might be wise to go easy on the cheese, especially for the first week or so. Bran muffins, on the other hand, will be received with glee.
I'm not sure there is a perfect post-surgery meal for every person. Spicy might be just the thing, or something bland might be preferred. Chicken wild rice soup almost always works for me. But, if you enjoy cooking, and have the time, consider calling your friend to see if he/she is craving a favorite meal. If they have a favorite dish and can easily send you the recipe, you can be sure they'll enjoy their own recipe.
Other ways to say "I love you":
When delivering a meal, offer to stay and do a load of laundry, or even just fold clothes.

Sometimes a short visit is appreciated to help alleviate the boredom of being stuck in the house.

As I progressed in my recovery, one friend brought down a game knowing how much I love playing games. It helped my day go by more quickly and brought some much-needed laughter to my day.

If you're going to the store anyway, call your friend and see if there's anything he/she needs. You never know when a sudden craving might pop up.
I have a couple of simple recipes that are favorites to make when bringing food to a friend.
Timely Tortellini Soup
*A 24-oz yogurt container holds a solid two servings and it freezes great.
2 teaspoons olive oil
1 large onion
1 teaspoon minced garlic
1 8 oz. pkg. pre-sliced mushrooms
2 14.5-ounce cans of chicken broth
1 14.5-ounce can of garlic and onion diced tomatoes
1 teaspoon Worcestershire sauce
1/2 teaspoon dried basil
1 9-ounce package. Three Cheese Tortellini (Buitoni)
Shredded Parmesan cheese to taste
Heat oil on medium heat in a 4.5-quart soup pot. Meanwhile, peel and coarsely chop the onion, adding to the pot as you chop. Add garlic and cook, stirring occasionally, until tender (about 3 minutes.)
Add the mushrooms and cook until they begin to release their liquid, (about 2 minutes).
Add broth and tomatoes, raise heat to high, cover the pot and bring the soup to a boil. Lift the lid briefly to add Worcestershire and basil.
When the broth comes to a rolling boil, add the tortellini. When the broth comes back to a boil, continue to cook for 3-4 minutes, or just until tortellini are tender. Serve at once. Sprinkle with Parmesan cheese to taste.
Taco Soup
*Quick to make and always a crowd-pleaser
Brown 1 pound of Ground Beef
Add:
2 15 or 16-ounce jars of your favorite salsa (I usually use mild for both, but adjust to your taste.
2 14.5-ounce cans of beef broth
1 small can of corn, don't drain
Stir and heat for 5 minutes, or until warm. Serve with shredded cheddar cheese and tortilla chips. Add sour cream, if desired.
Thanks again to Nancy for these helpful tips and recipes for taking meals to seniors!
Nancy Holte lives in southern Minnesota. She is a wife, mom of three grown sons, Nana to five adorable kids, author of "Back Away from the Cookies" (not a diet book), a humorist and encourager. Nancy loves to travel, take pictures, and read-especially by the ocean. You can find her on Instagram, Facebook, and at www.nancyholte.com.
--
Read other recent blog posts: