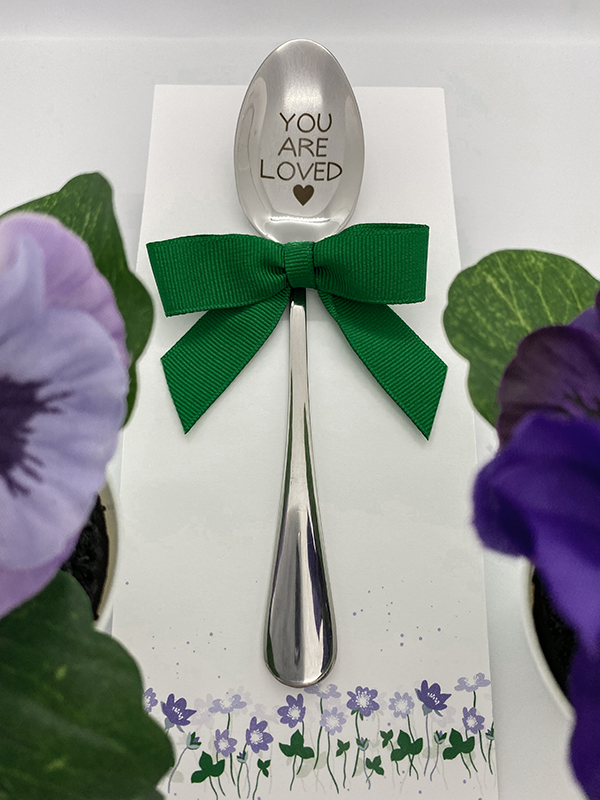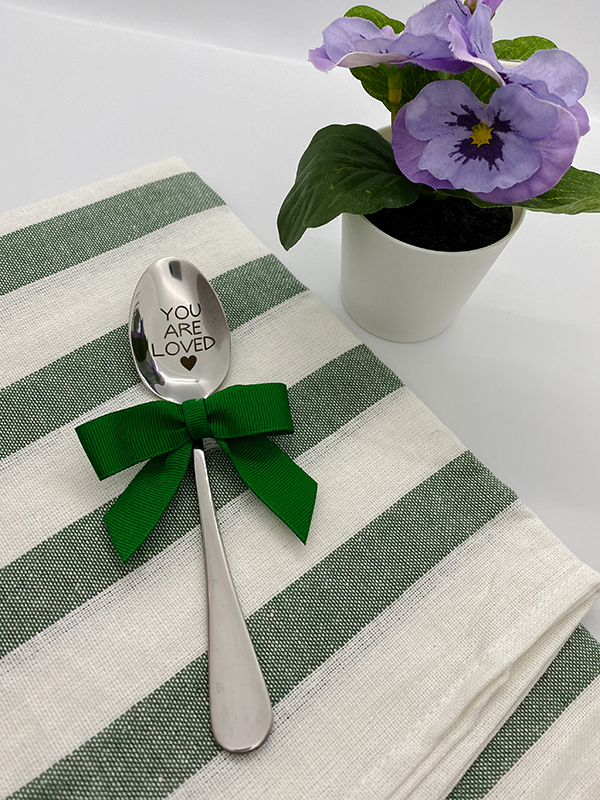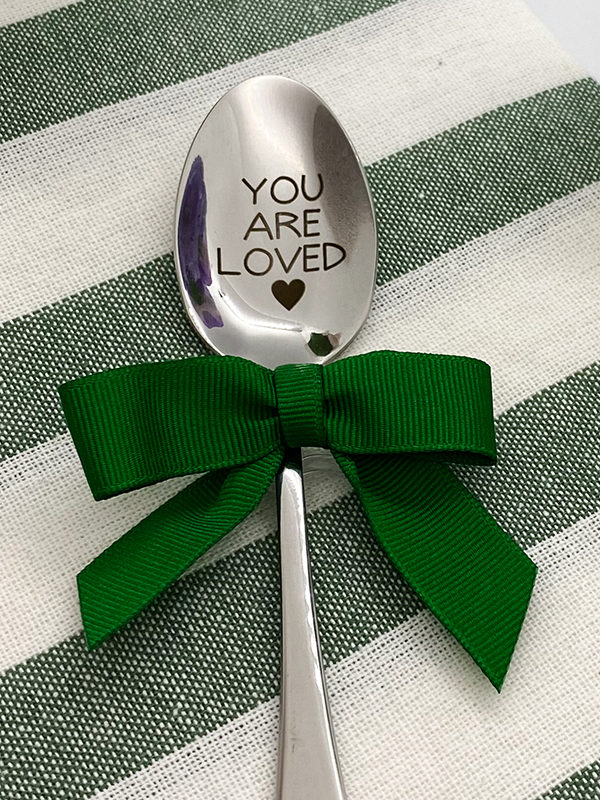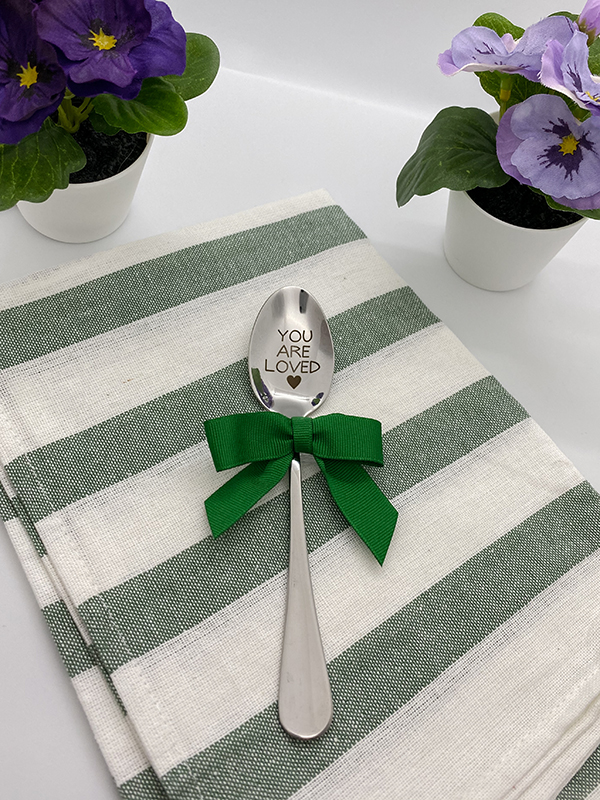 YOU ARE LOVED Spoon
Highlights:
- Sophisticated 6-inch stainless steel spoon engraved with "YOU ARE LOVED"
- Adorned with a bow on a floral backing and wrapped in a sealed cellophane bag
- Dishwasher safe and perfect for coffee, tea, cereal, ice cream, etc.
- Designed and produced for TakeThemAMeal.com
- Your personal message included as well
- FREE SHIPPING within the U.S.
Note: Ships USPS First Class. No international orders.
Click a link below to select how many spoons you would like to order:
1 Spoon ($14.95) • 2 Spoons ($24.95) • 3 Spoons ($34.95) • 4 Spoons ($44.95) • 5 Spoons ($54.95) • 6 Spoons ($64.95)
OTHER QUANTITIES: 9 Spoons • 12 Spoons • 18 Spoons • 24 Spoons