Welcome! We're thrilled you stopped by. A well-timed meal delivered by a friend is one of the best gifts imaginable. In this space, we share our favorite recipes, meal-taking tips, and other ways to care for those who are dear to you.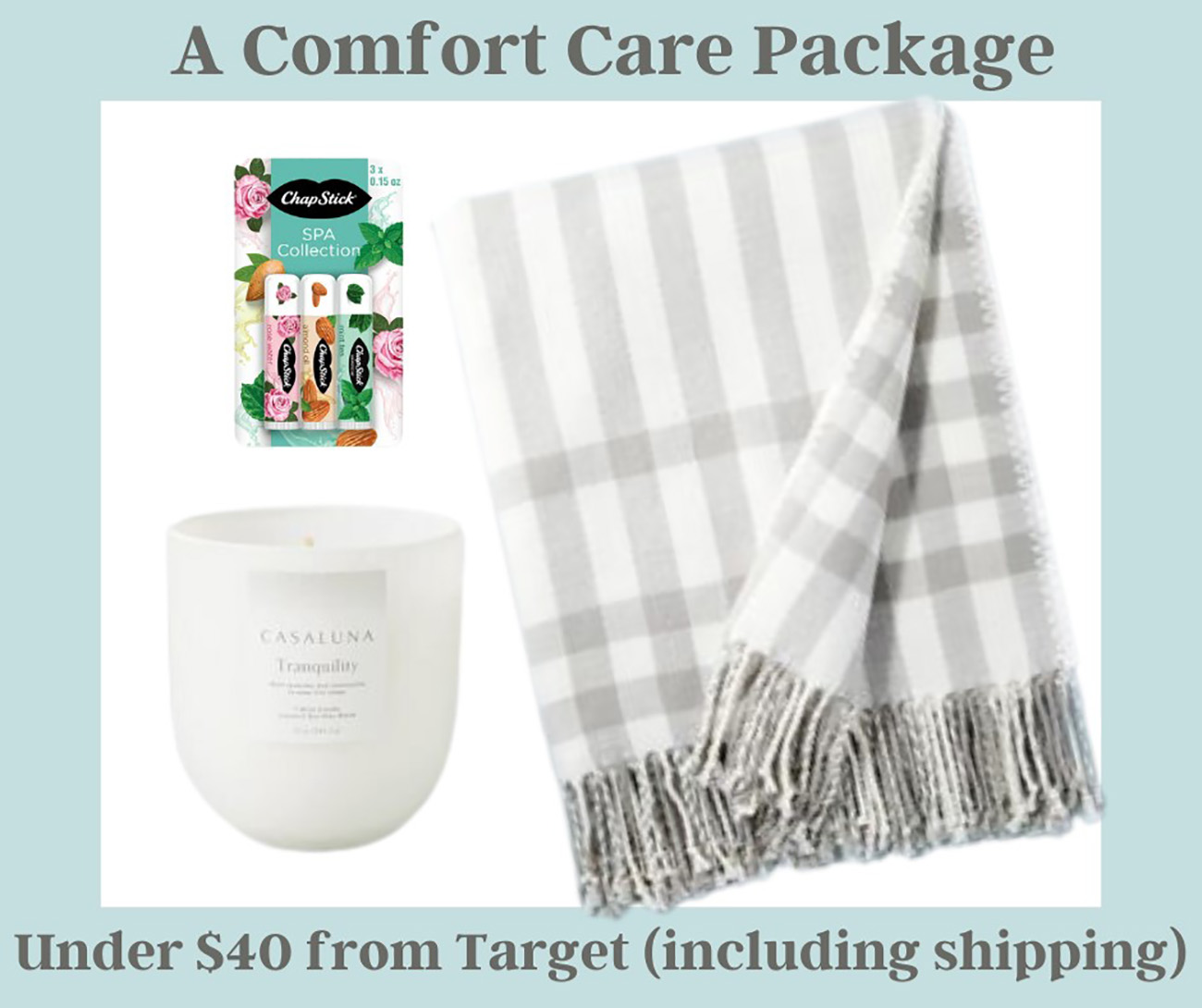 An Easy Comfort Care Package Idea for Under $40 Shipped
Recently, a friend was facing some upcoming medical tests and I knew they were causing her concern. We don't live close to each other, but I wanted to support her...