Fresh Strawberry Recipes You'll Love
JUNE 11, 2019 / LINDSEY SHANTZ /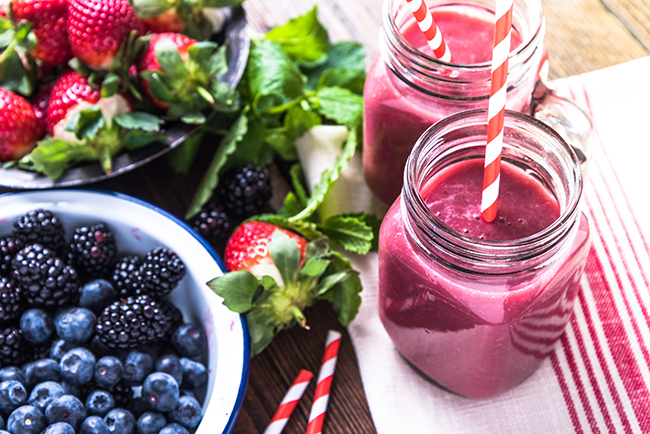 Fresh summer strawberries are one of the most popular treats! The sweet, slightly tart berries are widely loved in desserts, smoothies, salads, jams and just about any way imaginable.
We love strawberries, and it's evident in the logo of PerfectPotluck.com. In fact this
Strawberry Shortcake
recipe is one of our most popular recipes shared! Take this seasonal favorite to your next potluck, and it's sure to be a guaranteed hit.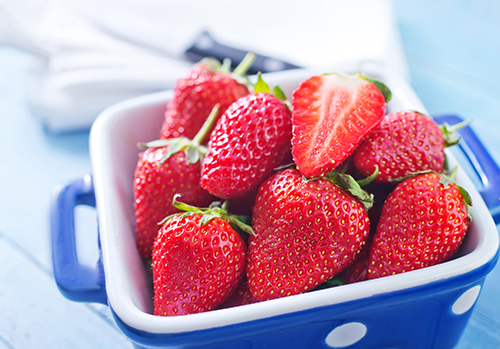 Summer is also a perfect time to make fruit smoothies. They are refreshing, easily adaptable to ingredients on hand and a healthy option. Strawberries tend to be one of my favorite ingredients to add. Maureen previously shared
4 Smoothie Kit Recipes
that use fresh or frozen fruit. The recipes are so good the post is worth sharing again!
Consider taking a smoothie kit to a meal recipient with a diet-limiting disease, swallowing issues, cancer or lack of appetite. Nourishment is important to stay strong during treatment and recovery. Here are
6 Tips for Smoothies When You Have Cancer
. Strawberries are packed with vitamin C, fiber and antioxidants and are good for your heart.
This homemade
Strawberry Popsicle
recipe is sure to cheer up a friend this summer or soothe a meal recipient's throat. Younger kids will especially appreciate you taking along this treat!
Healthier eating is often easier in the summer with the abundance of fresh fruits and vegetables at the farmers market or in your garden. As the summer temperatures heat up here is a light, fresh and seasonal salad that is sure to make a summer meal simple. Enjoy!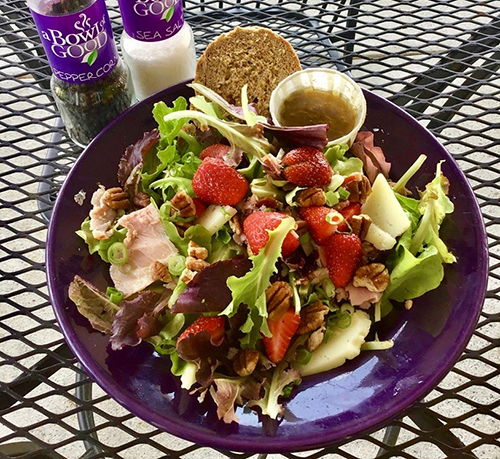 Summer Salad with Strawberries & Greens
4-6 cups mixed greens
1/2 cup shaved ham
1/2 cup Manchego cheese
1/2 cup sliced strawberries
2 tablespoon pecans
2 tablespoon sliced green onions
Layer the greens in a bowl. Next, layer the ham and cheese. Quarter and slice strawberries vertically and spread over top of salad along with the pecans and green onions. The quantities can easily be varied according to taste. Pour
citrus vinaigrette
over salad just before serving. Serves 4.
The above summer salad recipe is shared from our much-loved, local cafe A Bowl of Good. Its home-cooked meals are available on our website to purchase and send to others to comfort and show you care in a tangible way. The cafe uses as many local, fresh and organic ingredients as possible. When you
send
a meal, you're sending the best!
I hope your summer is full of sunshine and an abundance of shared conversation around a meal with seasonal, fresh food!
Read other recent articles by Lindsey Shantz: