Care Package Ideas for a Child with Cancer
MAY 22, 2018 / MAUREEN WITMER /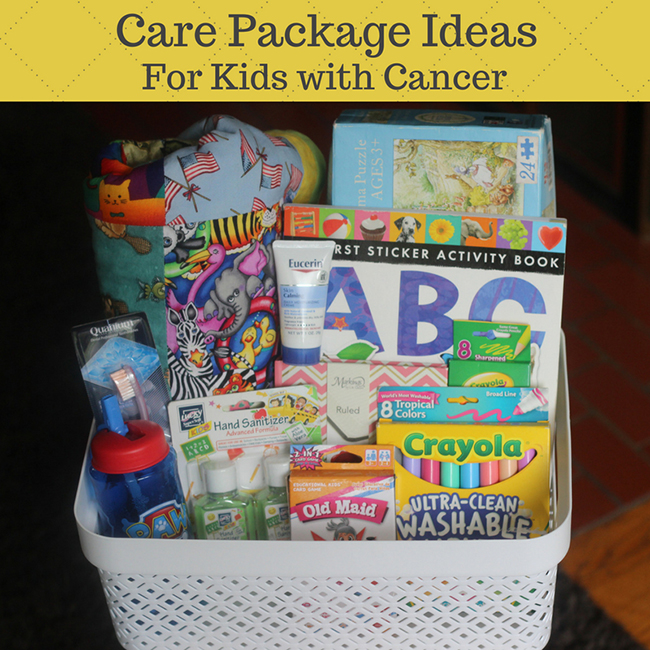 According to
St. Jude's
, about 175,000 children ages 14 and under are diagnosed with cancer each year. If you are looking for ways to care for these children and their families, here are tips for assembling an encouraging care package. We came up with this list based on our previous blog post,
Ideas for a Chemo Care Package
, as well as our user comments. If you don't know a child with cancer but have a desire to spread some cheer, put together a care package and take it to the cancer wing of your local hospital and they can share it with someone in need.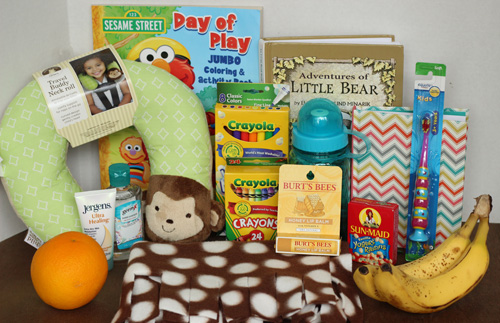 Some suggestions for a care package for a child with cancer include:
Kids water bottle
Toothbrushes
Hand sanitizer
Unscented lotion
Lip balm
Journals and notebooks
Coloring books and crayons, or Sharpies, markers, and adult coloring books for older children
Sticker books (there are even fun options for older children, like this one)
A soft blanket or scarf to drape over the shoulders
Card games and puzzles
Kids books
A brightly colored kid-size neck pillow
Healthy treats (only if caregivers/hospitals have given permission)
Other ideas include warm fuzzy socks, itunes gift cards, music CDs, and/or a special note from you telling the child that you're with them on their journey.
Read other recent articles by Maureen Witmer: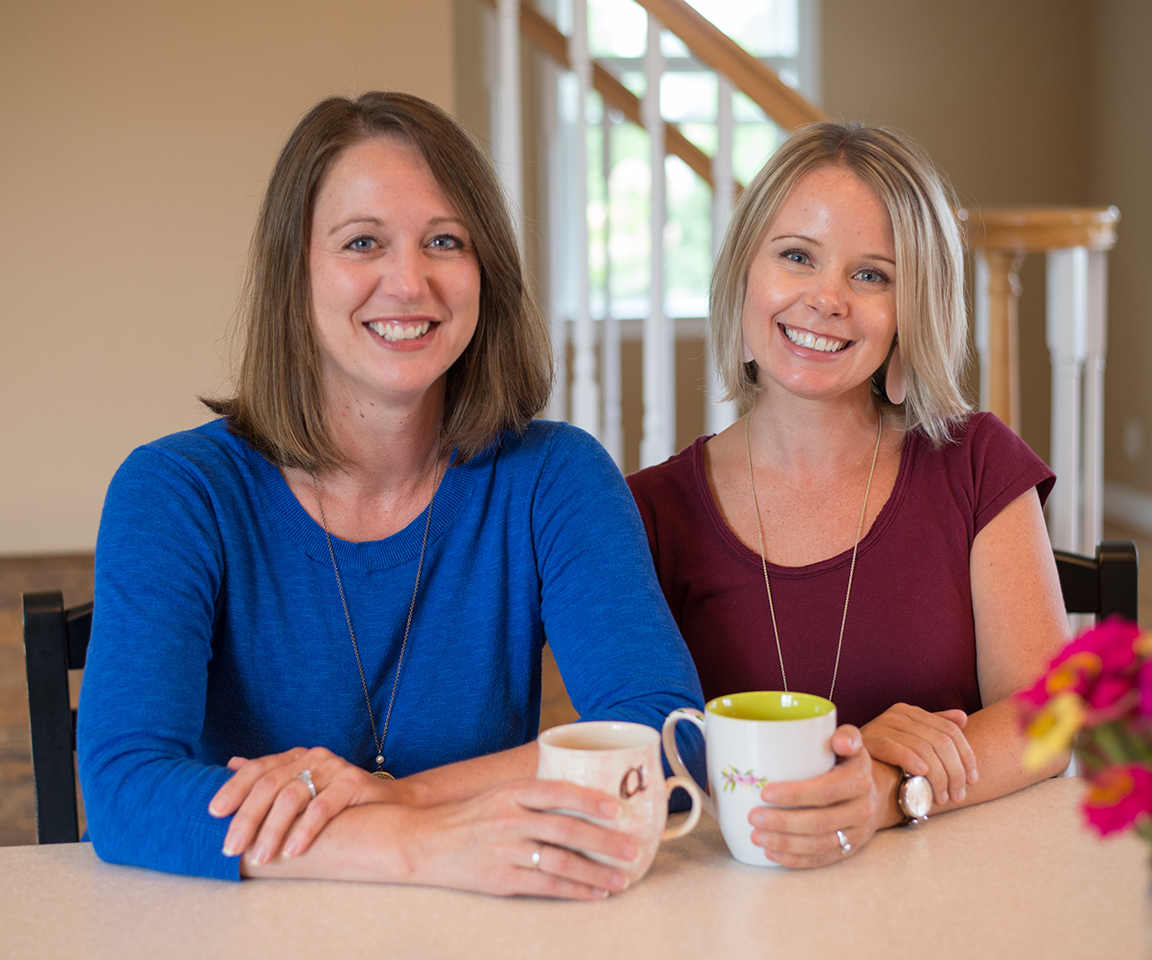 Adina & Maureen
Welcome! We're thrilled you stopped by. Our own joys and sorrows have taught us that a well-timed meal delivered by a friend is one of the best gifts imaginable. In this space, we share our favorite recipes to take to friends, meal-taking tips, and other ways to care for those who are dear to you.
Helpful Posts
Recent Posts...
Visit TakeThemAMeal.com's profile on Pinterest.