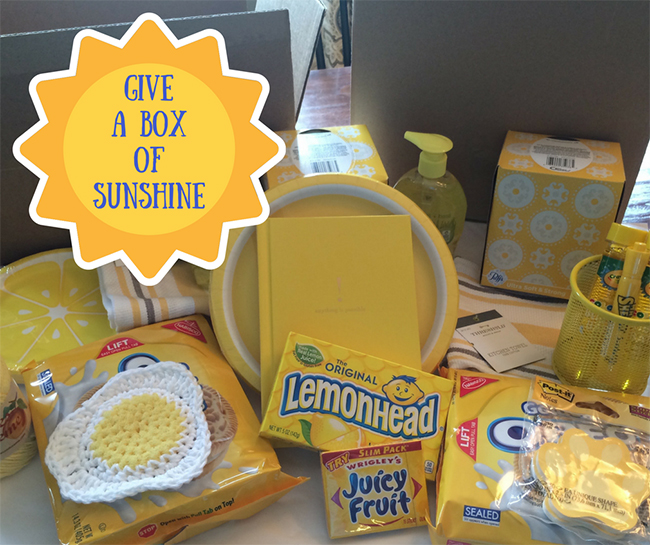 Give A Box of Sunshine
I don't know if you agree, but this winter has felt especially long! As a result of a recent sad time at our house (that I'll write about in a future post), a thoughtful neighbor brought me some vibrant daffodils. Just seeing the bright yellow flowers cheered me up for a bit and I was reminded of a prior post that I wrote - Giving a BOX OF SUNSHINE to a Friend.
I gave my first BOX OF SUNSHINE when my friend lost her job. I filled a box with fun and practical items that were yellow. Since then, I've made several for friends who were facing challenging times. Shopping for yellow items in the store turns into an exciting treasure hunt!
You can print a pre-made label for your BOX OF SUNSHINE
here
.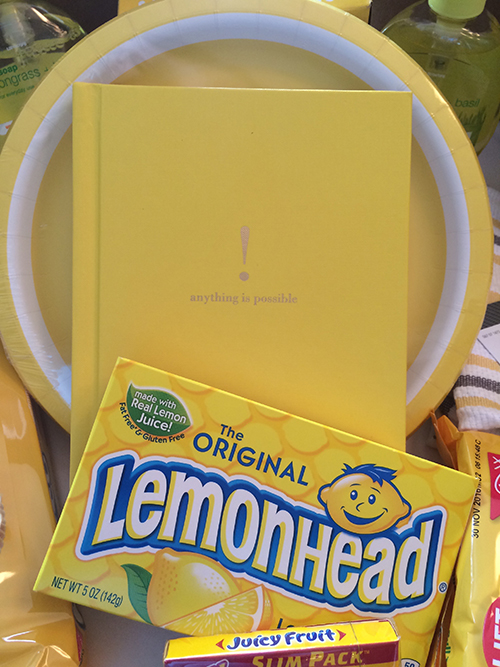 Do you know someone who could use a 'Box of Sunshine' today? Here's a list of items that often come in yellow to inspire you as you begin to create your box:
Candles
Socks
Kitchen towels
Wet Ones
Celestial Seasonings Chamomile Tea
Bubbles
Packet of Sunflower Seeds for Planting
Flower pots
Hand soap
Hand lotion
Gatorade
Note cards
Pens/Pencils
Raisinets
Journals
What other items could we add to our list?
Read other recent blog posts: