White Bean Soup with Kale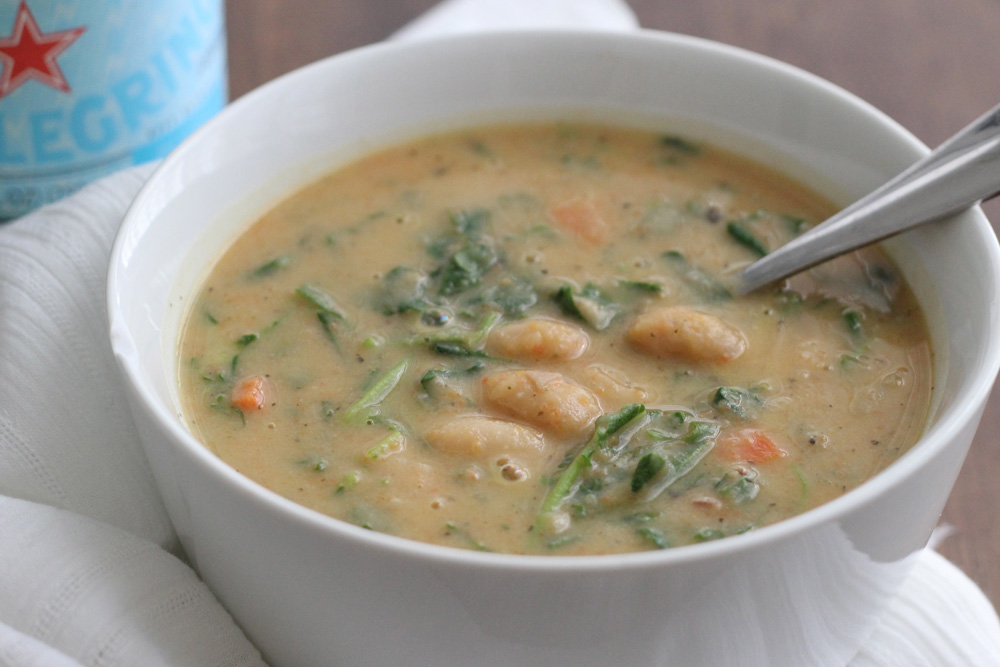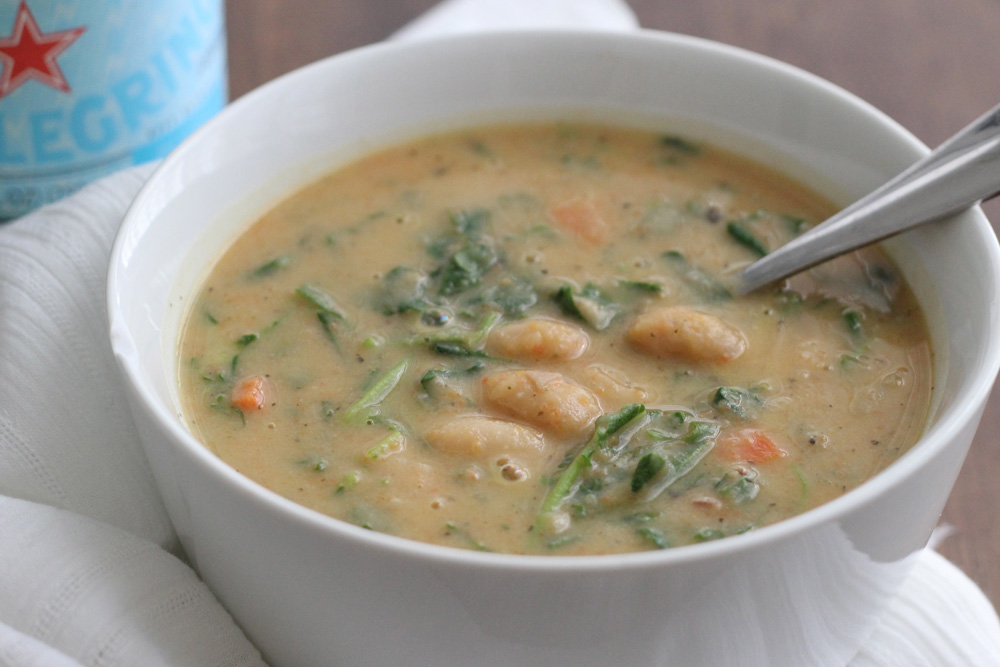 White Bean Soup with Kale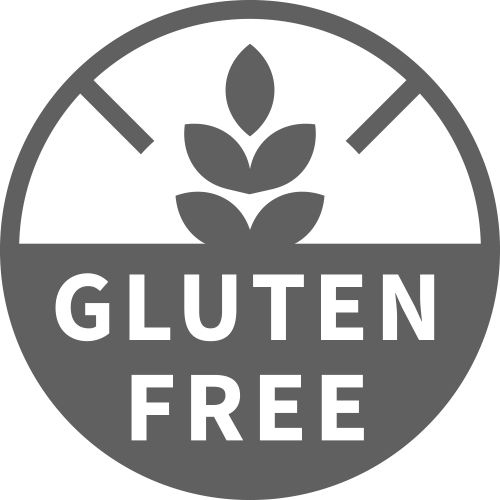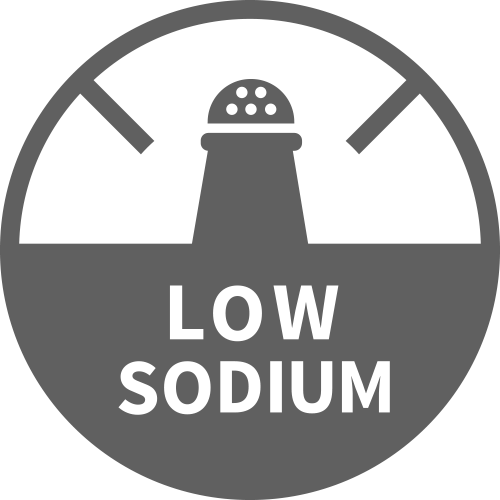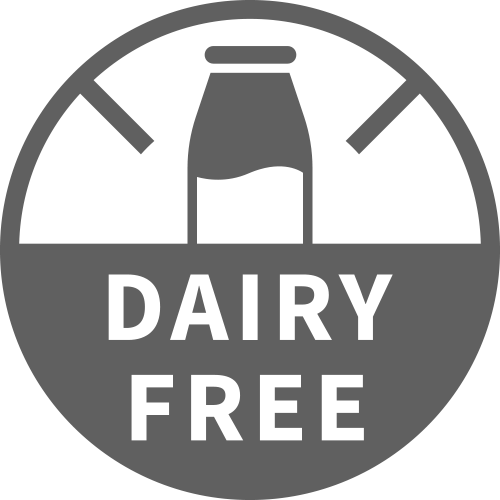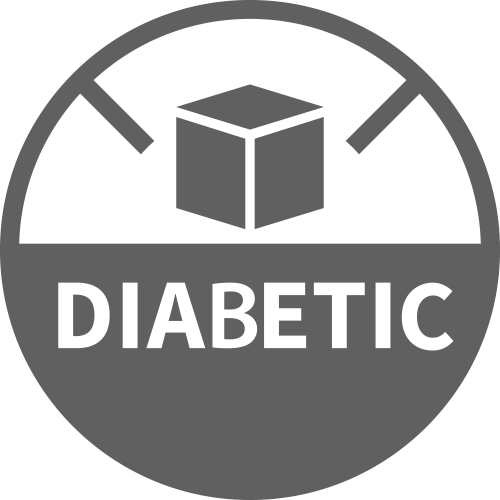 Serves:
4
From: Dr Gourmet
Sodium Content: 450 mg for 2 cups
Ingredients:
2 tsp olive oil
12 oz kale
1 oz pancetta or lean ham
1 onion, diced
2 large carrots, peeled and diced
2 15 oz. cans no-salt-added white beans, drained and rinsed (you can soak your own if you can't find no-salt-added)
4 cups water
1 tsp dried marjoram
1/2 tsp salt
1 tsp maple syrup
fresh ground pepper to taste
Directions:

Slice the kale in half lengthwise (if the leaves are wide) and then cut into thin strips crosswise.
Place one teaspoon of the olive oil in a large skillet over medium heat. Add the kale and cook, stirring frequently, for about 5 minutes until wilted. Remove from the pan.
Add the second teaspoon of olive oil and the ham. Cook for about 2 minutes, stirring frequently.
Add the onion and carrots and cook, stirring frequently, for 5 minutes.
Add the beans, water, marjoram, salt, pepper and maple syrup. Reduce the heat to a simmer and cook the soup, stirring occasionally, for about 30 minutes until the carrots are soft to the bite.
Remove 1/4 of the soup and puree the remaining 3/4 using a stick blender or blender.
Put the 1/4 of the reserved soup along with the kale in the pan and stir. Heat through and serve.
More Low Sodium Recipes...