Blackened Chicken and Cilantro-Lime Quinoa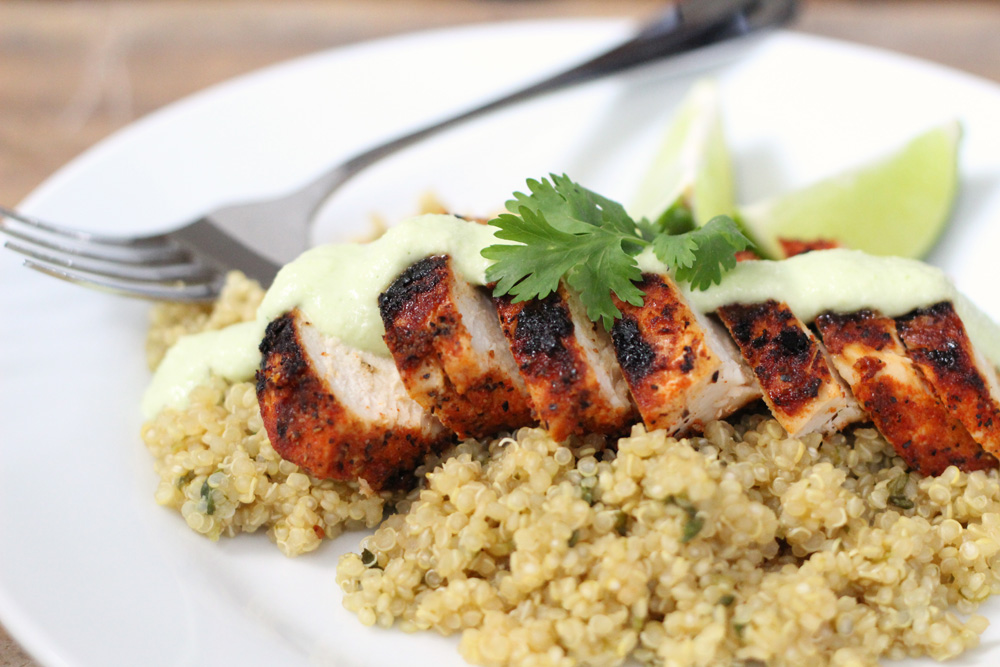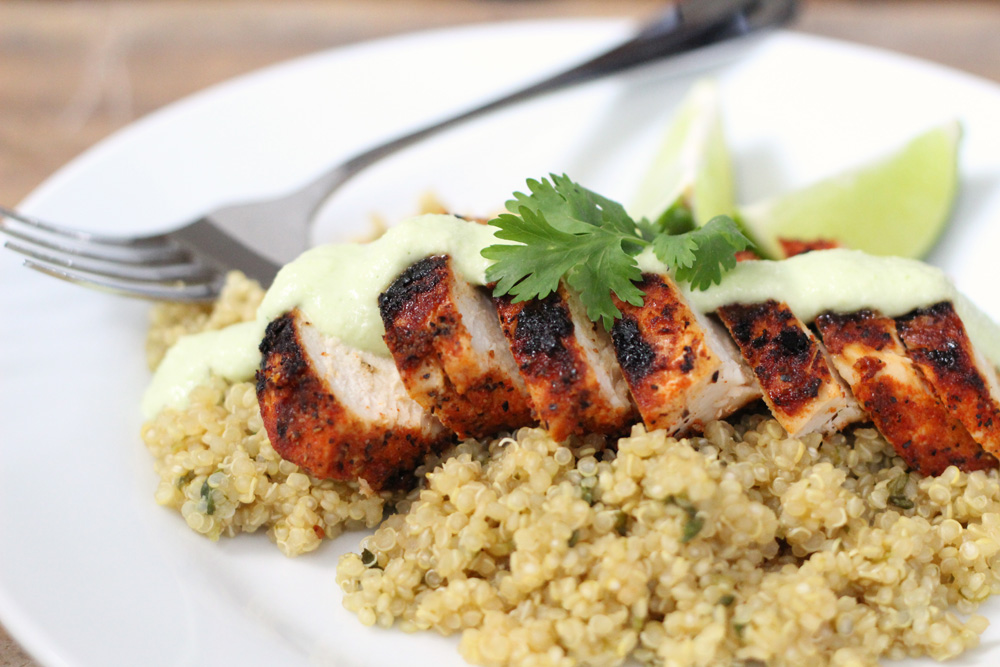 Blackened Chicken and Cilantro-Lime Quinoa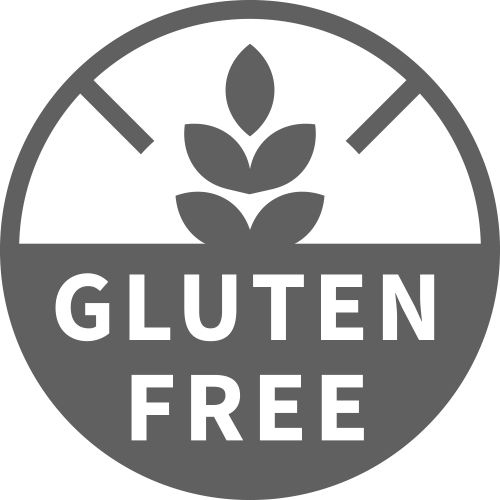 Serves:
4
From: Sarcastic Cooking
Ingredients:
2 boneless skinless chicken breasts
1/2 teaspoon paprika
1/4 teaspoon salt
1/4 teaspoon pepper
1/4 teaspoon cayenne pepper
1/4 teaspoon onion powder
1 teaspoon olive oil
2 cups gluten-free chicken stock (Not all chicken stock is gluten free. Check labels carefully. A few that are gluten free are Kitchen Basics Chicken Stock, Pacific Natural Foods Natural Free Range Chicken Broth, Progresso 100% Natural Chicken Broth, and Swanson's Chicken Broth 99% Fat Free)
1 cup quinoa
Juice and zest from 2 limes
2 Tablespoons cilantro, chopped
salt and pepper
Avocado Cream Sauce Ingredients:
Flesh from one ripe avocado
2 Tablespoons plain greek yogurt

Directions:

Combine all dry seasonings in a bowl. Mix and season both sides of chicken breasts. Heat olive oil over medium heat. Cook seasoned chicken for 7 minutes on each side with a lid on.
Add the chicken stock and quinoa to a medium sauce pan. Bring to a simmer over medium/low heat. Reduce the heat to low and simmer for ten to fifteen minutes with the lid on, until all the stock has been absorbed.
After the chicken breasts have cooked all the way through, remove them from the pan and let them rest for seven minutes before slicing them.
Add the warm quinoa to a large bowl. Toss in the lime zest, lime juice, salt and pepper, and chopped cilantro. Mix to combine.
Combine the flesh from the avocado and greek yogurt and puree until smooth.
Serve sliced chicken on top of the quinoa. Top with avocado cream sauce.
More Gluten Free Recipes...