Our 7 Favorite Gifts of 2018
NOVEMBER 27, 2018 / LINDSEY SHANTZ /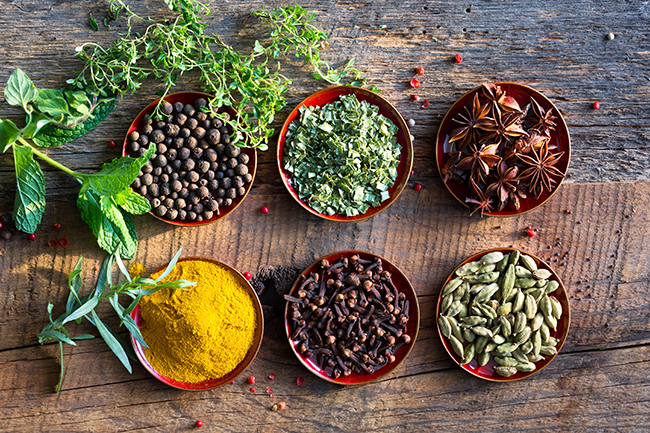 It brings me great joy this time of year to share our holiday collection of gift ideas!
We have you covered from wonderful spices for the person on your list who loves to cook to original artwork to grace a home and a fun strategy game for all ages and a cookbook we adore --- and more.
I hope these beautiful gifts and the organizations they support encourage the gift recipient in addition to helping others around the world. The small act of buying a meaningful gift makes a big impact!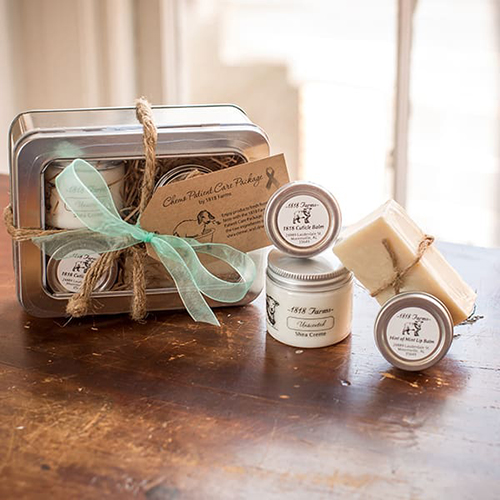 7.
Chemo Patient Care Package
($34.99) - Pamper your friend going through treatment with these all natural USA made products in a metal tin. Kit includes unscented shea creme, mint lip balm, cuticle balm and unscented Castile goat's milk bath soap. Lehman's has an assortment of lotions, creams and balms that are USA made and use only all-natural ingredients to promote and support your body's healing.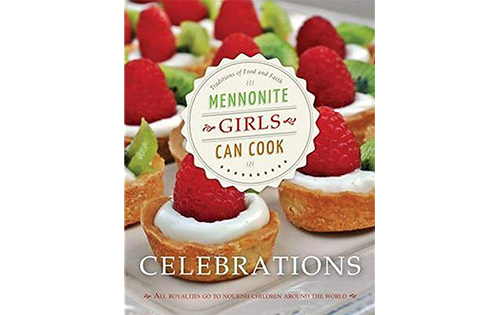 6.
Mennonite Girls Can Cook Celebrations
($29.99) - A beautiful cookbook for your coffee table as well as a practical resource for real life events. The cookbook includes devotional reflections, personal stories and recipes divided into sections to celebrate life's events. A few of my favorite sections are recipes for celebrating birth, milestones, hospitality and a life well lived. Author royalties go to nourish children around the world.
Shared from the book, "When we face illness in the family, find ourselves housebound, or lose a loved one, there's nothing more appreciated than a meal prepared with love and delivered to our door."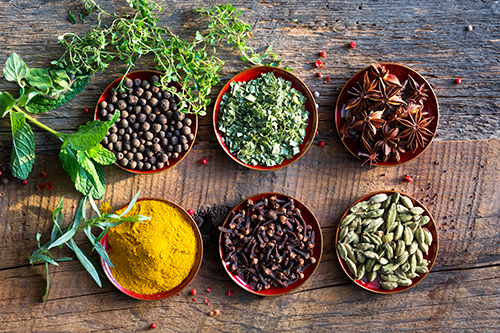 5.
Frontier Co-op: Sustainable Spices, Herbs & Teas
(prices vary) - I have come to love the organic bulk spices from Frontier carried at our local food co-op. Any foodie would love a few quality spices tucked in their stocking or gift basket.
Create your own holiday hosting gift set by purchasing the apple or pumpkin pie spice, ground ginger, Vietnamese cinnamon, whole rosemary leaf, cider mate mulling spice (only in bulk), rubbed sage leaf and whole vanilla beans or vanilla extract.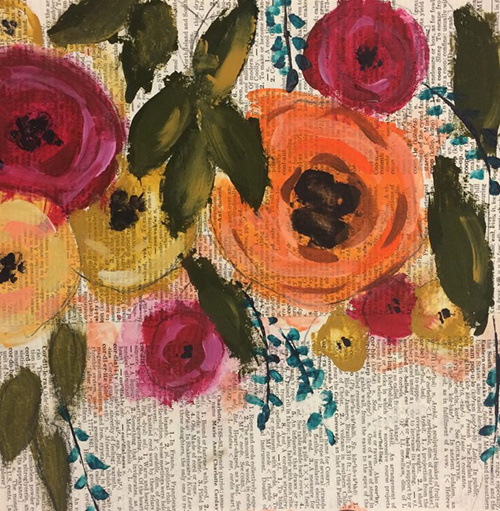 4.
Original Artwork by Heart Artist
(prices vary) - I was introduced to the Friendship Heart Gallery in Lancaster, Pa., through my family's cousin Chris. This non-profit gallery is an extension of Friendship Community, which provides art classes and artistic expression to artists with intellectual disabilities. This online art gallery is one of my family's favorite places to browse for original artwork.
I have artwork by
Chris
hanging in my dining room and it's currently one of my all-time favorites. I especially love the Cascading Floral Mixed Media (shared above). Check out the talented artists in the program and the artwork for sale.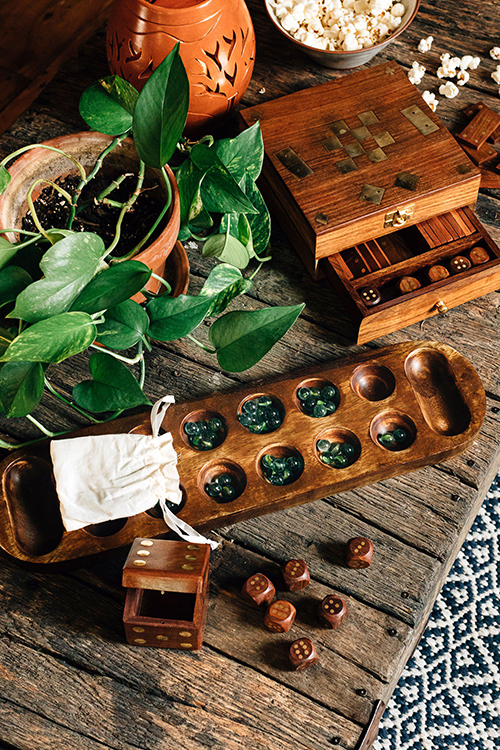 3.
Mancala Game
($39.99) - This game is a piece of art made out of mango wood and handmade in India by artisans working with a fair trade partner. Mancala is one of the oldest known games to still be played today. It is a two-player game of strategy and you win by collecting the most stones. I'm still trying to catch up to my 9-year-old. She learned the game in school and likes to play in "capture mode."
This game and many other gift items are available at Ten Thousand Villages. Its mission is to create opportunities for artisans in developing countries to earn income by bringing their products to market through fair trade relationships. We are fortunate to have a location in our local community.
2.
Woodland Creature Bunny
($16) and
Sleeping Bag & Pillow
($18) - When I asked my son what should be included in our favorite gifts list his first response was a stuffed animal. He thought another little boy or girl might need extra cheering up this holiday season due to an illness or difficult time or hospital stay. This adorable plush bunny and cozy sleeping bag from New Creation is ready for a home and sleepover. Proceeds help the non-profit in its ministry to fight human trafficking.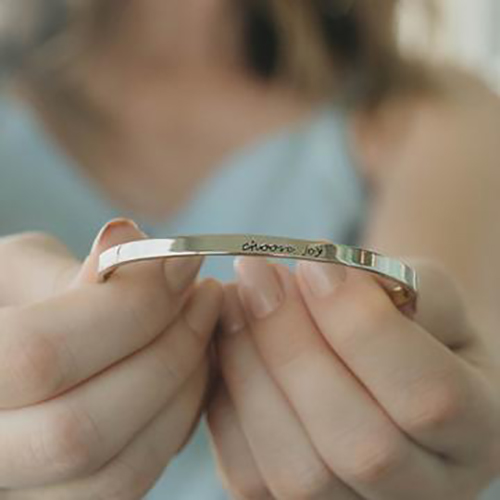 If an adult is on your gift list New Creation also has an adorable
coffee mug
and
stackable cuff "choose joy" bracelet
. Maybe someone in your life needs the gentle reminder and encouragement to focus on joy and the beauty of the season they are in. This is another local organization and store our community is blessed to have.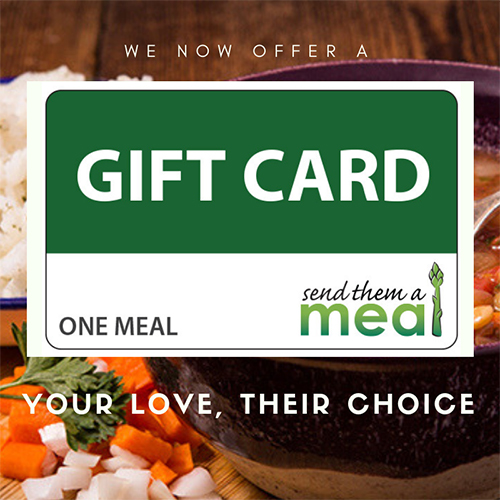 1.
SendThemAMeal.com Gift Card
($75) - Send a friend what they really want. We now offer gift cards where the meal recipient selects the meal. We take the guesswork out of the decision and the meal is hand-delivered to their door! The meal recipient also gets to decide when the meal will be most helpful by selecting a delivery date of their choice. A meal delivered to a friend is a true gift.
Our team at
TakeThemAMeal.com
is truly blessed to interact and share with you all year long. Thank you for showing up so well when a meal is needed as you extend hospitality to others. I hope this list is helpful and introduces you to some great shops and artists.
Happy Holidays!
Adina, Scott, Melissa, Maureen & Lindsey
Read other recent articles by Lindsey Shantz: