Your Go-To Meals
JULY 21, 2020 / MAUREEN WITMER /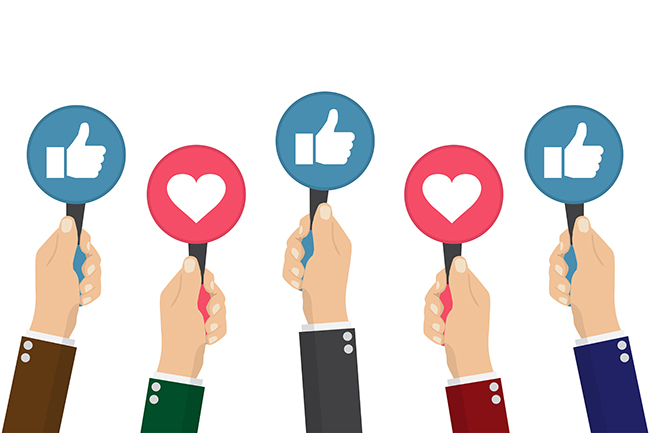 When you take someone a meal, do you try something new or do you have a tried and true meal that you make each time?
Last week I asked our
Facebook
friends for their favorite go-to recipes and you provided some excellent feedback. Here are some of the most popular responses and recipes. We hope these ideas equip you with more meal options to take to others or for your own table.
Pasta
Not surprisingly, pasta dishes were some of the most popular replies.
Lasagna
,
baked ravioli
and
baked ziti
served with salad, rolls, and dessert were predictable favorites.
I appreciated the different forms of pasta mentioned, specifically Chicken Tetrazzini. Blog follower, Jennifer, wrote "This is one of my most favorite recipes that I use as a standby when a church family needs a meal. It's always a hit with both adults and children."
Chicken Tetrazzini
6 boneless/skinless chicken thighs
1 package thin spaghetti
1/2 teaspoon salt
1/2 teaspoon pepper
1/2 teaspoon garlic salt
1 can of Cream of Mushroom
1/2 cup chopped onion
1/2 cup chopped bell pepper
1/2 stick butter
1 can of Rotel tomatoes
8 ounces grated cheddar cheese
Boil chicken and shred. Save the broth. Add garlic salt to chicken broth and boil spaghetti in broth. Cook onions and bell pepper in butter until tender. Drain cooked spaghetti. Mix all ingredients except one half of grated cheese. Place in a baking dish and top with rest of cheese. Bake for 30 minutes or until cheese is melted at 350 degrees F.
If the mixture seems too dry, add some of the chicken broth.
Tacos
Taco soup, taco kits, taco casseroles. You really can't go wrong with this fresh, easy to customize to your own preferences, kid-friendly, and allergy-friendly choice. Jill B. shared this delicious variation on a traditional taco filling-
Korean Beef Tacos
2-3 pounds beef chuck roast (or stew meat)
1/3 cup honey
1/4 cup low sodium soy sauce
1/2 onion, diced
5 cloves garlic, minced
1 Tbsp. rice vinegar
1 Tbsp fresh ginger, grated (or 1 tsp ground)
1/2 jalapeno, minced (optional)
1 tsp sesame oil
Cook in the slow cooker for 8-10 hours on low. Shred and serve with tortillas, chips, salsa, guacamole and
slaw
for topping. You can also send along rice or quinoa and do it as a bowl. Serve with fresh fruit for dessert.
Good old fashioned casseroles
Casseroles are a perfect meal choice to take. They transport well and can feed a crowd. Geri A. shared this tasty recipe:
Poppy Seed Chicken
4 chicken breasts, boiled and shredded or cubed
1 can cream of chicken soup
8 oz. sour cream
3/4 cup melted butter
1 1/2 sleeves of Ritz crackers, crushed
1 Tbsp poppy seeds
Mix the chicken, cream of chicken soup and sour cream and put in a greased casserole dish. Top with the butter, Ritz, and poppy seed. Bake at 350 for 20 minutes. Serve with rice, green beans, rolls, and brownies.
Breakfast
Many of you cited breakfast dishes as your preferred dish to take, mentioning the versatility of an evening meal that can also be enjoyed the next morning. Quiche, breakfast sandwiches and breakfast burritos were popular options. Ginger P. loves this breakfast casserole served with fruit, yogurt, and cinnamon rolls.
Breakfast Casserole
16 oz. pork sausage
10 eggs, lightly beaten
3 cups milk
2 tsp dry mustard
1 tsp salt
6 cups cubed bread
2 cups shredded sharp cheddar cheese
1/2 tsp black pepper
Preheat the oven to 325 degrees. In a large skillet, cook sausage over medium heat, stirring frequently until no longer pink.
In a large mixing bowl combine eggs, milk, mustard and salt. Stir well.
Distribute half of the bread evenly in a buttered 9x13 pan. Sprinkle with half of the cheese and half of the cooked sausage. Repeat layering using the remaining bread. Pour egg mixture evenly over the casserole. Bake uncovered for 55-60 minutes or until eggs are set. Tent with foil if the top browns too quickly.
Soups
Though they tend to be thought of as more of a winter food, hearty soups can be a wonderful dish to share year round. Meghan G. makes this
Chicken Gnocchi Soup
with breadsticks and brings along bagels for breakfast the next day. Helen T. shared this unique soup recipe:
Stuffed Green Pepper Soup
1 lb. ground beef
1 green pepper, cut into 1 inch chunks
1 onion, cut into 1 inch chunks
1 can (16-24oz.) diced tomatoes
6 cups beef broth
2 cups cooked rice
Salt and pepper to taste
Brown the beef and drain the grease. Set aside. Cook the onion and green pepper for 5 minutes, until soft. Add the rest of the ingredients and cook on low until hot.
Thanks for sharing your thoughts and recipes. We always love hearing what our faithful users are doing! You inspire us.
Read other recent articles by Maureen Witmer: