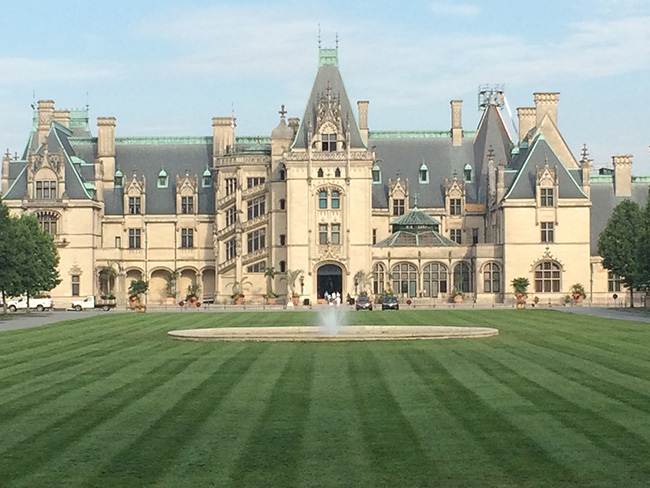 What Big Love Came from this Big House?
This summer, our family had the treat of visiting Biltmore Estate in Asheville, NC. We haven't had a trip with just a five of us for a few years and we wanted to take the kids to explore a place they had never seen. Our youngest does not fare well on long car rides (especially if they are winding), so just over 5 hours to western North Carolina was the perfect spot.
We had lovely weather for exploring Biltmore Estate over the course of two days. While we spent much of our time riding bikes and finding scenic views on the grounds, our first stop was a tour of the 175,000 square foot house. The house was completed in the late 1800's and was home to George W. Vanderbilt and his family. To this day, the house is the largest private residence in the United States.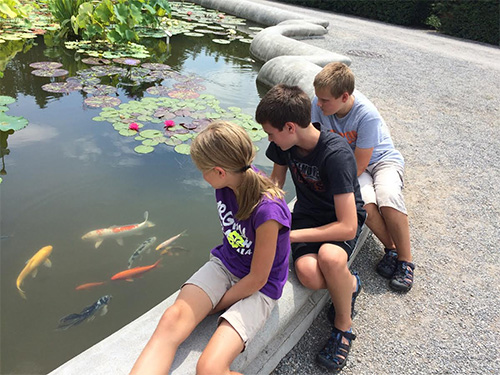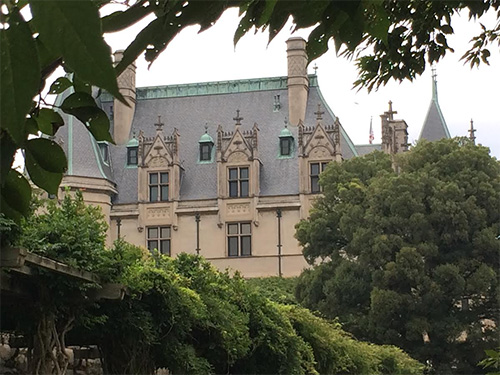 As we began the tour, we quickly saw the extravagance and attention to detail that filled every room. Mr. Vanderbilt was a bachelor when he built the home, and I can only imagine the shock of his new bride, Edith, when she rounded the bend to view the house for the first time.
As we viewed the dining rooms, loggia, and library, I imagined all the fine entertainment that Edith must have planned for the home. We purchased the audio tour and while my visions for each room were affirmed, there was a generous side to Edith and the family that was quickly revealed.
While we looked at a painting of Edith, our audio tour described how she cared for and connected with many of the families who worked on the estate. When the tour guide stated that Edith took "maternity baskets" to estate workers when a baby born, all the eyes of my family turned to me. Even on vacation,
TakeThemAMeal.com
quickly came to mind for all of us.
"Edith routinely visited the cabins in the most isolated areas of the Estate to bring food, medical supplies and money when there was illness or a death in the family. She arranged for surgery or other special care when needed, and she and George bore the expense. She brought maternity baskets filled with all the things necessary to care for a new baby when there was a birth...
Edith visited many families during the influenza epidemic of 1917. One family living at one of the west side dairies recalled that she would "drive up in a carriage with fringe on top. She had a big thing of soup for all of us. We were all sick in the bed except of our dad. He took care of us." Lonnie Laughter was a supervisor at the Dairy from 1916 to 1919, and lived in a house in Biltmore Village. After he died, Edith brought food and clothing for his seven children."
Edith's own husband died in 1914, so much of her care for others occurred after his death. That in itself shows that she often focused on others rather than herself. I'm thankful I met Edith Vanderbilt during our summer vacation. No matter the size of our houses, many of us share the desire to care for one another during difficult times. Instead of looking down on others, Edith lifted them up using her resources - a lesson I want my children to take away from this summer trip.
--
Read other recent blog posts: