The Easy (and Free!) Way to Organize Meals - Jamie's Story
Have you ever wanted to help someone during a difficult time, but even taking a meal feels overwhelming?
If you have been invited to participate in a
Take Them A Meal
schedule, but you're short on time, Jamie Swartzentruber and her mom offer some helpful, time-saving tips.
Jamie is a mom from Virginia and her days are full of caring for her two young sons. Despite her busy days, Jamie still finds time to take meals to her family and friends. Jamie and her mom, Janeen Dofflemyer, work together when taking meals and have some excellent ideas to share.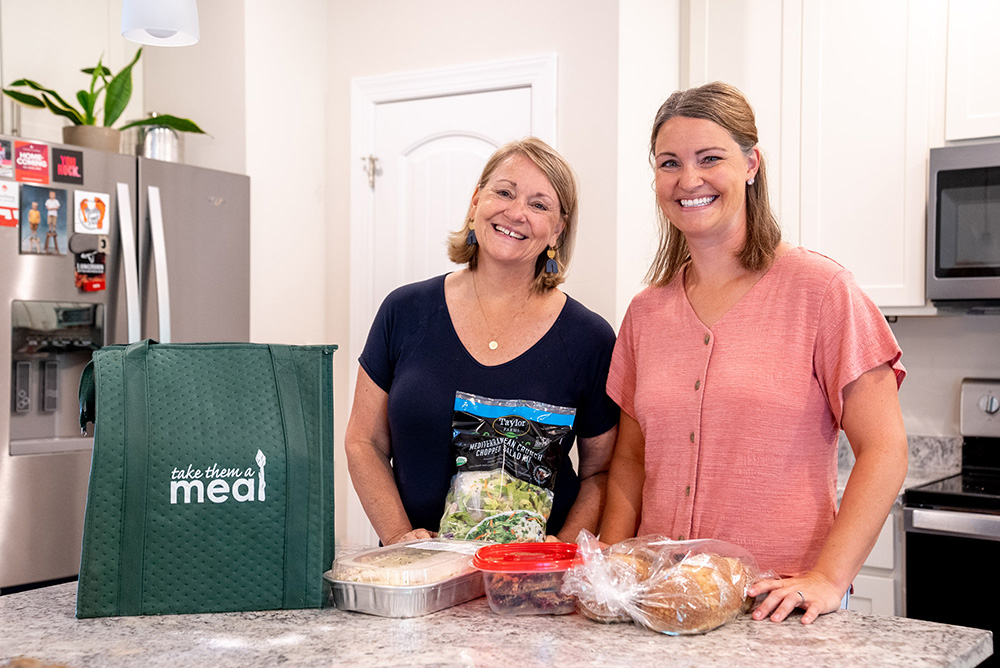 Janeen learned about taking meals in her twenties when a close friend introduced her to the idea. Then, Jamie saw her mom taking meals while she was growing up and Jamie has continued to help her own friends during life transitions when a meal is a great way to show support.
If taking a meal feels overwhelming to you, Jamie and Janeen suggest that you work with someone else to take a meal. Dividing up the tasks makes it easier on both of you. One person can make sure you have the different parts of the meal covered and the other can deliver the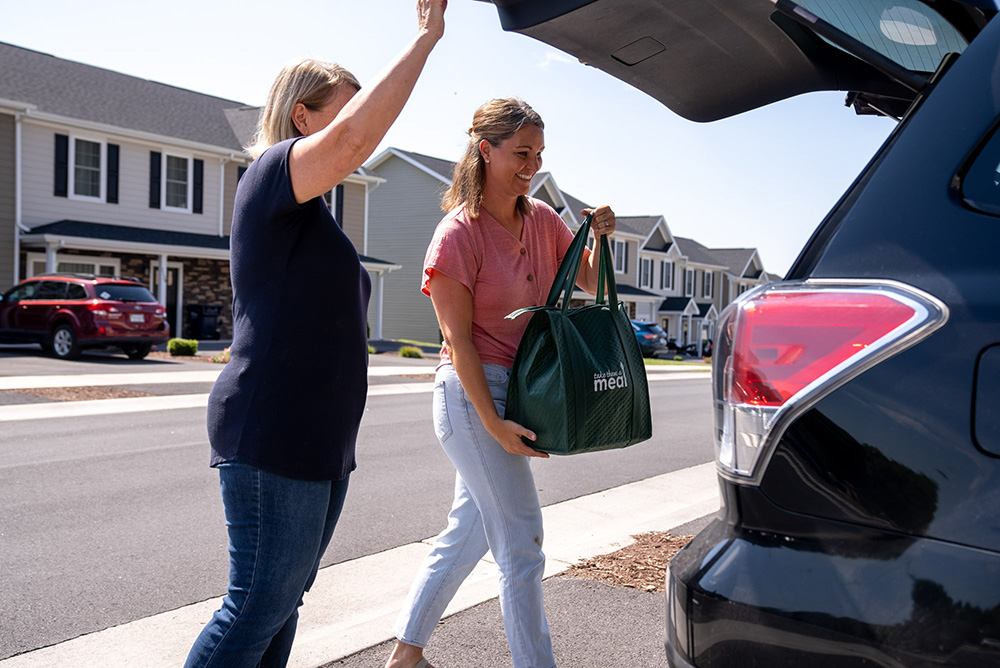 In addition to working with a friend on the meal, find a place that offers pre-made items you can pick up easily. Jamie and Janeen said Costco is a good option for items like Chicken Alfredo that the recipient can pop in the oven. Pair it with a bagged salad and bread to finish off the meal. Taking food that is convenient for you to buy and assemble is still a great kindness.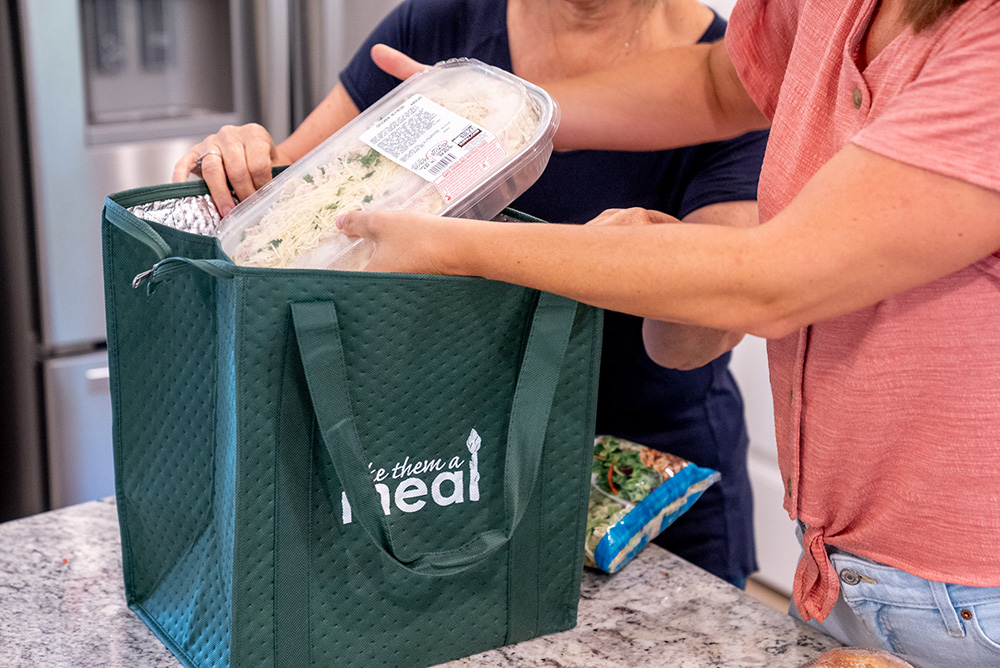 Finally, if time allows,
work together with your meal taking partner to cook one part of the meal.
Jamie and her mom like to take
Raspberry Crumb Bars
. Cooking together saves time and is fun! Even if you decide not to cook one item together, be sure to meet up on the day of the meal delivery to package up your meal. Once packaged, having one person deliver the meal saves time and makes things simpler for the recipient.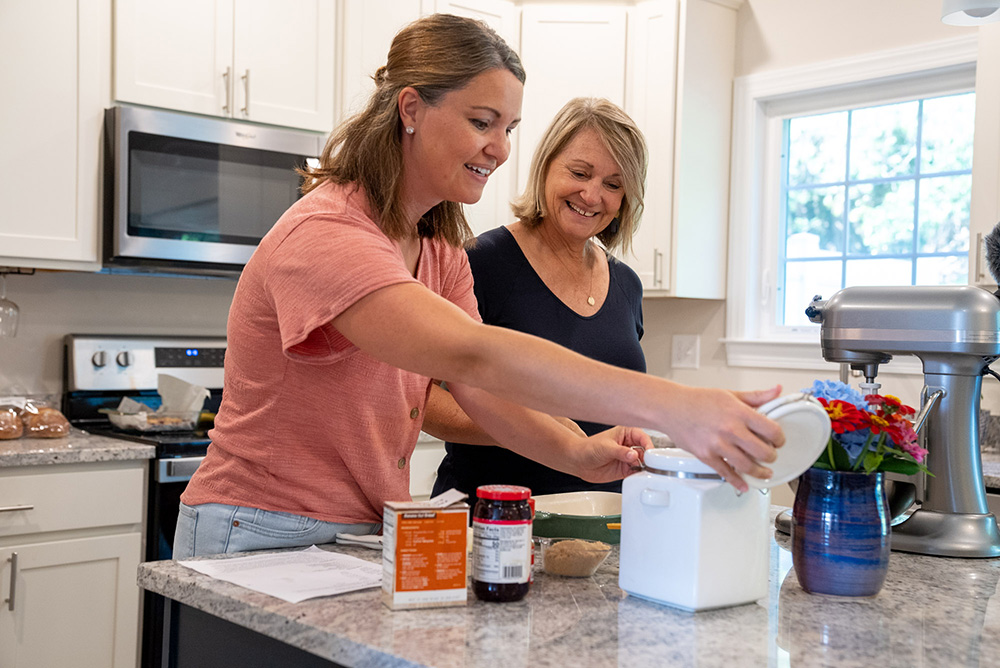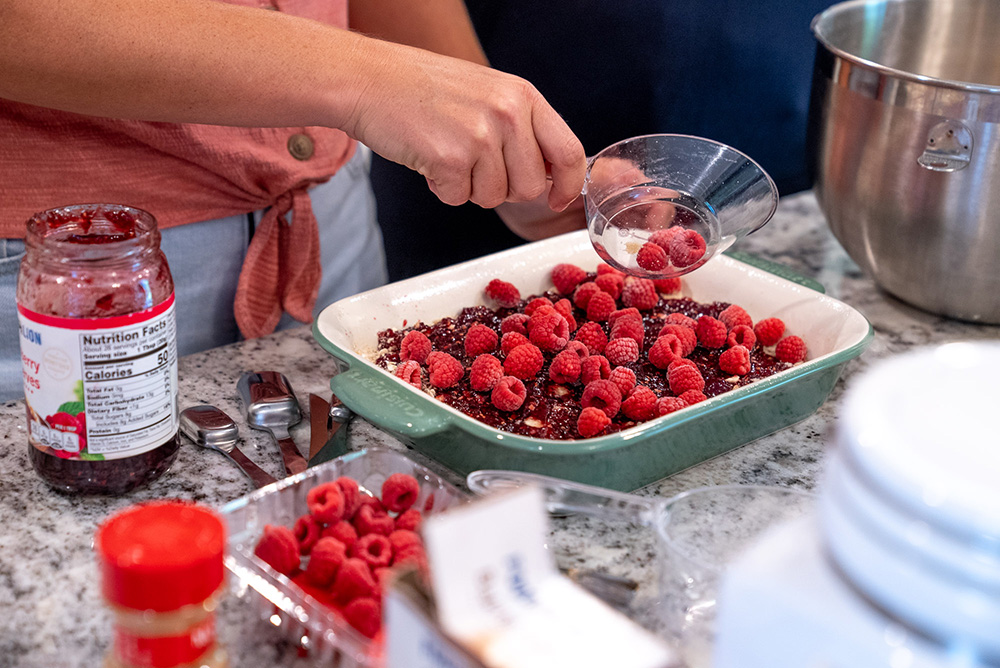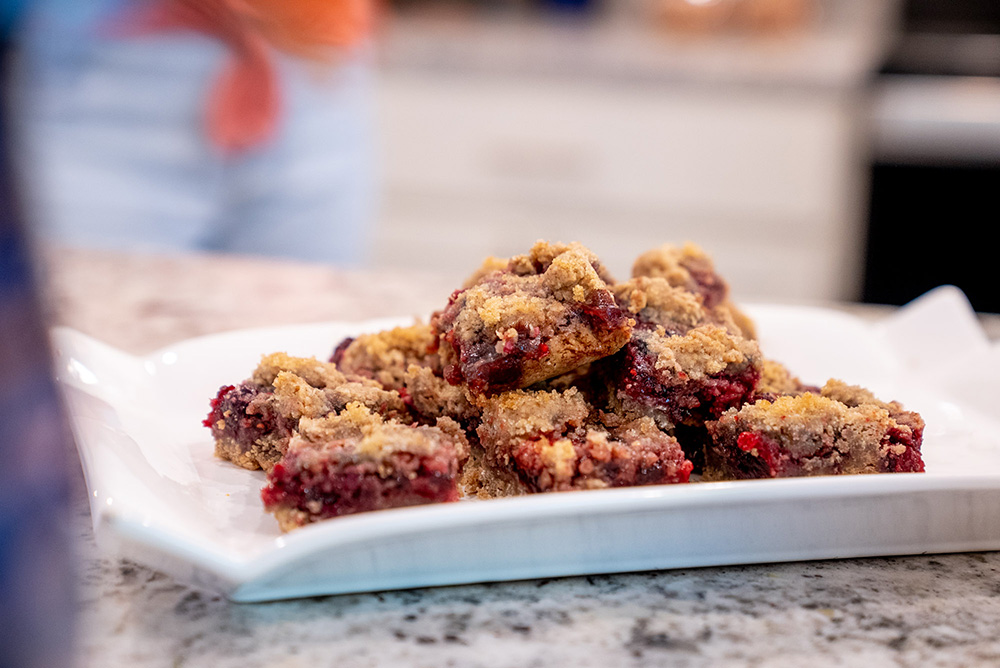 The next time you find yourself feeling overwhelmed by an invitation to provide a meal, grab a friend and some store-bought items to make it easier on yourself while still offering much needed help to the recipient.
Read other recent blog posts: