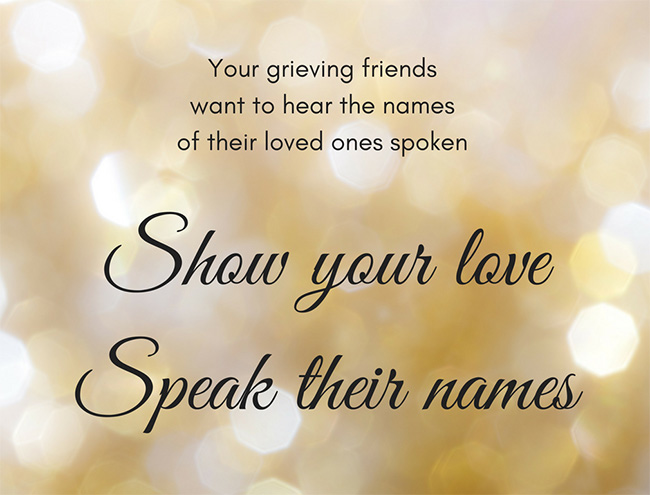 Speak Their Names
Grieving people want to hear the name of their lost loved ones spoken. Whether the person died recently or years ago, hearing the name is healing.
I'm currently reading an
extremely thoughtful book
about the best ways to care for a grieving friend. Over and over, women and men mention in the book how much it means for them to hear a loved one's name.
Often, we avoid saying the name of someone who has died because we do not want to cause pain for our grieving friend. This is an incorrect assumption. Instead, this is a better description of what your friend is thinking:
"You never remind me of it; it's always on my mind, and I think about my son all of the time. I may be getting on with my life, working, being busy with things, but I love when anyone brings up his name and says anything about him."
~Rachel, Canada
Saying a name is such a small act, but it's clearly a loving act that you can do for your grieving friend.
Whose name can you say today?
--
Read other recent blog posts: