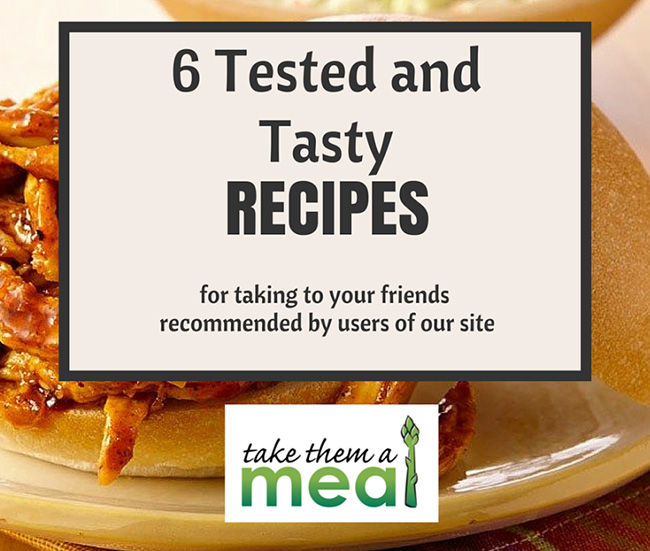 Six Tested Recipes from our TakeThemAMeal.com Community
Last week, I posed this question to our TakeThemAMeal.com community...
"What is your favorite meal to take to a friend?"
Many of us cook and have favorite recipes, but not every recipe is easy to transport to a friend. I needed some new ideas and several of you came to the rescue. Initially, I was planning to try all the recipes myself and then share them with you, but I just did not want to wait that long. I could tell that they were tested recipes, perfect for taking, so I'm sharing them with you today.
Six Recipes Tested Recipes from our TakeThemAMeal.com Community

Lina's Taco Pie
Submitted by Melinda Bellsnyder Stewart
"I have a big family with kids that are all ages and this is hit every single time. I have made this and taken when a new baby arrives and there are other kids because it heats up well and is all in one pan. Anyway, it is called Lina's Taco Pie. I don't know how to do the recipes like others have below because it is basically mine but I would love to share it and hope someone enjoys it. This will feed about 8-10 and reheats great!" ~ Melinda
1 lb lean ground beef
1 lb of ground chicken
2 packages of mild taco seasoning
2 cups cheddar cheese, shredded
1 1/2 cup Bisquick (you can find a gluten free version)
1 1/3 cup milk
3 eggs
Brown meat and drain grease well. Add taco seasoning and follow directions on seasoning packet. Grease 9x13 pan and fill with meat mixture. Cover meat mixture with 2 cups of shredded cheddar cheese. In a separate bowl, mix Bisquick, milk, and eggs. Stir and pour over meat mixture. Baked for 25 minutes at 350 degrees. Serve with shredded lettuce, shredded cheese, sour cream, and chopped tomatoes.
This recipe travels well, reheats well, and usually makes for happy tummies! I hope someone enjoys this one!

Baked Spasagna
"This is our newest go to recipe to share! I like to make it in two 8x8 containers and have one ready to eat and one ready to freeze. Rave reviews!"

~ Liana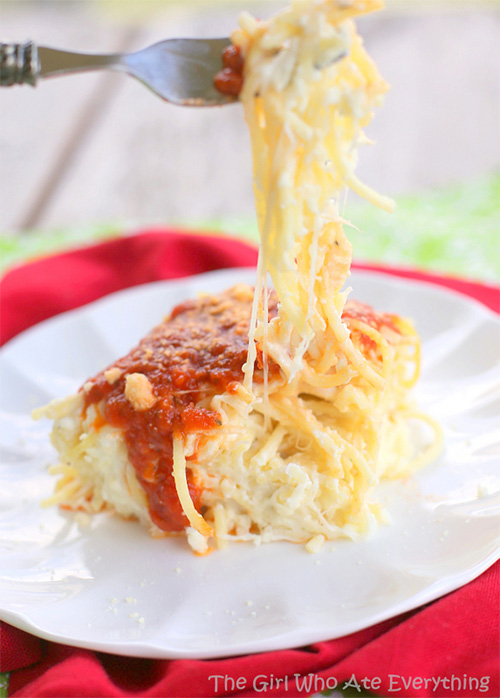 Thai Chicken
"Along with a ready-to-eat meal, I like to take a a freezer-ready bit of "lagniappe" (Cajun for "something extra!") for later, when it's just a tough day. I include a bag of frozen rice for a simple meal." ~ Marci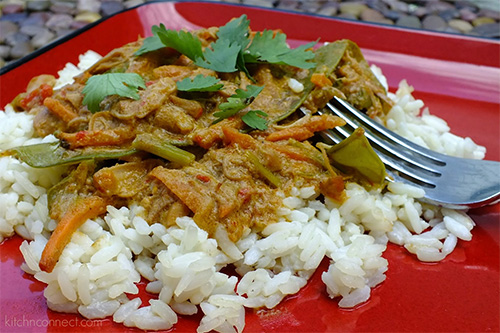 "This one as a ready-to-eat meal, with a salad, bread, and maybe cookies" ~ Marci
Ham-Spinach Pasta in Bechamel Sauce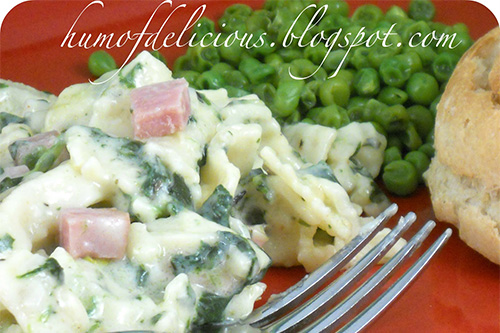 Slow Cookers BBQ Pulled Chicken
"I like this nice casual meal. Can use small slider buns. Good with coleslaw and chips, Easy! Great if feeding family with kids." ~ Penny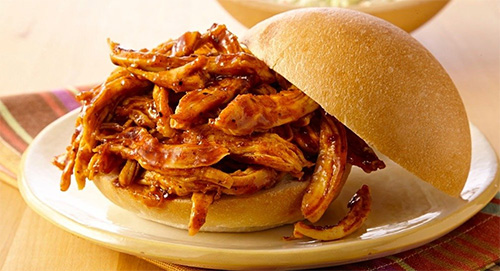 Easy Cheesy Chicken Bake Recipe
"If the person is well enough that they can enjoy a hearty meal, this is my favorite."

~ Elizabeth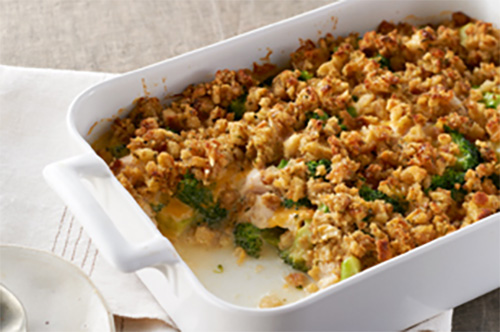 Take Out!
"I often ask what their favorite take-out is and bring it to them. We have plenty of smaller establishments that have good quality food in my area that allow me to call ahead and pick up when ready. The folks receiving feel like they're getting a special treat and I don't have to stress about cooking if I'm having a crazy week! " ~ Jen
I hope you agree with me that this is a fantastic list to have on hand as you are taking meals. If you missed the first round of sharing, we would still love to hear from you.
What is your favorite meal to take to a friend?
--
Read other recent blog posts: