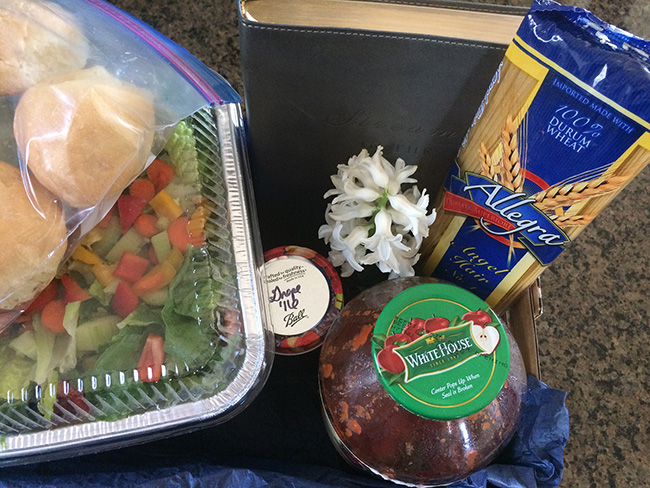 Simple, Thoughtful Meal Idea
A few weeks ago, my husband was in Dallas for a work trip and my son wasn't feeling well. I'm definitely known in the family as the parent who can handle minor illnesses, but as soon as it gets a little more challenging, you might want to check in with dad.
Overall, we managed to have a good week, but it was hard. My two other children had schedules to keep and my son who wasn't feeling well needed lots of TLC.
A dear friend from church asked if I could stop by her house before or after I picked up my kids from school one day that week. I parked in her driveway and she came out of her front door with this box. I looked down inside and tears filled my eyes.