Shoofly Pie from a Prized Shenandoah Valley Collection of Recipes
JUNE 5, 2018 / LINDSEY SHANTZ /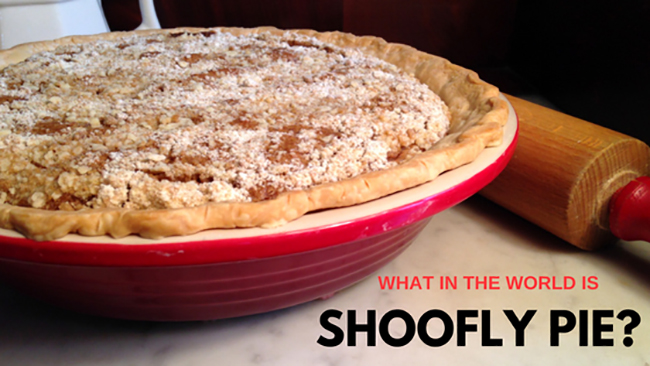 While I love the convenience of recipes online, cookbooks hold a special place in our home, especially 'Mennonite Country-Style Recipes & Kitchen Secrets' by Esther H. Shank (my great-aunt). It is a prize collection of a Shenandoah Valley cook, with some recipes from my friends and family too. It even has practical advice and tips for those new to cooking.
I am blessed to call the Shenandoah Valley home. Its wealth of family farms and rich traditions and history and the great local food scene is amazing. Our hometown cafe, A Bowl of Good, whose meals are available to purchase in our store use quality, local ingredients from Virginia's Shenandoah Valley and I couldn't be prouder.
When I think of the Shenandoah Valley, I think of home --- as a write this at my desk (and help others through technical support on this website) I can look out the window from my farmhouse to the 'homeplace' farmhouse where five generations of us have called home at some season of life. My brother and his family live there now, and he runs the family dairy farm, Clover Leaf Farms.
Fresh milk from the dairy and eggs from our farm make cooking a delight. If you see me with a red gallon pitcher waiting to cross the road, you know where I am headed --- to the dairy! Or, when the kids have the red wire egg basket they are making the daily trek to our barn. We have all learned the hard way (myself included) that coat pockets are not so ideal for gathering the eggs.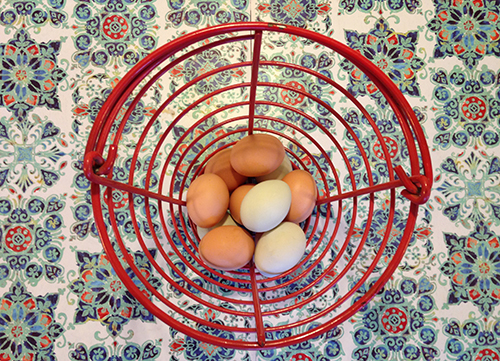 So from our family farm to your home, I am delighted to share a favorite recipe from my Great Aunt Esther's cookbook, Shoofly Pie. Enjoy! Best served warm and with a scoop or two of vanilla ice cream.
Shoofly Pie
Have ready.
1 cup flour
2/3 cup brown sugar
2 tbsp. margarine
Mix together until crumbly. Reserve 1/2 cup crumbs.
1/2 cup dark corn syrup
1/2 cup sorghum molasses
1 egg
1/4 tsp. salt
3/4 cup hot water
Blend into remaining crumbs until well mixed.
1 tsp. baking soda
another 1/4 cup hot water
Add. Pour into crust. Top with reserved crumbs.
Bake at 400 degrees for 10 minutes. Then reduce to 325 degrees and bake 30 minutes more until center doesn't shake.
Baking tip: I highly recommend one of the silicone pie baking shields to keep your crust from over browning. They are reusable and most are dishwasher safe. From my experience it is a kitchen item well worth adding to your collection. No more burnt crusts!
This recipe was shared from my well-loved family Mennonite cookbook, 'Mennonite Country Style Recipes & Kitchen Secrets.'
Read other recent articles by Lindsey Shantz: