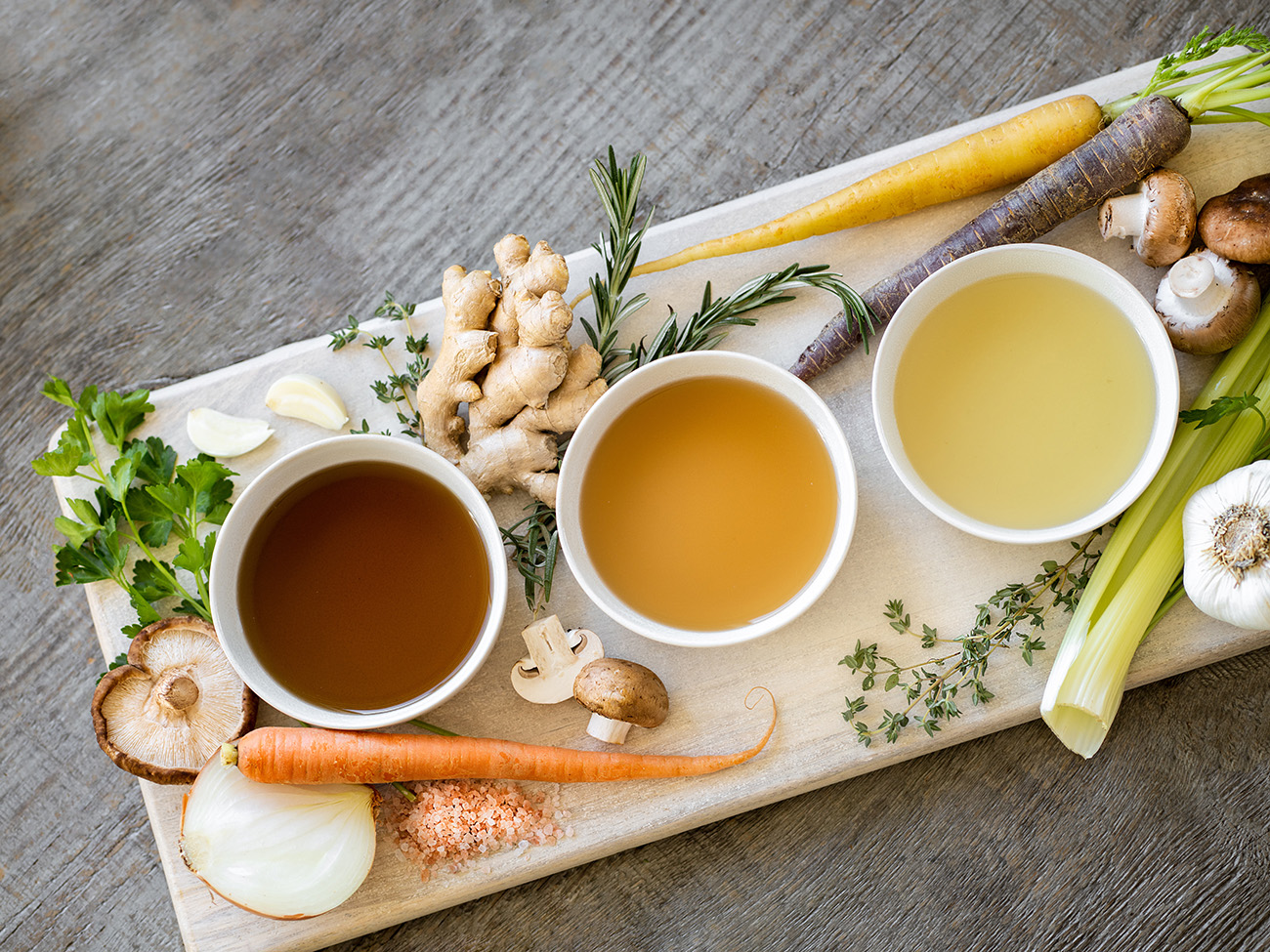 Revisiting Recovery After Surgery With A Bone Broth Recipe
Two years ago, I wrote about taking
a simple meal
when a friend or loved one has recently gone through surgery. I was passionate about this topic because I had recently gone through a major surgery myself. I still feel close to this topic because I know first hand that meals during recovery are incredibly helpful!
Here are some additional ways to help a friend who is recovering:
Keep things simple.
Consider taking foods that are comforting as well as healing. Personally, I found discomfort if I ate large portions. I remember thinking beforehand that we would need hearty, nourishing foods. While that is certainly true, it wasn't until about a week and a half later that I felt my body could properly digest foods again. Foods such as plain yogurt, simple fresh fruits (for fiber), broths and herbal teas were my go-to choices.
Avoid sugary foods or foods that are high in salt.
A few of our readers recently shared some tips for post-surgery meals. They mentioned avoiding foods that were high in sugar because they may add to inflammation in the body. Conversely, they suggested avoiding foods high in salt because they could lead to dehydration. I found these tips very helpful and it is certainly something to keep in mind when taking a meal.
Remember the other family members!
Even though I wasn't particularly hungry right away, my family members were! I recommend sharing a pot of soup or stew because it helps both the patient and family. You can ladle the broth for the one who is in recovery while other family members enjoy the hearty meats and vegetables. Add a loaf of bread with a specialty jam for a sweet treat after dinner. Need to transport your soup? Another reader shared her trick to easily transporting broth or soup with these
glass refrigerator pitchers
from The Container Store.
"I have found great soup containers at the Container Store - Glass pitchers with a very wide mouth and a tight sealing lid. Still a bit tricky to get soup into it, but they transport soup nicely." -Mary McWhorter
My former neighbor, Kim, always had broth stored in her freezer. If we were sick, she would send some over. I loved the idea of having broth on hand and in storage, ready to share if the need arose. Here's how you can make your own: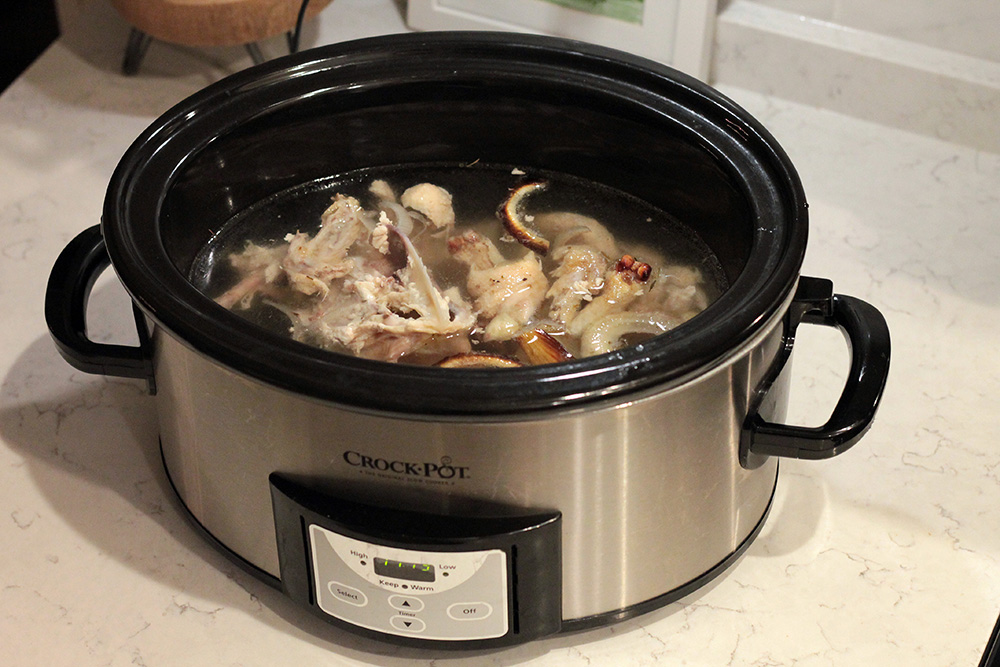 Take the bones and skin from a chicken from a previous meal and add them to a crock pot. Fill with fresh water until the whole bird is covered.
Cover and cook on low for 12 hours. (If you can manage it, cook it for a full 24 hours on low). The longer the bones are steeped, the more nutrients will be extracted from the bones and skin.
Finally, strain the broth and store in the refrigerator. You can also put half in the freezer for another time.
When ready to drink, simply reheat the desired amount and season to taste with salt, a little pepper, and parsley. I love chopped green onions in mine.
I hope you will get the chance to make your own bone broth after reading this post! It's nourishing and calming. Making a batch like this would certainly be enough for yourself and for a friend in need.
Happy broth making!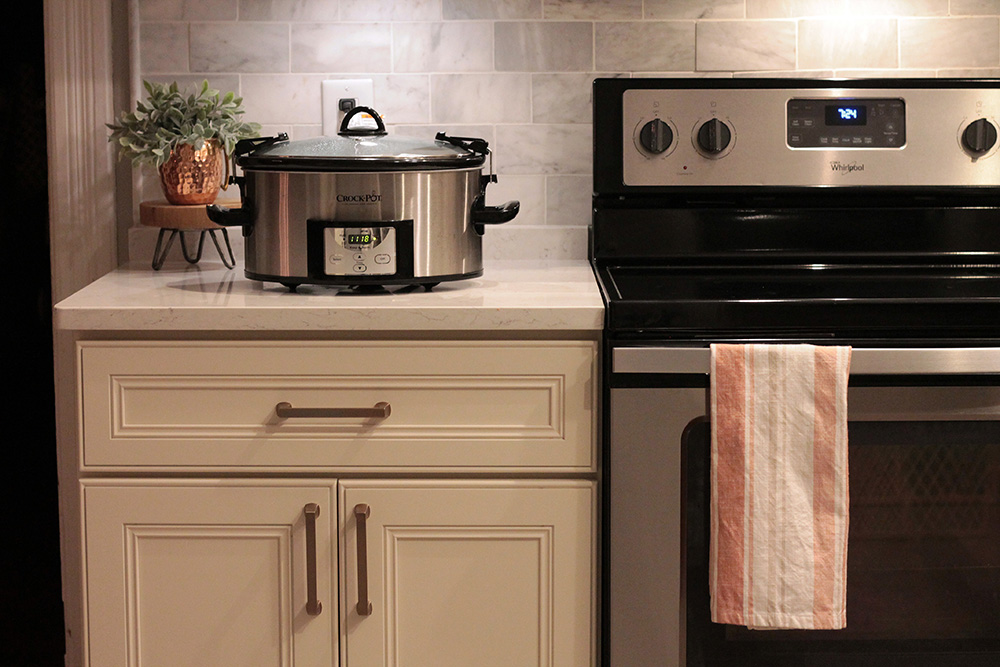 Read other recent blog posts: