Our Top 10 Etiquette Guidelines for Taking a Meal
FEBRUARY 4, 2020 / LINDSEY SHANTZ /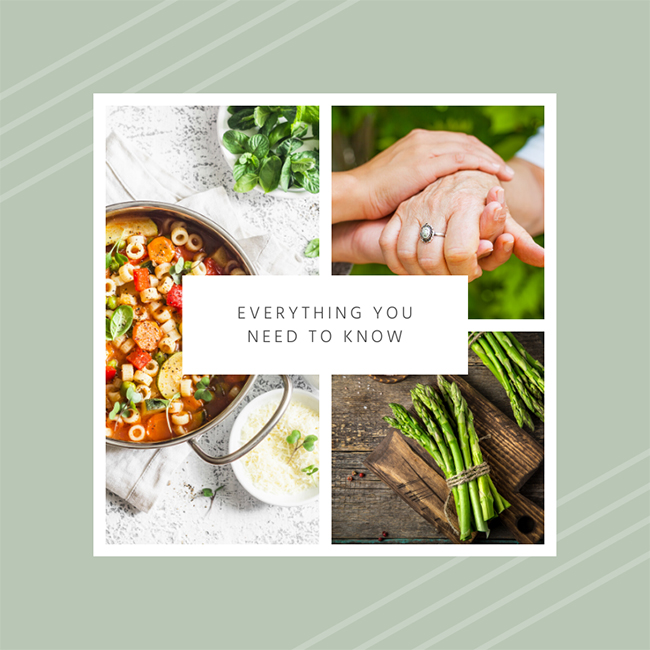 When taking a meal to a friend or loved one, follow these simple guidelines to guarantee success and avoid stress. Plan in advance as much as possible, adhere to the meal recipient's requests and above all extend grace to yourself and others.
We have rounded up our top 10 etiquette guidelines for taking a meal.
Confession --- our team has learned some of these lessons the hard way. We continue to learn right along with you.
1. Observe all allergies, dietary restrictions and sensitivities - Nothing is more disappointing than a meal the recipient can't enjoy. Make reviewing these dietary details a top priority as you menu plan and decide what to provide. If in doubt, we encourage you to reach out to the meal coordinator or recipient.
2. Enter what you plan to bring into the schedule - The goal is for meal providers to be able to see what everyone is bringing and provide a variety of meals. Avoid entering To Be Determined (TBD) if possible. If you enter TBD into the schedule, we encourage you to go back later and enter what you plan to bring.
3. Consider the size of the family (and appetites) - As the mom of a teenager, I can confirm to groceries never lasting at our house. The appetite of a toddler and a teenager are quite different, as well as that of meal recipient recovering from an illness or surgery. Plan for the specific family accordingly and follow requested portion sizes!
4.
Provide clear cooking instructions
- During times of stress, sleep deprivation and sickness, no one wants to guess how long to cook the casserole. Don't forget to include simple instructions using this
free printable label
. The fewer decisions the meal recipient has to make the better.
5.
Use containers you don't need returned
- In times of grief and other major life events, the last thing a meal recipient needs is the extra stress of identifying and returning dishes to meal providers. We know you want the meal to be a blessing not a burden. Here are some
container
ideas for taking meals.
6. Do not share germs - A meal recipient would much rather have you cancel if someone in your household is sick. Or arrange to have a meal delivered to their house if that's an option. Often meal recipients have a compromised immune system or have just welcomed a newborn. They will thank you for staying away!
7. Show up on time - Do your best to deliver the meal during the designated drop-off time, as the meal recipient has planned for your arrival. If a time has not been shared, reach out to the meal coordinator or recipient in advance to ask the preferred delivery time.
8. Don't overextend your stay - If a meal schedule has been created it's safe to assume the recipient is not up for hosting. Deliver the meal as requested and respect the specific delivery instructions and the family's privacy. Keep your visit brief and offer to come back later if it would be helpful.
9. Communicate schedule changes - Use courtesy and consideration when the need arises to cancel your meal or adjust the sign-up date. As a general rule, the closer the date of the needed meal is, the more important it is to alert the meal coordinator to this change. They can let others know a meal is still needed. This ensures other arrangements are made and the recipient is not without a meal.
10. Thank you note optional - Meals are greatly appreciated during life's times of deep pain, grief and joy. I guarantee your thoughtfulness is appreciated whether you hear from the meal recipient by mailbox, inbox or text (or not at all). Your kindness was delivered at a time it was most needed. If you receive a thank you note, consider it an extra blessing. Know that some meal recipients might not be up to the task, and a thank you note is not expected.
Showing up matters more than what you bring. Give yourself and others grace and keep striving to care for others so well.
Read other recent articles by Lindsey Shantz: