October Meal Inspiration
OCTOBER 7, 2016 / MAUREEN WITMER /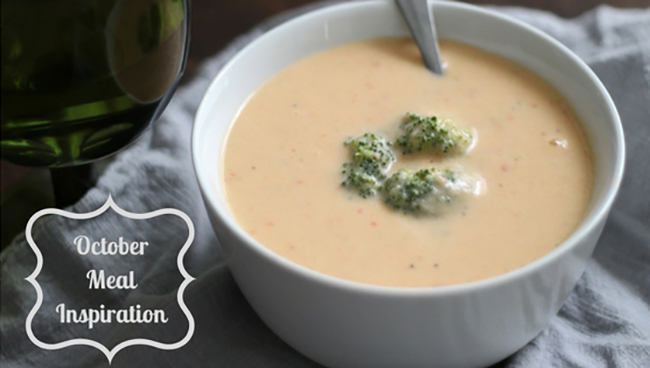 Sometimes the hardest part of taking someone a meal for me is choosing what to make. Here is an idea for a complete meal using some tested and easily transported recipes from our recipe section.
October is my favorite month of the year. I love the crisp air and cool nights. Apart from the weather, I love fall because of all the delicious produce that is in season. Apples, squash, peppers, carrots, broccoli, beets, cauliflower, spinach, kale, sweet potatoes, and, of course, pumpkin. These foods can't be beat in my opinion! The following warm and satisfying dishes made from many of these ingredients are a perfect choice for a fall meal for a friend.
Who doesn't love a warm soup on a fall night? This Broccoli, Red Pepper and Cheddar Chowder is full of pureed vegetables and comes together quickly. The addition of the red pepper and potato gives it a slightly different flavor than most broccoli and cheddar soups. Regular flour or gluten free flour works as the thickener and regular or low-fat milk can be used instead of half and half to cut down on the calories. If you're cooking for your family and another, I would recommend doubling this recipe.
Cheddar and broccoli soup demands (in my opinion) a good bread for sopping up the liquid. Pick up a loaf at your local grocery store or bakery to round out the dish.
Another lovely compliment to this soup is a Cranberry Spinach Salad. This salad gets rave reviews whenever I make it. The sweet cranberries, crunchy almonds, and tart dressing come together to make a tasty fall-friendly side dish.
Going apple picking this season? Don't forget to save a few for this sensational Apple Pie. This recipe is adapted from one on Allrecipes that has over 7,000 5 star reviews, and with good reason! If you're running short on time (or just not a great baker like me!) pick up a store bought pie crust. Your friends won't notice and will love you for putting some effort into a scrumptious meal!
Read other recent articles by Maureen Witmer: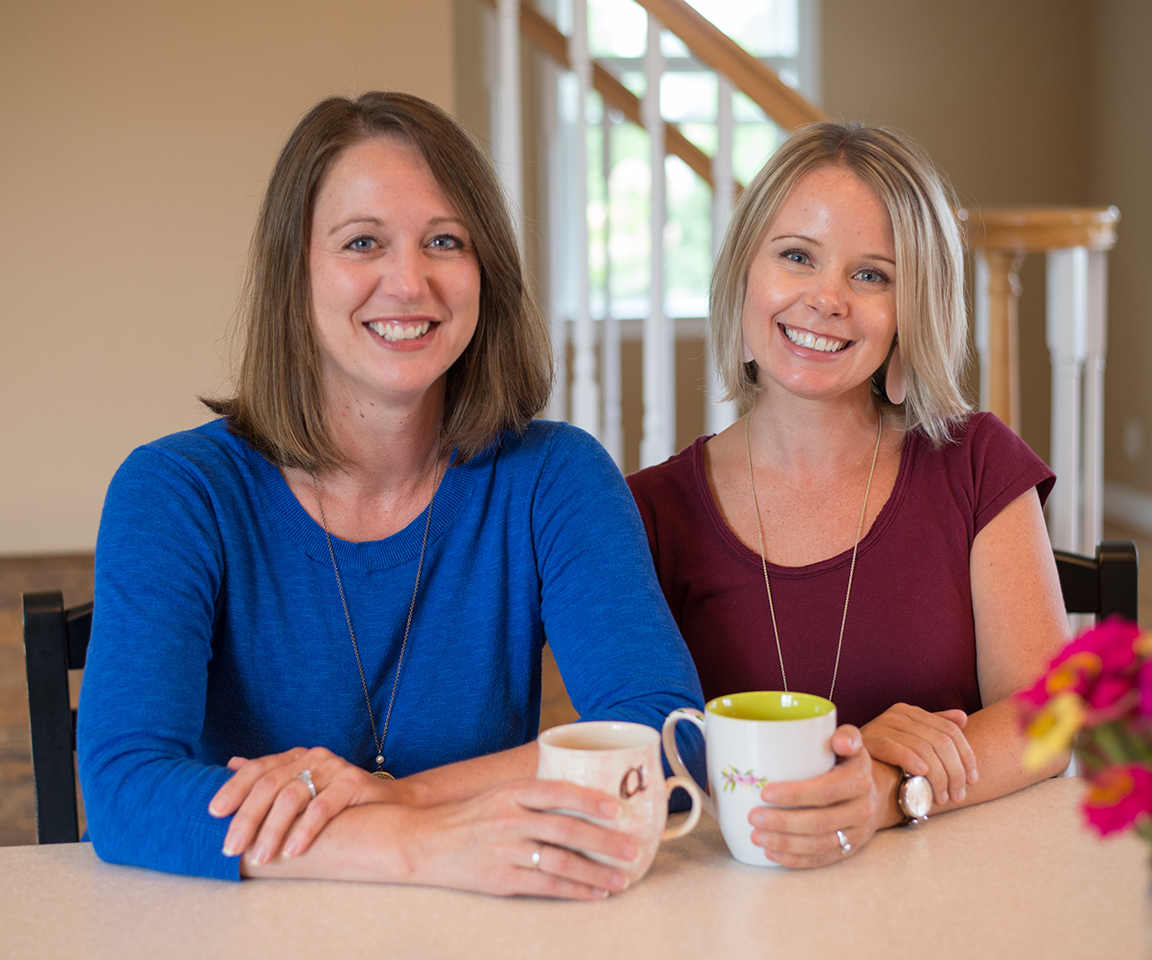 Adina & Maureen
Welcome! We're thrilled you stopped by. Our own joys and sorrows have taught us that a well-timed meal delivered by a friend is one of the best gifts imaginable. In this space, we share our favorite recipes to take to friends, meal-taking tips, and other ways to care for those who are dear to you.
Helpful Posts
Recent Posts...
Visit TakeThemAMeal.com's profile on Pinterest.