New Store Offerings
MAY 12, 2017 / MAUREEN WITMER /
Wanting to show your care and concern even though you live a long distance away? Tired of sending flowers? Send something everyone needs- delicious food!
We make sending a meal easy. In case you're not familiar with how it works, all you need to do is simply choose which state you're shipping to, choose the meal you'd like to send, write a personal note with your name, and that's it! We take care of the rest. Your meal arrives via FedEx completely frozen so your loved one can enjoy it whenever it is most helpful for them.
We've recently added some new offerings to both our East and West coast stores. These meals were thoughtfully created with our customers in mind.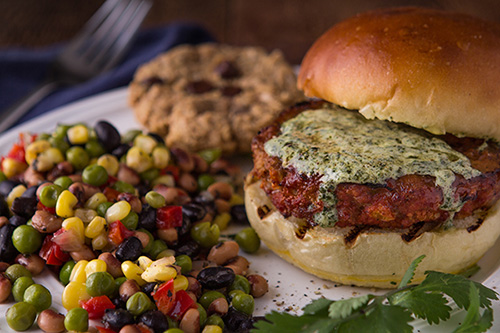 Our Meatloaf Burger is a unique take on a comfort food classic. Served with a fresh and vibrant vegetable bean medley, chimichurri sauce, big, soft rolls, and everyone's favorite, Monster Cookies.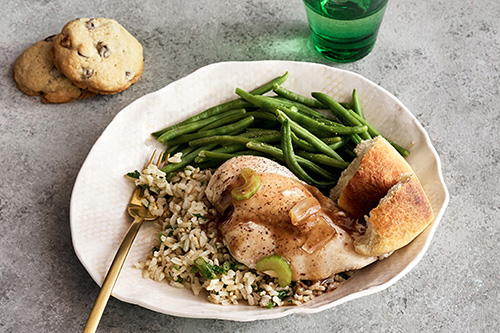 This Roast Chicken and Gravy has quickly become a best seller. Available as a meal serving 3-4 or 5-6 people, this generous dinner includes seasoned rice, green beans, rolls and a dozen cookies.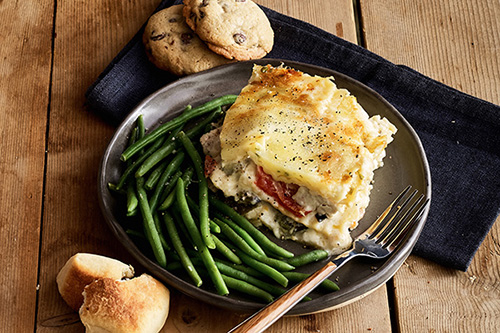 In the mood for something different? Everyone will love our White Chicken Lasagna meal, a delicious twist on an italian favorite, made with tender chicken, house-made alfredo, and vegetables.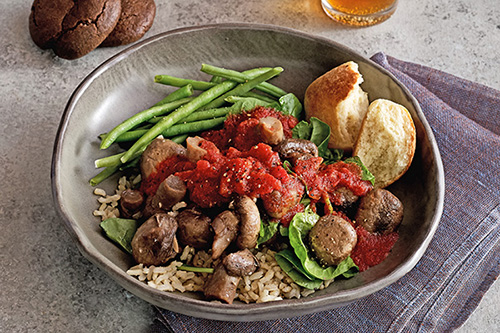 A hearty vegetarian option with roasted mushrooms, fresh spinach and our house-made tomato sauce over brown rice, our Rice with Spinach Cacciatore will delight vegetarians and non-vegetarians alike.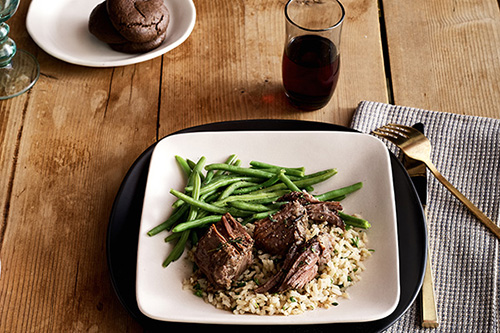 Slow roasted in a rich gravy, our tender Herb Roasted Beef served with seasoned rice, green beans, rolls and cookies is sure to be enjoyed by all.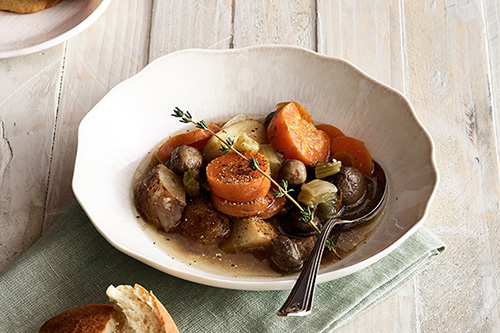 A veggie lover's delight! Our hearty vegetable stew is made with a deep mushroom stock and filled with carrots, potatoes, mushrooms, celery, and onions.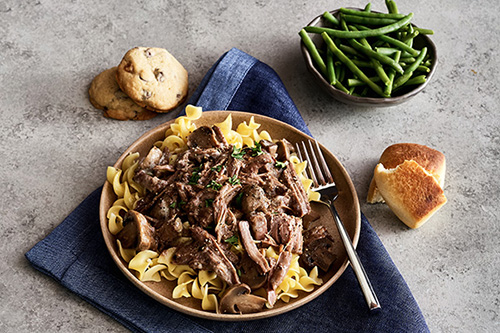 Beef Stroganoff in a light cream sauce over fluffy egg noodles is a surefire comfort food treat.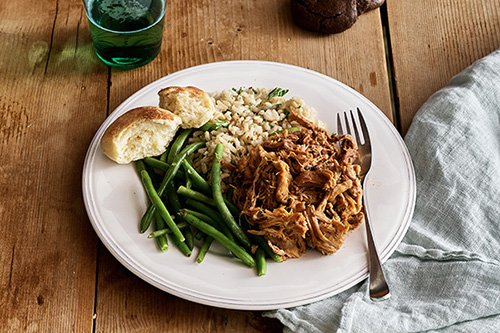 A southern classic seasoned with an in-house blend of spices, this delicious Pulled Pork is served with seasoned rice, green beans, rolls and cookies.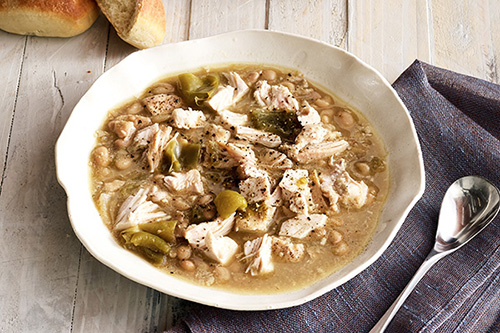 If you're looking for a healthy family meal full of great flavor, our White Bean Chicken Chili, made with Great Northern Beans, shredded chicken and spices, is just the thing.
Have questions? Email Melissa at store@takethemameal.com. Happy sending!
Read other recent articles by Maureen Witmer: