Mom's Apple Pie
NOVEMBER 18, 2013 / JANELLE PARIS /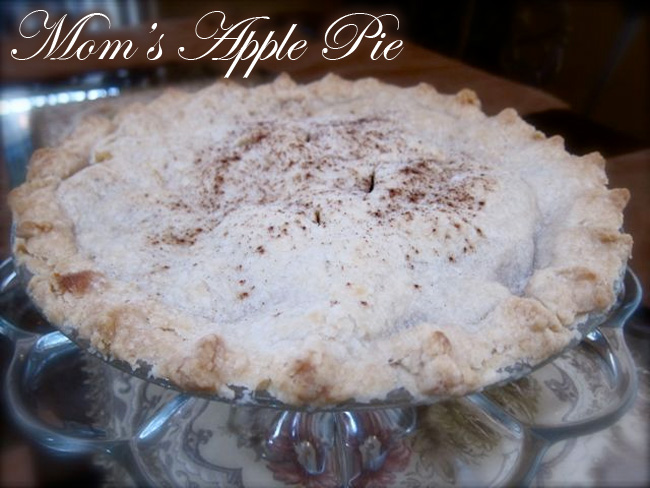 No one makes an apple pie better than my mom... the crust is flaky, the apples are tender, cinnamony and buttery. Mmmmm... I can go on and on! Serve this warm out of the oven with a scoop of vanilla ice cream... I guarantee you'll be back for seconds.
This is an excellent recipe to have on hand for Thanksgiving and makes a wonderful gift (Jo-Ann Fabrics sells pie boxes inexpensively).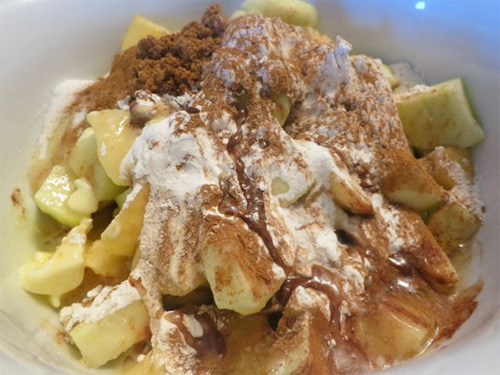 In a large bowl combine apples, butter, all spice, cinnamon, flour, brown sugar, and white sugar.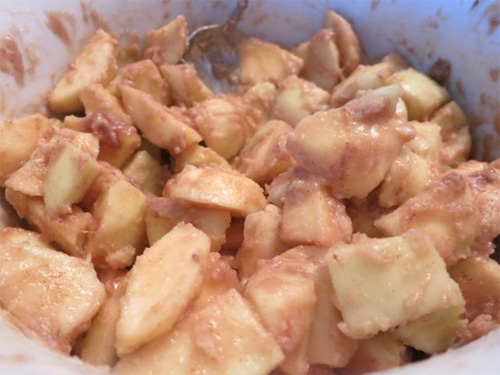 Mix well.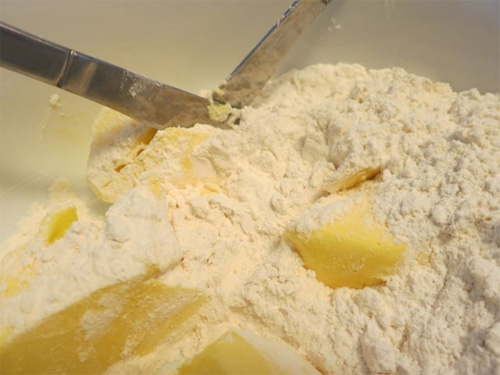 For crust, in a separate bowl, cut in shortening with flour. Yes, you can literally 'cut' it in with two knives-it just makes little lumps, like so.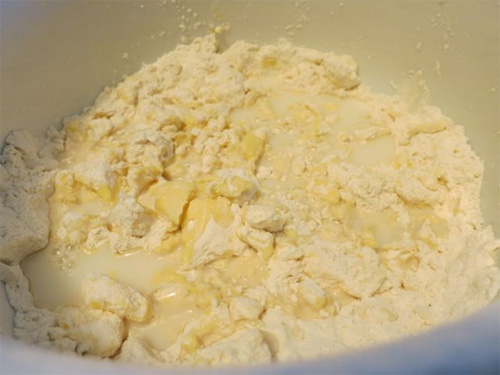 Add remaining ingredients: milk, vinegar and salt.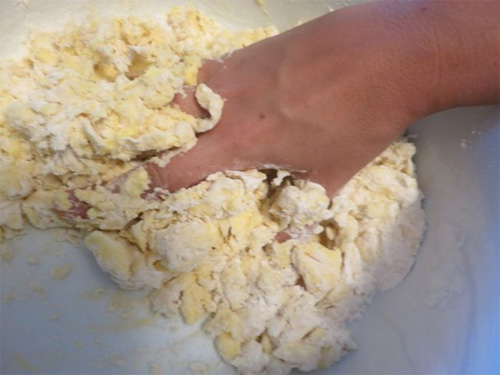 Mix with *clean* hands.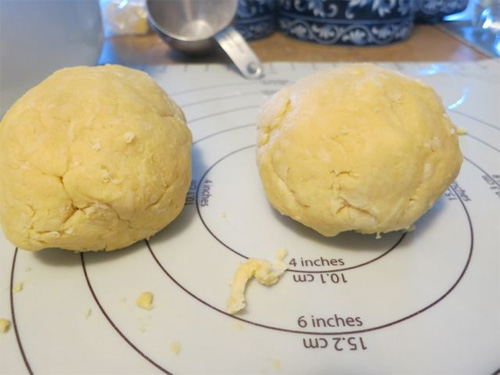 Divide into two equal balls (one for the top crust, one for the bottom crust).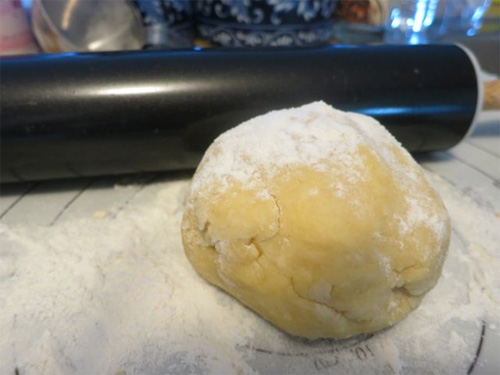 Flour a surface and the top of the ball of crust well. Roll out to about 9 inches (enough to cover your pie pan and then some-you can eyeball it).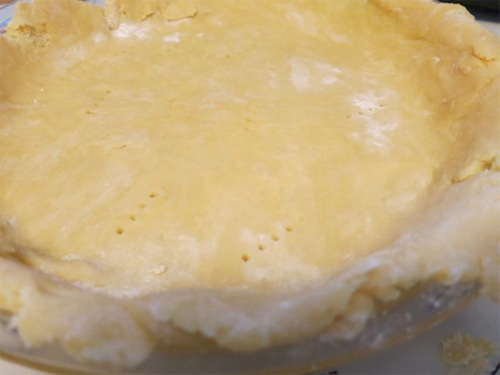 Place bottom crust onto an un-greased pie pan and poke with a fork.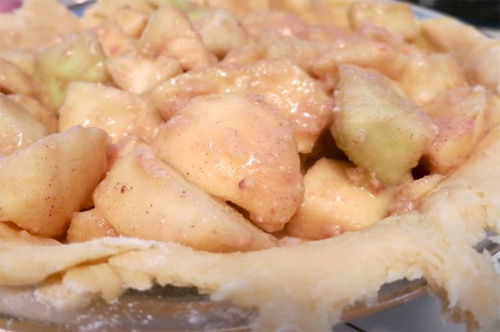 Fill with apple filling.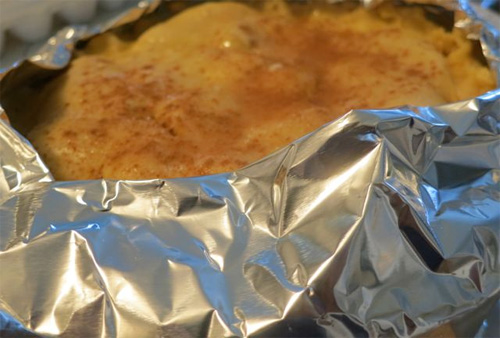 Do the same with the top crust and lay on top, pinch the sides together to close up the pie. Brush with egg white and sprinkle with cinnamon and sugar. Cover the crust with foil and bake in an oven pre-heated to 375 for 25 mins.
Uncover and bake an additional 25 mins or until lightly browned.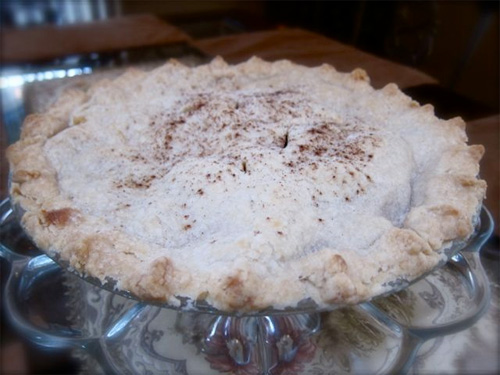 Ohhhh YUM!
Mom's Famous Homemade Apple Pie
Prep time: 25 mins
Cook time: 50 mins
Total time: 1 hour 15 mins
Serves: 8
Ingredients
Apple Filling:
1/4 cup sugar
1/4 cup brown sugar
3 Tbsp flour
1/2 tsp cinnamon
1/8 tsp all spice
6-8 peeled and cored apples sliced into bite sized pieces
3 Tbsp butter, melted
Crust:
2 cups flour
1 tsp white vinegar
1/3 cup milk
1 cup shortening
1/2 tsp salt
1 egg white and a sprinkle of sugar and cinnamon for top of crust before baking
Instructions
Pre-heat oven to 375
For Apple Filling: Mix all ingredients together in a large bowl.
For Crust: In a large bowl cut shortening into flour.
Add milk, vinegar, and salt- mix with hands
Roll into a large ball and cut into half.
Roll both halves into 2 balls and pat with flour.
Roll out on a floured surface with a floured rolling pin. Roll out to fit a 9 inch pie pan.
For Pie: Put first layer of crust onto an un-greased pie pan.
Poke bottom of crust with fork.
Pour apple pie filling inside.
Place second layer of crust over top.
Pinch both crusts together all around.
Beat egg white and brush over top.
Sprinkle with cinnamon and sugar.
Wrap foil around crust line
Bake for 25 mins, remove foil and bake an additional 25 mins until lightly browned.
Serve warm with vanilla ice cream.
Read other recent articles by Janelle Paris: