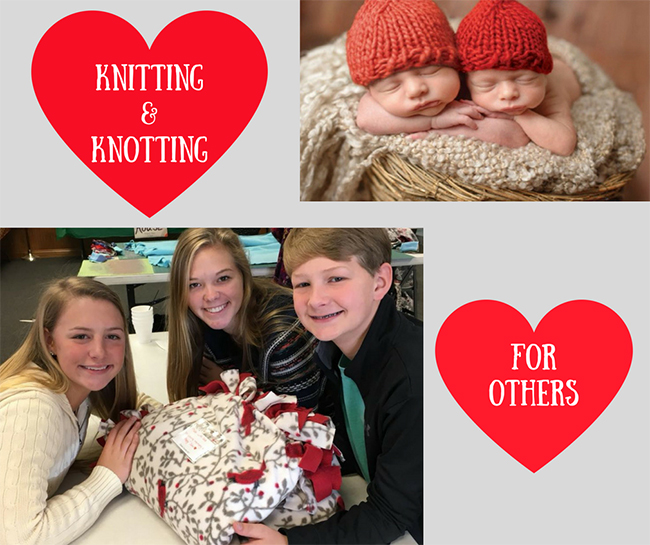 Knitting and Knotting for Others
I don't know about you, but when we turn the clocks back in the fall and it's dark by 5:30 pm, I start looking for something to do with my hands in the evenings. If you're in the same boat as me, I have two ideas for how you could put your hands to work for others this winter (and have some fun yourself)!
For the first project, knowing how to knit or crochet is helpful (or this could be the opportunity you have been waiting for to finally learn - if I can knit, you can too). For the second project, all you need to do is cut and tie. Regardless of which project you select, someone will be blessed by your your creations and you'll have something to do during these long winter evenings.