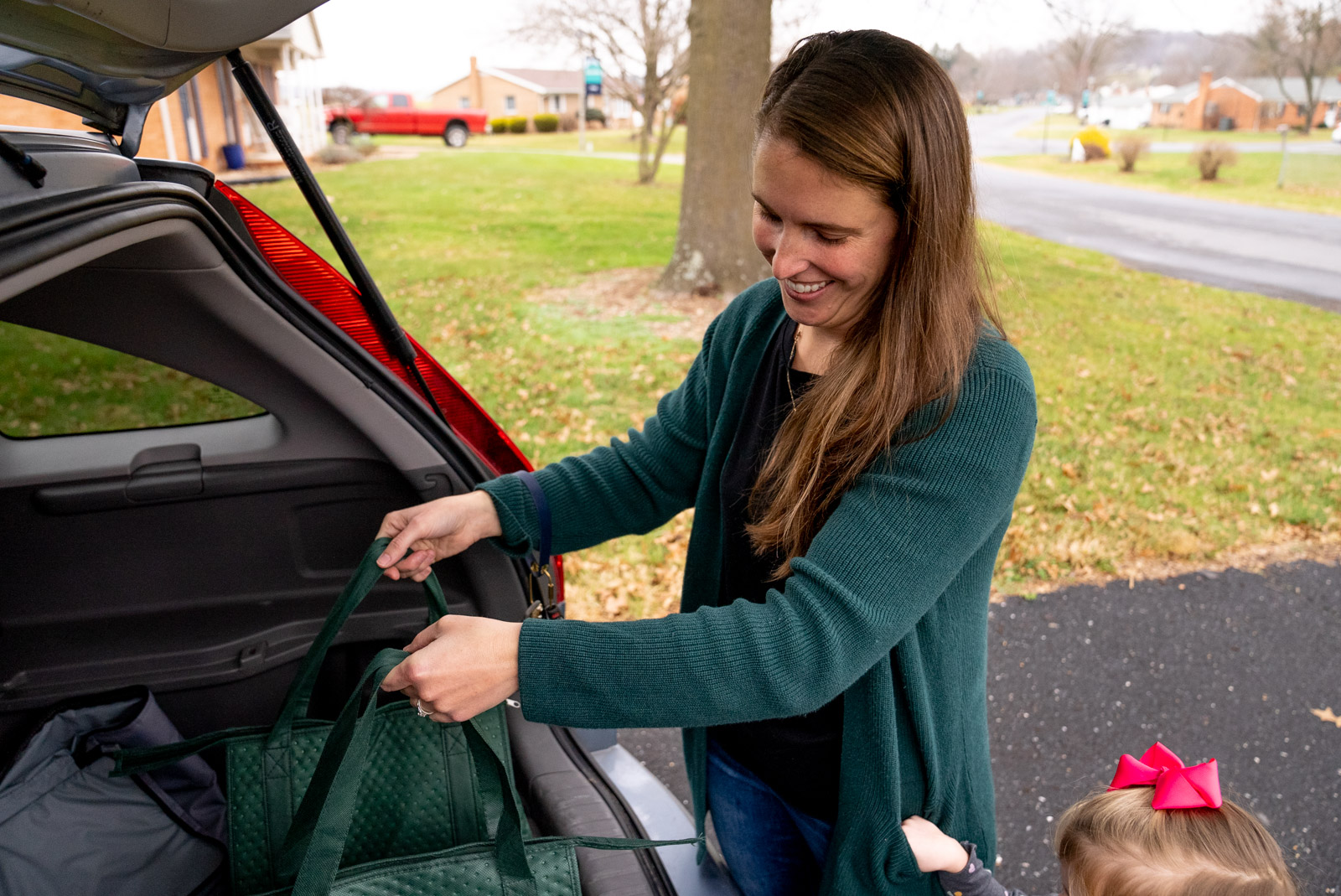 How to Take a Meal When You're Short on Time
Recently, my neighbor's husband had surgery and she was going to be caring for him until he was back on his feet. The week of the surgery, I was short on time because we were headed out for a spring break getaway and my oven was out of order until a replacement part arrived. I really wanted to help my neighbor, but my options were very limited.
Fortunately I remembered one of our celebrity meal providers,
Jill Buteyn
, suggested Costco meals as a great option. With this in mind, I went to Costco when I was already headed that way for another errand. I went in quickly and picked up a ready-to-heat Chicken Alfredo with some bagged salad. The salad came in a two pack, so I took the second bag along on our trip. You really can't get any simpler than a freshly prepared meal and salad. I dropped it off on Friday evening as we were preparing to leave. That way, they could enjoy it over the weekend whenever it would help the most.
In addition to Costco, there are several great options to keep in mind when you're short on time, but want to take a meal.
Costco - We recently shared on Instagram some delicious meal options from Costco. Three favorites are their Chicken Alfredo, Chicken Street Tacos, and Macaroni & Cheese. A friend brought the Macaroni & Cheese to my daughter after her knee surgery last fall and it was such a help and she loved it! You'll find these ready-to-heat meals in the back of the store near the rotisserie chickens.
Target - You can find some prepared meals at Target that are delicious too. You can order them online and arrange for pick up from your car. These precooked skewers can be served over salad and bread for a yummy dinner.
Hometown Hospitality - This innovative company has reinvented how to give a restaurant gift card. The downside of giving a restaurant gift card is the recipient has to figure out what they want, how much it costs, how to get it, and sometimes the card doesn't cover the full amount. Hometown Hospitality has made giving a restaurant gift card much more like giving a gift because they do all the work. You select how much you want to spend and Hometown Hospitality notifies your loved one of the gift. Your loved one picks a local restaurant and is able to choose from four meals. A delivery date is chosen and all fees, taxes, and tips are included. We love this idea because the burden is removed from the recipient!
Send a Meal - We offer shipped meals through our store that will arrive right on your friend's doorstep. Our 2 quart soup meals are a great value and you can even include a You Are Loved spoon.
Quick and Easy Recipes - Our recipe section has some quick and easy, tested recipes that will definitely save you time. One REALLY simple dinner you can pick up and drop off is rotisserie chicken, tortillas, sour cream, bagged lettuce, salsa, and cheese for a simple chicken taco dinner.
Wait until later - If you're short on time, but will have more time in the future, a meal is always appreciated. You can wait until you have more flexibility and will enjoy the process of taking a meal to a friend. A new mom or a grieving friend will be encouraged at any point.
I hope these few ideas for how to provide a meal when you might not have time are helpful! I'd love to add to this list. What meal do you take when you're short on time?
Read other recent blog posts: