Grandma's Homemade Spaghetti Sauce
FEBRUARY 10, 2014 / JANELLE PARIS /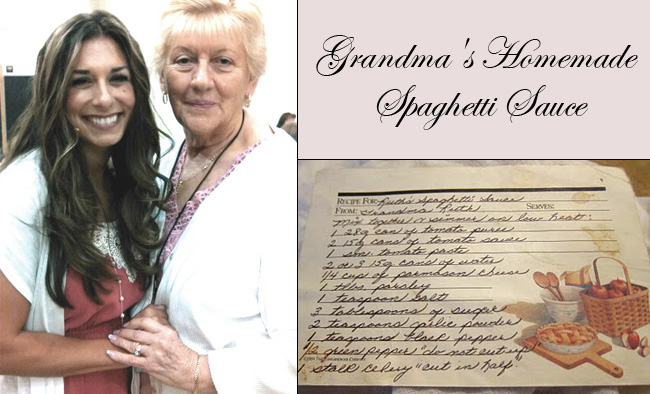 Don't you just love family recipes? I know I do. They bring back so many great memories. Here is one of my personal family recipes that comes from my grandma. I hope you'll enjoy it as much as my family has. Let it simmer on low heat all day and your home will be filled with the most delicious aroma.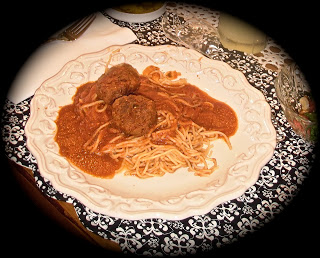 You'll want to save this one for a simple, yet delicious Valentine's Day dinner!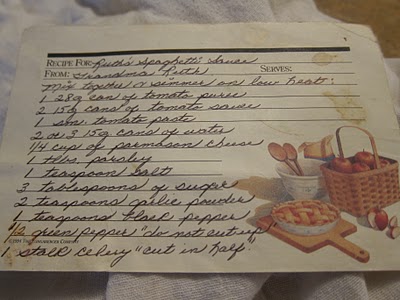 There is so much beauty in food-stained, handwritten recipe cards.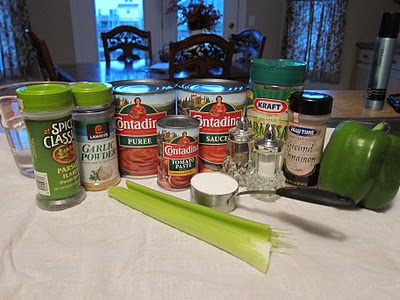 Puree, Sauce, Paste, Parmesan Cheese, Sugar, Celery Stalk, Green Pepper, Salt, Pepper, Garlic Powder, Parsley, Water, (I add a dash of cinnamon to mine)*Notice the sun has not completely risen yet...it is best to make this in the morning so the flavors brew all day.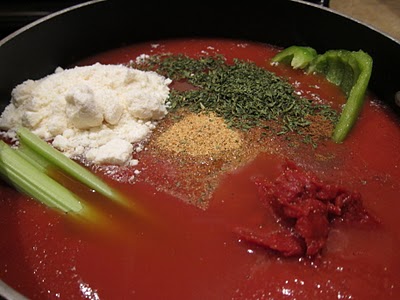 Add all ingredients together in a large stock pot.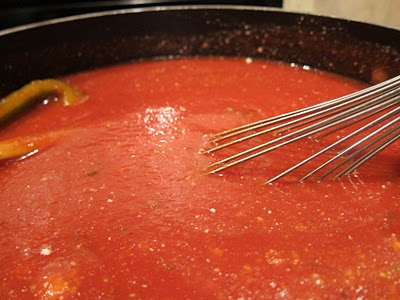 Stir well and turn stovetop to medium heat.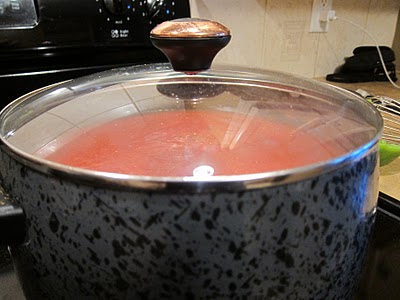 Cover and let simmer, stirring occasionally.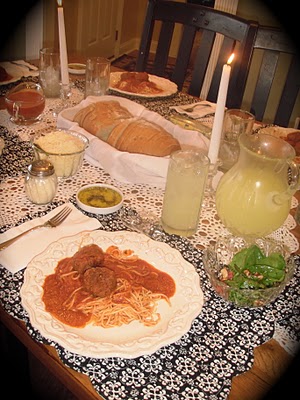 Enjoy!
Serve with Grandma Ruth's Meatballs!
Homemade Spaghetti Sauce
1 28 oz can of tomato puree
2 15 oz cans of tomato sauce
1 small tomato paste
2 15 oz cans of water
1/4 cup parmesan cheese
1 tbsp parsley
1 tsp salt
3 tbsp of sugar (I add a little more and a tsp of cinnamon)
2 tsp garlic powder (or more to your liking)
1 tsp pepper
1/2 green pepper cut in half and placed in sauce, not cut up
1 stalk celery placed in sauce, not cut up
combine all ingredients and let simmer all day!
Meal Ministry Idea: Make with Grandma Ruth's Meatballs and pour into a plastic container. Take with shredded cheese, hoagie rolls and a box of spaghetti noodles-your beloved family in need will have 2 dinners!
Read other recent articles by Janelle Paris: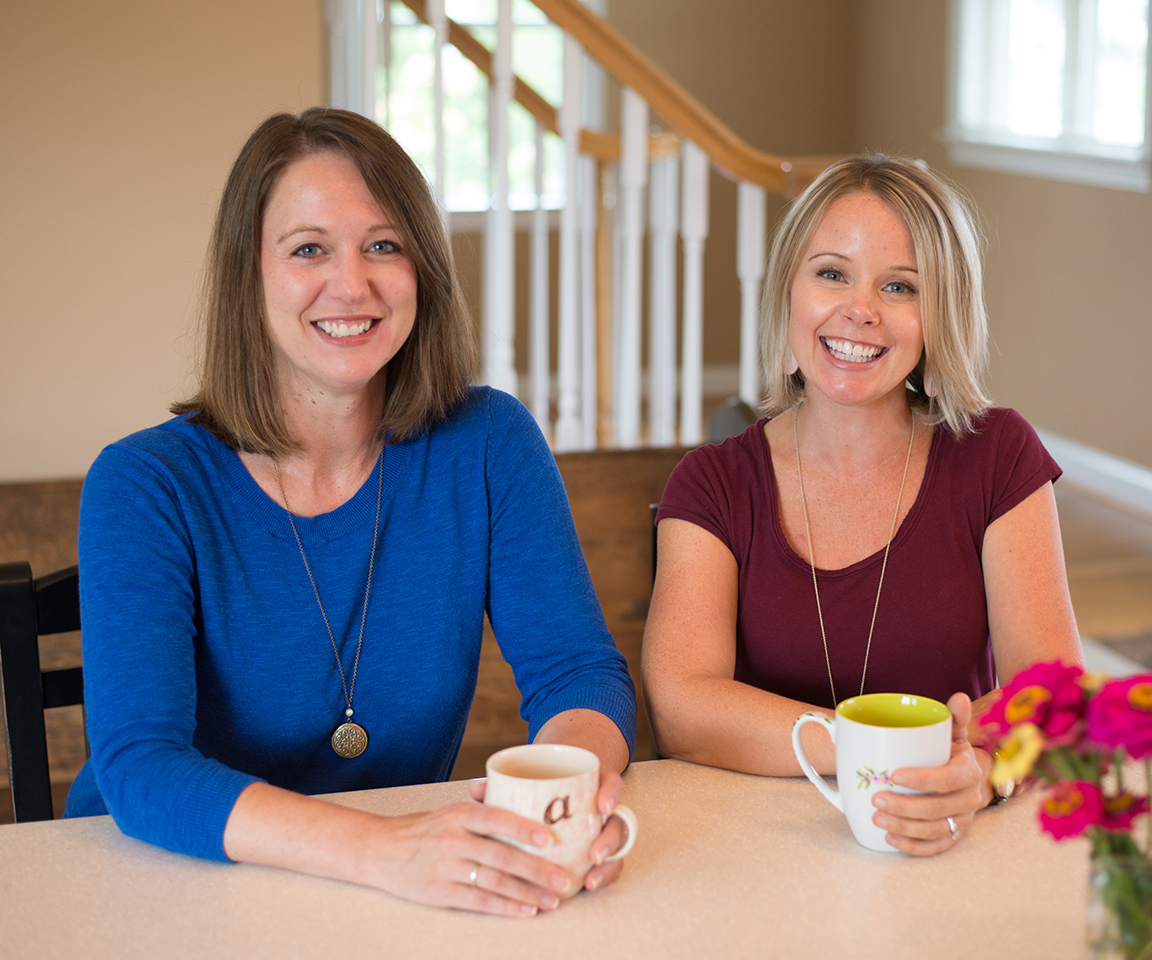 Maureen & Adina
Welcome! We're thrilled you stopped by. Our own joys and sorrows have taught us that a well-timed meal delivered by a friend is one of the best gifts imaginable. In this space, we share our favorite recipes to take to friends, meal-taking tips, and other ways to care for those who are dear to you.
Helpful Posts
Recent Posts...
Visit TakeThemAMeal.com's profile on Pinterest.