Good Housekeeping Chicken Noodle Soup Recipe
MARCH 3, 2017 / ADINA BAILEY /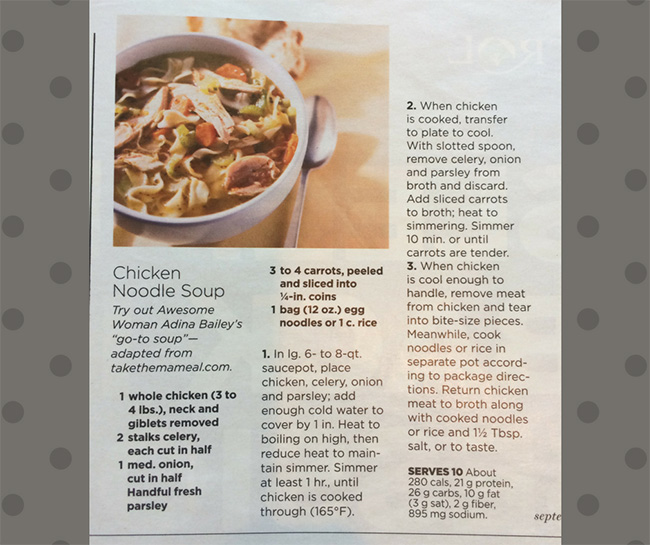 Wow! The flu has hit hard in our household and so many others that we know. When my 14 year-old son was feeling his worst, I asked if anything sounded good to eat. Immediately, he asked me to make him my Chicken Noodle Soup.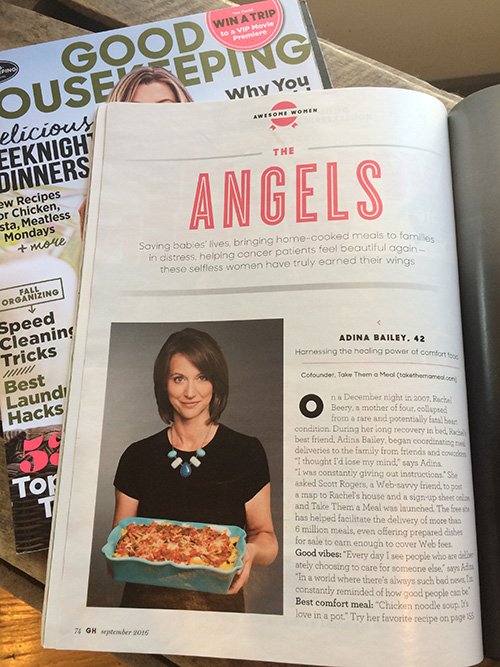 Last September, my Chicken Noodle Soup recipe was featured in Good Housekeeping Magazine. We test all of the recipes in our recipe section (even mine), but this particular recipe was also prepared by the Good Housekeeping test kitchen and received excellent reviews!
Do you know a family that has been hit hard by the flu or that could use a little comfort right now? This recipe is the perfect choice. If youve never made Chicken Noodle Soup from scratch before, Im confident that you can do it. You will be so glad that you learned!
Please feel free to email me at adina@takethemameal.com if you have any questions about the recipe.
CHICKEN NOODLE SOUP
1 whole chicken (3-4 lbs.), neck and giblets removed
2 stalks celery, each cut in half
1 med. onion, cut in half
Handful fresh parsley
3-4 carrots, peeled and sliced into 1/4-in. coins
1 bag (12 oz.) egg noodles or 1 cup cooked rice
1 1/2 Tbsp salt
In lg. 6- to 8-qt. saucepot, place chicken, celery, onion and parsley; add enough cold water to cover by 1 in. Heat to boiling on high, then reduce heat to maintain simmer. Simmer at least 1 hr., until chicken is cooked through.
When chicken is cooked, transfer to plate to cool. With slotted spoon, remove celery, onion and parsley from broth and discard. Add sliced carrots to broth; heat to simmering. Simmer 10 min. or until carrots are tender.
When chicken is cook enough to handle, remove meat from chicken and tear into bite-size pieces. Meanwhile, cook noodles or rice in separate pot according to package directions. Return chicken meat to cooled broth along with cooked noodles or rice and 1 1/2 Tbsp salt, or to taste.
SERVES 10 VERY APPRECIATIVE RECIPIENTS
Read other recent articles by Adina Bailey: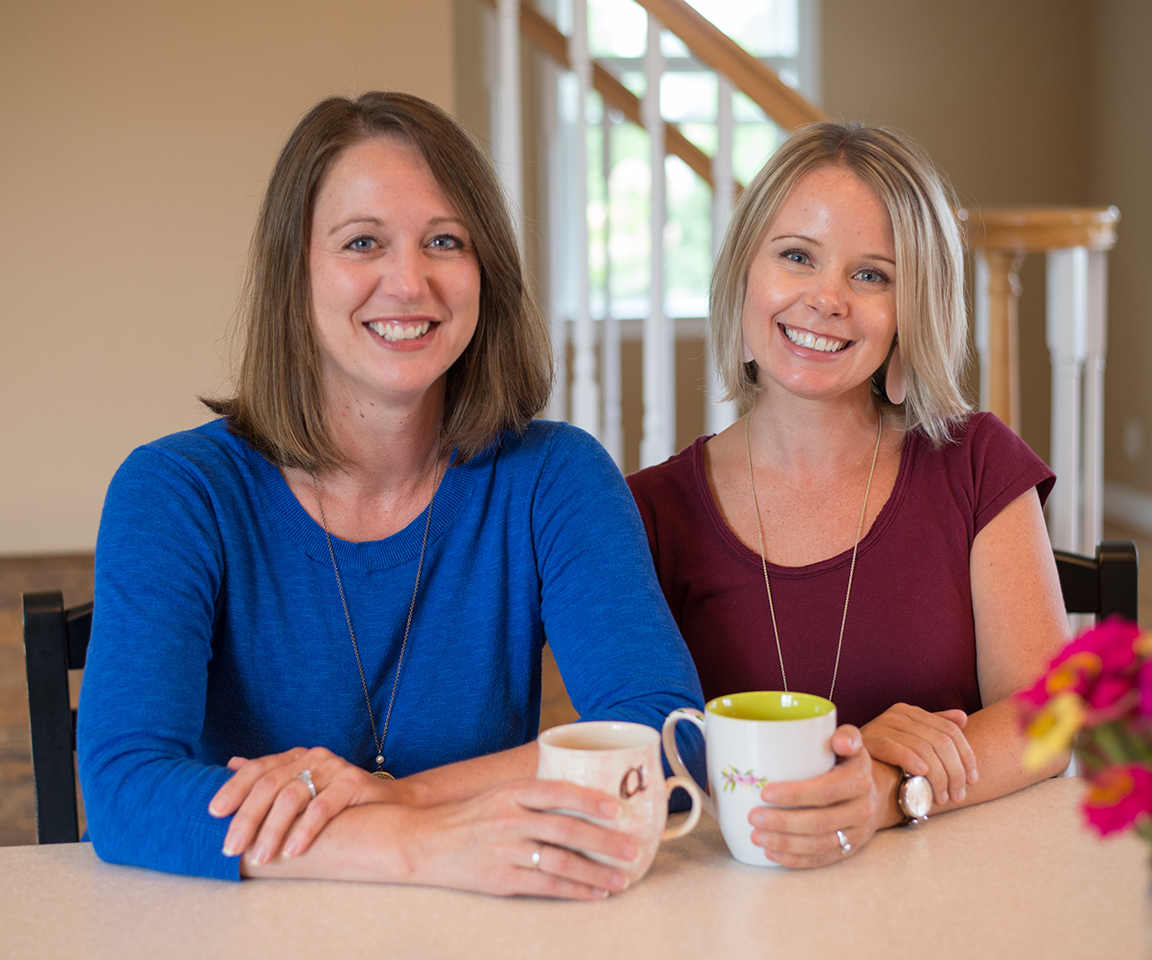 Adina & Maureen
Welcome! We're thrilled you stopped by. Our own joys and sorrows have taught us that a well-timed meal delivered by a friend is one of the best gifts imaginable. In this space, we share our favorite recipes to take to friends, meal-taking tips, and other ways to care for those who are dear to you.
Helpful Posts
Recent Posts...
Visit TakeThemAMeal.com's profile on Pinterest.