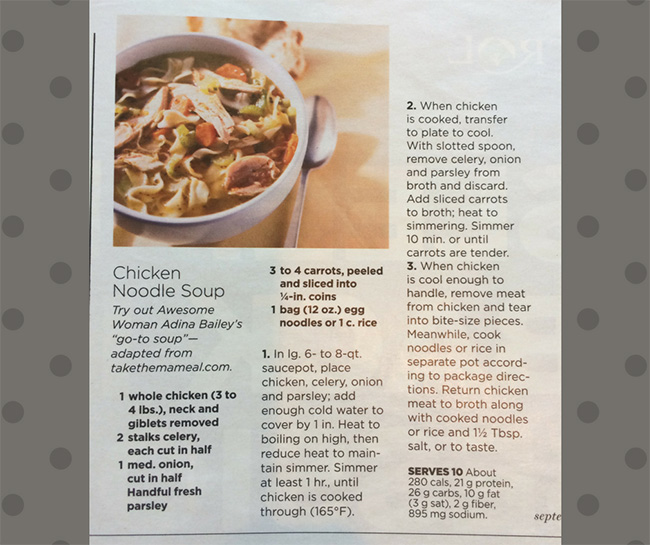 Good Housekeeping Chicken Noodle Soup Recipe
Wow! The flu has hit hard in our household and so many others that we know. When my 14 year-old son was feeling his worst, I asked if anything sounded good to eat. Immediately, he asked me to make him my Chicken Noodle Soup.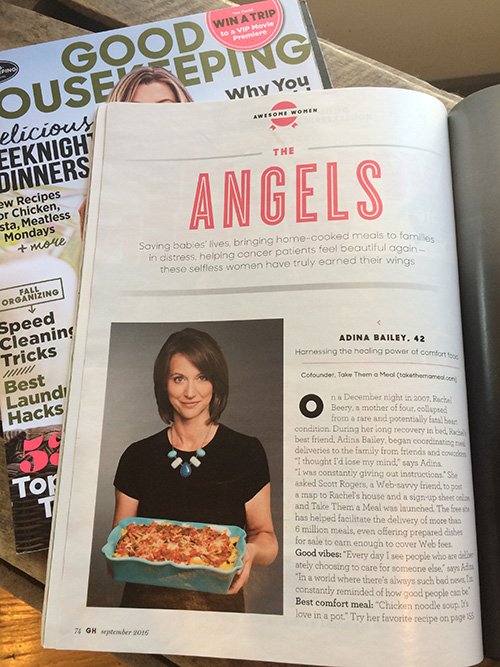 Last September, my Chicken Noodle Soup recipe was featured in Good Housekeeping Magazine. We test all of the recipes in our recipe section (even mine), but this particular recipe was also prepared by the Good Housekeeping test kitchen and received excellent reviews!
Do you know a family that has been hit hard by the flu or that could use a little comfort right now? This recipe is the perfect choice. If youve never made Chicken Noodle Soup from scratch before, Im confident that you can do it. You will be so glad that you learned!