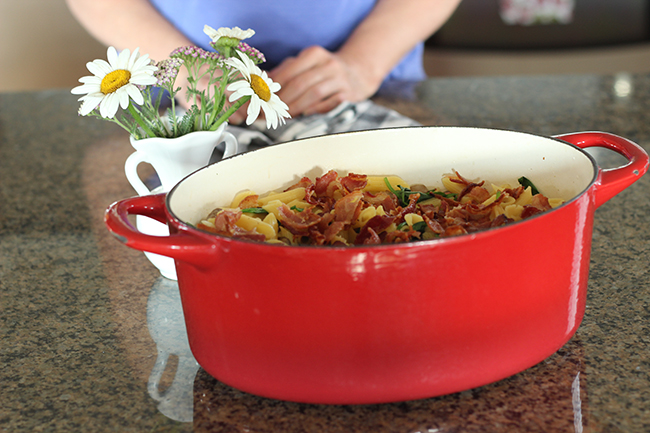 4 Fresh & Simple Summer Pasta Recipes
When we travel during the summer, I often prepare a few of our meals in advance. That way, some of the work of feeding my crew is already done and we can relax together. For car trips, I like to have an easy lunch packed, so everyone can eat when they are hungry or we can have a spontaneous picnic at a pretty spot along the way. We'll definitely grab some restaurant meals too, but I've learned that it's nice to have some of our own food with us as well.
Pasta salads are perfect for taking along for a trip and they can help use up some items in your refrigerator before you leave. My neighbors have been generous with their garden produce this year, so I have some cucumbers and tomatoes I want to use before we head out of town. I'm going to make Marissa Allen's
Simple Pasta Salad with Bacon
recipe.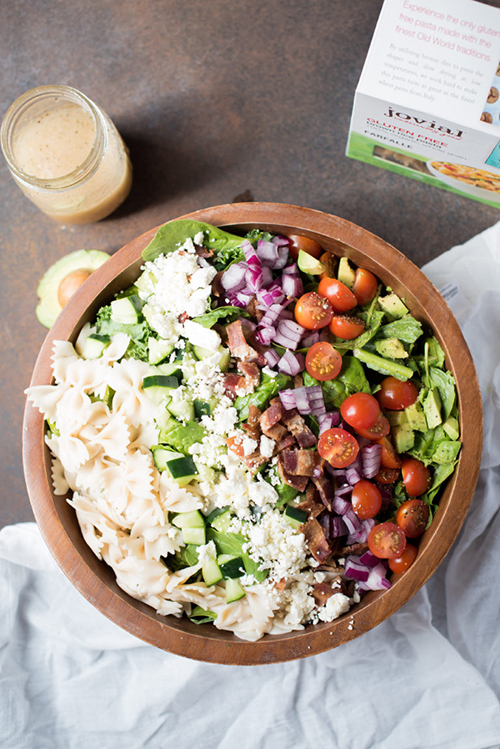 Pasta salads are great summer meals since they are made in advance, you can use fresh garden produce you have on hand, and they are easy to transport, making them an ideal choice for a friend who may be in need of a meal.
Here are three other summer pasta recipes that I love:
Easy Greek Pasta Salad - from Spend with Pennies
Sesame Chicken Pasta - from Naptime Kitchen
Bacon and Spinach Pasta with Parmesan - from Budget Bytes
The Bacon and Spinach Pasta with Parmesan is typically served warm instead of chilled, but it's quick to prepare and uses a lot of fresh spinach. All of these pasta recipes also work well with gluten-free pasta.
Do you have a favorite summer pasta recipe you'd like to share?
--
Read other recent blog posts: