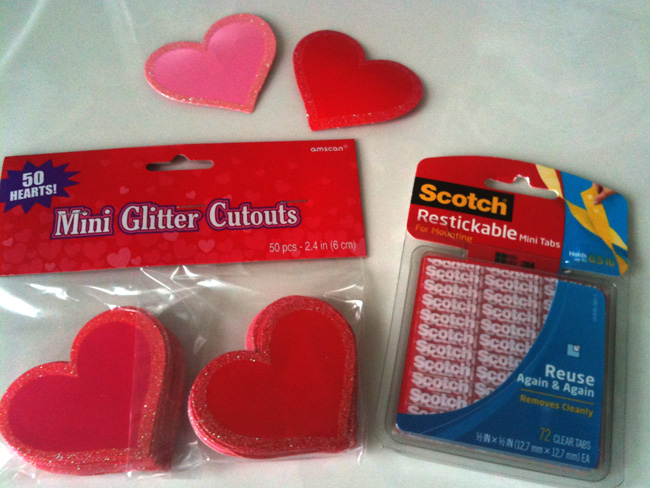 February Cheer Challenge
A few days ago I saw
this fabulous idea
that a friend shared on Facebook. Every day I see spectacular ideas like this one, but I quickly forget them and then never actually DO them for myself or the people I love. I'm determined that this time it's going to be different. This is such an inspiring (and simple) idea that I cannot wait to surprise my family with it. Will you join me?
StartingFebruary 1st and ending February 14th, I am going to tape a heart on each bedroom door in our household daily. Written on the heart will be something I love about the person who is sleeping behind the closed door. If your loved one does not live under your roof, mailing the hearts works well too.
There are still four more days untilFebruary 1st, so there is plenty of time to get ready to join our February Cheer Challenge. You probably have everything on hand already, but if you don't, there is still time to get some paper to make your hearts or to pick up some pre-cut hearts. I found 50 pre-cut hearts at Party City for under $4.
Let me know if you plan to join me for this February Cheer Challenge (comment below or email me at
adina@takethemameal.com
). We'll check in with each other afterFebruary 14thto see what our loved ones thought of this idea.
--
Read other recent blog posts: