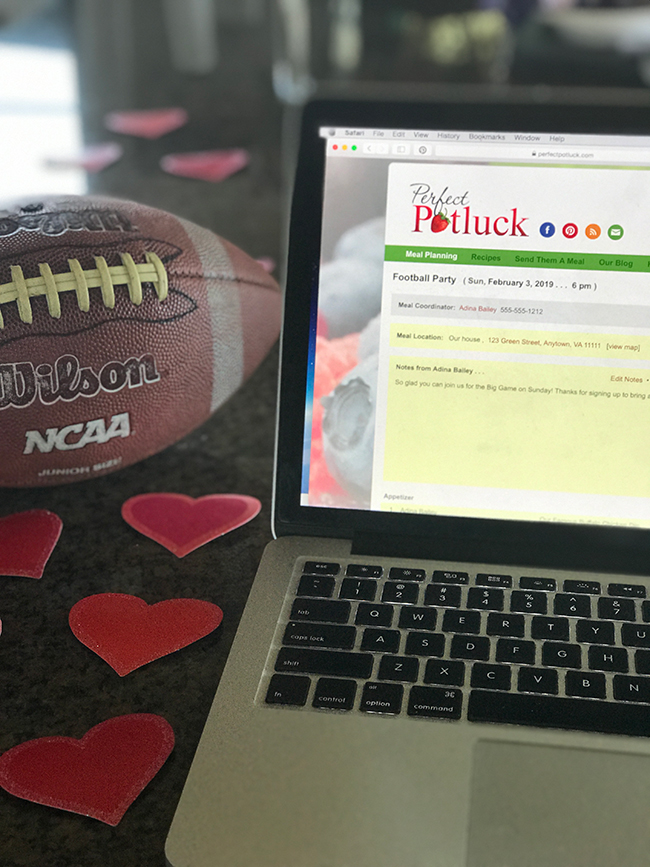 Easy Planning for Your Football and Valentine Parties
Do you well up with fear when you're asked to coordinate a party or other event?
This year, I actually volunteered to be homeroom mom for my daughter's 6th grade class. No, I'm not crazy. I didn't even worry about the time involved because I knew I had
PerfectPotluck.com
at my fingertips. In December, I sat down and planned their class holiday party in a few minutes using the site. We all signed up to send in brunch food and stocking stuffers resulting in a festive and fun party for the class. Simple as that!
A ton of people already use
PerfectPotluck.com
to plan their football and Valentine parties, but I wanted to be sure that you knew about it too. To say it's easy would be an understatement!
You create a sign up by starting on the PerfectPotluck.com homepage and clicking "Create".
You complete a simple form that results in the perfect sign up for your gathering.
Then, you are instructed on the many easy ways you can share your sign up with your group.
Your friends don't need an account to sign up. Our goal is to make it easy and straight forward, so you spend as little time as possible planning and more time having fun with those you love.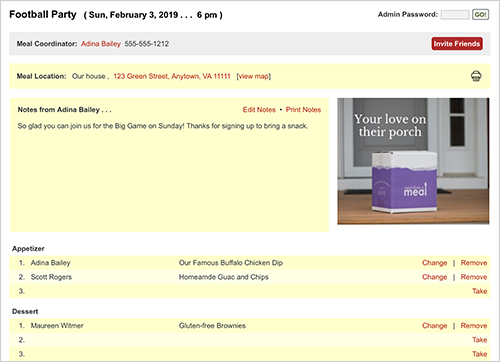 --
Read other recent blog posts: