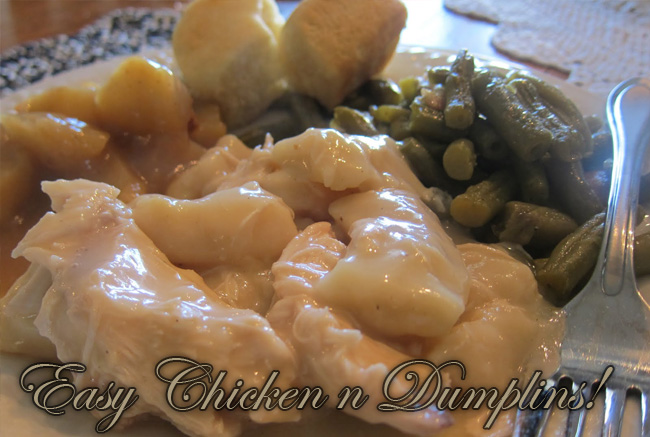 Easy Chicken n Dumplins!
Out of the top 10 comfort foods ever, Chicken n Dumplins just HAS to be on top of the list! This particular recipe cuts out hours of preparation by using a canned chicken broth and a ready-roasted chicken (no dicing veggies and boiling chicken here!). My entire family gobbles this meal up!! I have also been known to make this for friends/family who need a meal if they are sick...it is easy to transport in a covered plastic container.
Chicken broth, a pre-roasted chicken from your grocery store, flour, baking powder, milk, salt and pepper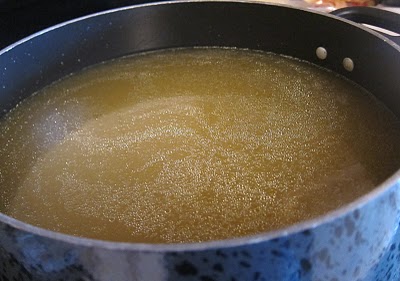 Place the 6 cups of chicken broth in a heavy sauce pan and boil on high.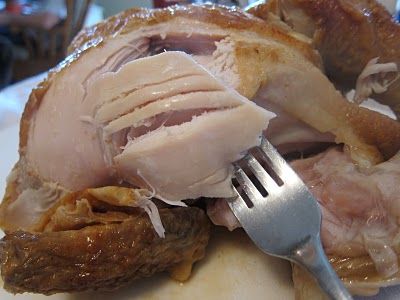 Peel skin away and discard.... Flake off medium sized chucks of white meat with a fork.