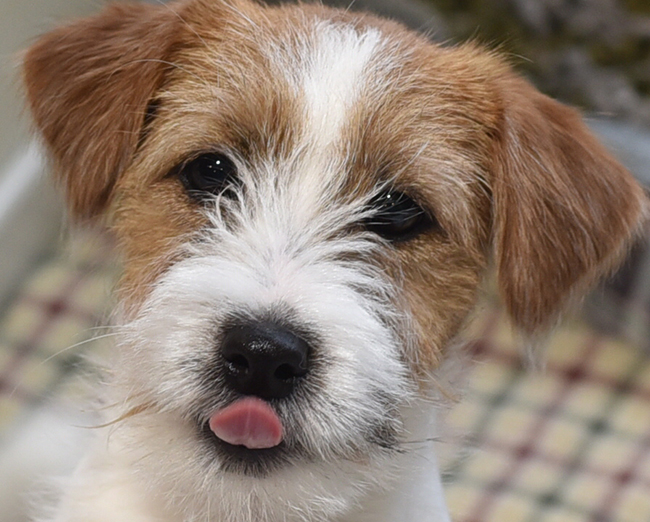 Don't Forget the Pets!
As many of our long term readers know, my family said goodbye to Violet, our rescue dog of 17 years, back in 2018. She was a beloved member of our family and we have missed her these past few years. I still have the two violet plants that friends gave me when we said goodbye and the daffodils another friend gave me are already blooming outside.
This fall, my youngest child started to mention the possibility of getting another dog. We were all sort of ready and after A LOT of research and looking online, we welcomed a 5-month-old puppy into our home at the end of February. We've never had a puppy because Violet was full grown when we adopted her. Having everyone home has been helpful because puppies are cute, but exhausting. Her name is Ginny (she's a Russell Terrier) and she sure has brought some fun into our lives!
Having a new dog has reminded me of the time and love we invest in our pets. When a friend is ill or going through a difficult time, she may not have the energy to take care of a pet in the way she usually would. There are several ways you can offer to help with pets that would be a HUGE gift to the owner (and pet!). Here are just a few:
If the family will be away for long doctor appointments or hospital stays, offer to walk, feed, and refill water while they are gone.
If a friend is under the weather after chemo or another illness, you can offer to walk the dog, or clean the litter box/fish tank. Even if the family is home, an exercised dog is a much calmer dog and a walk can help everyone.
Ask if your friend has all of the food and pet supplies needed and, if not, offer to pick them up at the store.
If the pet is known to you, offer to bring the pet to your house for a few days so the family does not need to worry about the animal's care.
If the pet requires grooming, offer to take the pet to regular grooming appointments.
When taking a meal, including the pet can be thoughtful as well. A toy or a bag of healthy treats is always a safe idea if you don't know the animal's particular diet.
Pets can be such a comfort when you are sick or going through a difficult time. I read recently that our brains change in a positive way when we are near a beloved pet. Checking in on your friend's pet is a great way to ensure her companion is happy, healthy, and bringing joy to the household.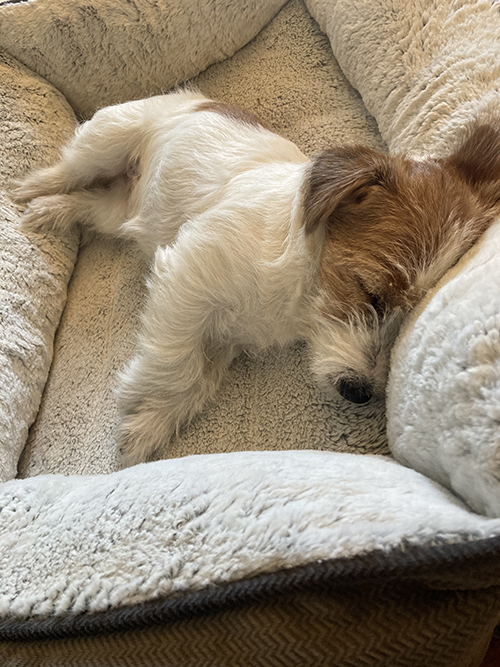 --
Read other recent blog posts: