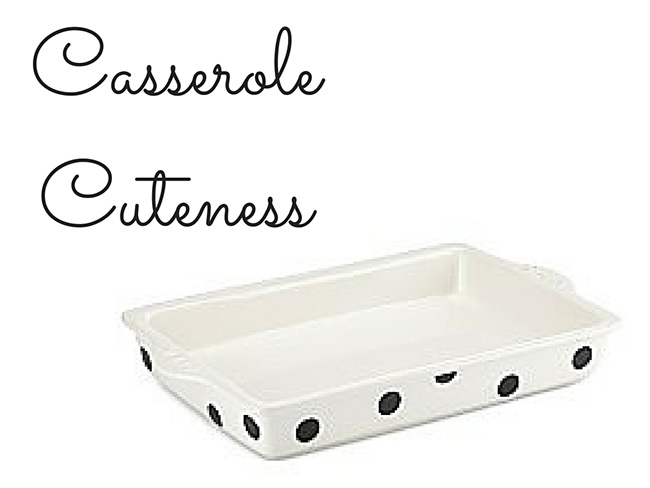 Casserole Cuteness
Last week, we were getting some photos taken for an upcoming story about
TakeThemAMeal.com
(more about that when the story is published), and the photographer requested a casserole for the photo. For years, my "go to" pan has been a 9x13 Pyrex glass dish. Don't get me wrong, I love these dishes, but I thought maybe there would be something a little more interesting for the photos. After popping in our local department store, I became excited about what cute dishes are currently available to add some fun to my kitchen and my casserole creations.
These dishes aren't ideal for taking to a friend because she would have to return them, but they are great for your own kitchen or if you're taking a meal where you want the meal container to be a gift. A friend recently mentioned to me that she exchanges meals with a friend for their birthdays - what a great gift for a busy mom! With that in mind, when taking a birthday meal wouldn't it be fun to include a cheerful casserole dish for your friend to keep?
Here are some of the casserole dishes I fell in love with when shopping for our photo shoot: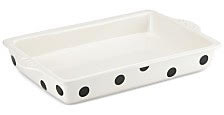 Kate Spade Polka Dive In Baking Dish
- I saw this dish in person and it's adorable! You can buy it directly from Kate Spade or Macy's and Belk carry it as well. The retail price is $40, but several stores were offering discounts. It's the most expensive dish I saw while shopping, but I've never been able to resist polka dots.
Pioneer Woman Ceramic Bakeware Set
- I had NO idea that you could get these cute ruffled dishes at Walmart. The blue is such an attractive shade and you get both pans together for under $20. I made a
Turkey Pasta Casserole
in the bottom dish and it turned out really well. My husband finished up the casserole for lunch yesterday and said the pan cleaned up easily too.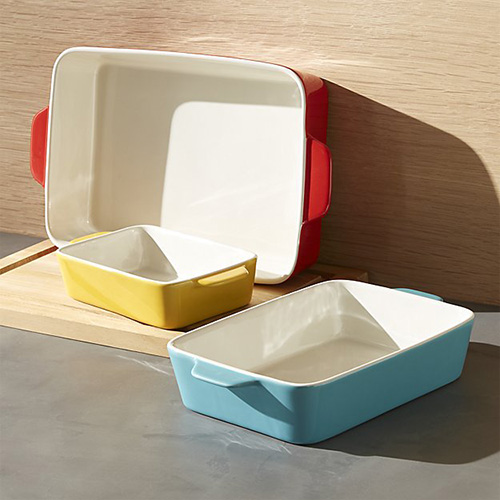 Crate and Barrel
- These three colorful dishes are available for under $30 combined. That price makes giving your friend the dish an easy decision.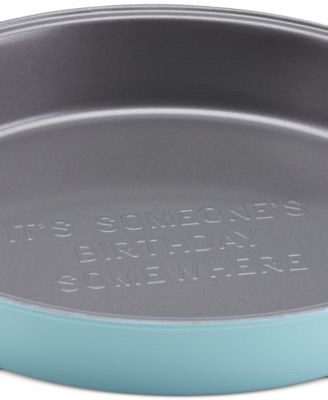 Kate Spade "It's Someone's Birthday Somewhere"
- I saw this round cake pan in person when I was looking for casserole dishes and I love it! There is a hidden message on the bottom of the pan that reveals itself after the treat is finished. At only $15, it's a sweet gift for your friend.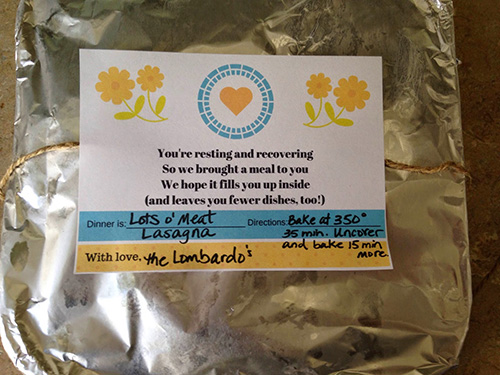 Savvy Spending Free Printable
- While it's nice to know about what's currently available in casserole dishes (and there sure are some charming ones), a foil pan with a thoughtful label is just as special. For less than $1, you can package your casserole and decorate it with this free printable.
--
Read other recent blog posts: